Classic Velvet Armchair 3D Model
Jan 30, 2009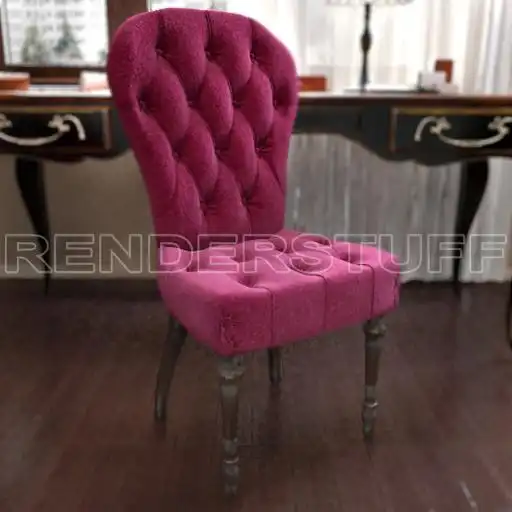 (Click on image to enlarge)
By downloading and using following assets, you accept
these terms
Excellent soft chair of fuzzy plush fabric burgundy color. Free 3d model, loved by hundreds of 3d visualizers, designers, decorators and architects around the world are actively using it for their 3d renderings and architectural projects. Represents the original form of a chair with cushioned seat and back, standing on four legs dark brown. Front legs straight, and are cylindrical in shape, while the rear curved and beautifully arched back, which gives free 3d model chair the visual stability.
3D Asset Details
Red-burgundy fabric of this 3d model gives it a special charm. 3d model of a soft rear seat back is decorated with original tapered, fully completed with geometry. Patterns of constriction from afar resemble strawberry with its bright red structure, pitted dark recesses to yellowish or greenish seeds. This free chair 3d model looks so appetizing and attractive that it wants not only to use in every project, but simply to bite :)
Modeled in 3ds Max 2008. Rendered with V-Ray.