Armchair Plush With Cushion Free 3D Model
Apr 26, 2011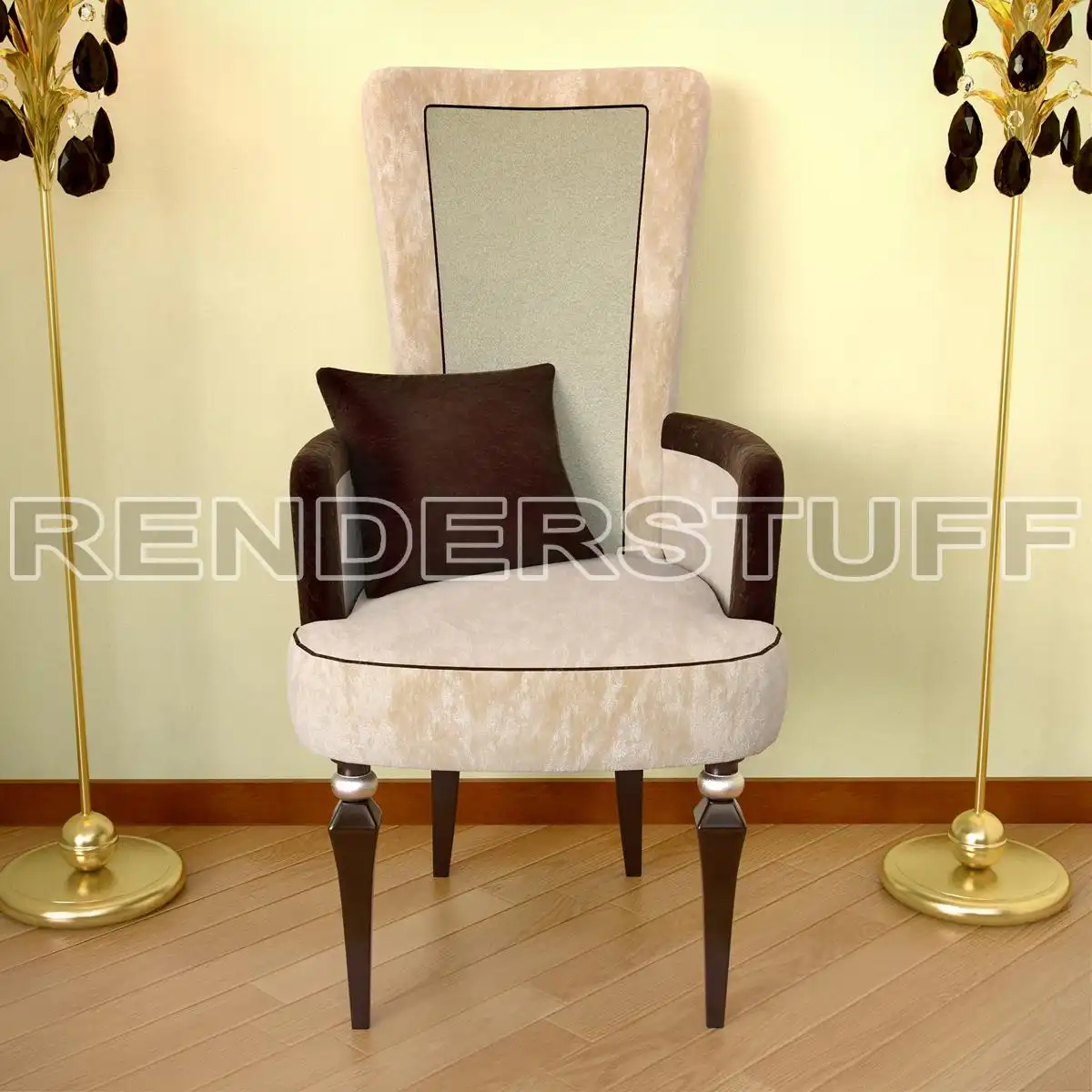 (Click on image to enlarge)
By downloading and using following assets, you accept
these terms
ZIP Archive Direct Download :
Free 3d model of a soft half armchair of light velvet. The main difference between 3d model of half-armchair and the actual armchair that half-armchair actually is more comfortable upholstered chair with armrests, rather than an armchair. This is a hybrid of chair and armchair, which absorbed the mobility of the first and comfort of the second. The purpose of such half-armchair, as a rule, is to provide a soft and comfortable seating for meals.
3D Asset Details
Most often, this is a 3d model of half-armchair is a soft dining chairs. However, in some cases, it is highly relevant to the 3d renderings of hallways and lobbies. For example, this 3d model will have a very original look near the front door and cabinets for shoes. This will let take off shoes, sitting on comfortable upholstered seat. Aspen plush material is light, slightly milky, its structure resembles a sweet cake :) At the same time, the armrests are upholstered with maroon velvet. This nicely leads the contour, and emphasizes angular shape. As a nice bonus, with a free 3d model of a half-armchair is a 3d model of a velvet cushion. It is decorated by the same dark velvet, as armrests. The back of the half-armchair has slightly greenish cloth part. The very back of 3d model is elongated, slightly protruding back, resembling in shape the back of the royal throne. The seam around the perimeter of the inset in the back, as well as the seam between the upper and lateral part of the plush seat pattern, is velvet and decorated with dark, like the arms and pillow. The main attributes specific to this free 3d model of half-armchair, are its four long wooden legs. Hind legs similar to the back of the curved back gives the construction rigidity. The front legs are symmetrical and straight. A distinctive feature of the front legs is a metal convex ring almost at the top. It is just a metal cover of the wood, but it creates the illusion that the metal donut is built in the leg. Beautiful 3d models of gold standard lamps that are in the frame of preview you can download for free from the library archive.
Modeled in 3ds Max 2008. Rendered with V-Ray.