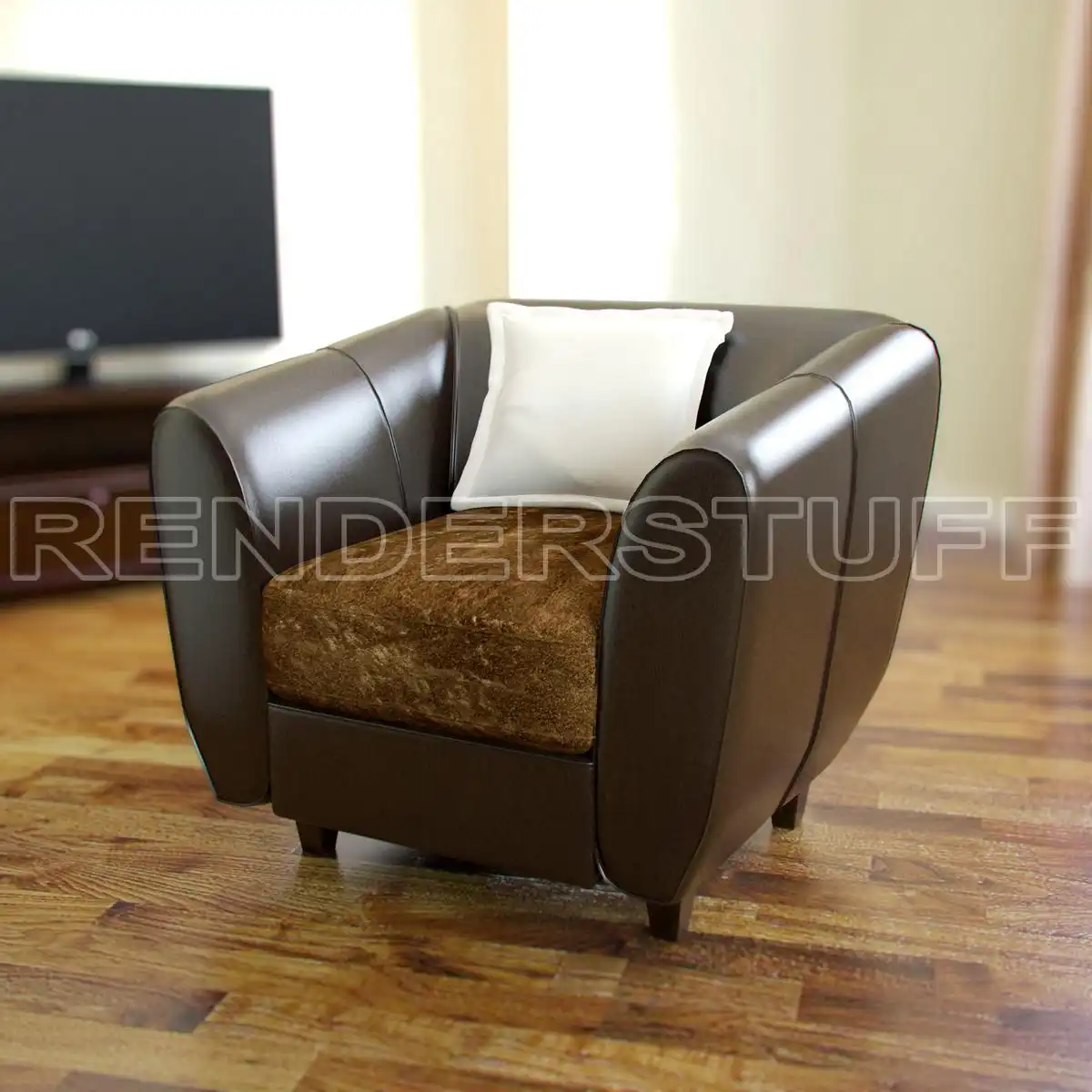 (Click on image to enlarge)
Armchair made of suede and leather. Soft leather chair in dark brown with a bright decorative pillow. Solid part is made of dark brown shiny leather. The soft part trimmed with the plush suede with its usual scrapes, which gives this chair a special charm. The model of the similar style sofa you can find here: Suede and leather sofa.
Modeled in 3ds Max 2008. Rendered with V-Ray.