White Messenger Bag 3D Model
Sep 3, 2014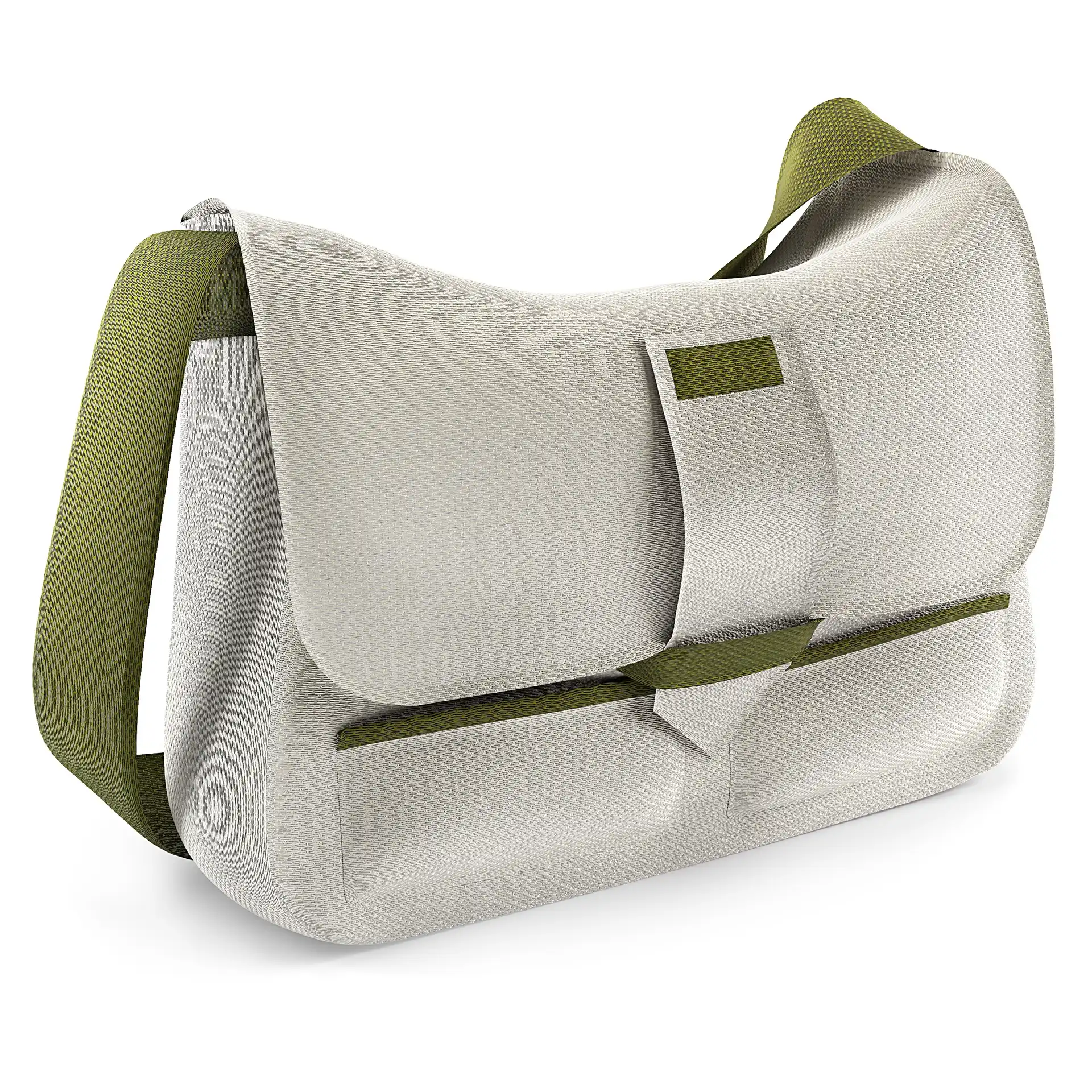 (Click on image to enlarge)
By downloading and using following assets, you accept
these terms
ZIP Archive Direct Download :
The 3d model of a messenger bag made of linen fabric, which has the green shoulder strap and soft fastener. This typical unisex bag is the usual attribute of the courier or the mail carrier. It is sometimes called the DJ's bag. This is a very stylish accessory of a modern urban life. Will perfectly suit as the interior filling object in architectural visuals of a modern or teenager style. The geometry of the bag 3d model is one-sided, but, if you have such necessity, the Shell modifier will add the realistic thickness.
3D Asset Details
This wonderful 3D model is kindly presented to all RenderStuff users by gus_ann. We want to thank gus_ann personally and on behalf of everyone who downloaded this 3D model for free!
The textures come in the archive, and the materials are prepared. The 3ds Max 2010 file is completely ready to render and does not need any additional setup. The preview is rendered using V-Ray 2.0.