Wooden Whiskey Barrel 3D Model
Mar 19, 2012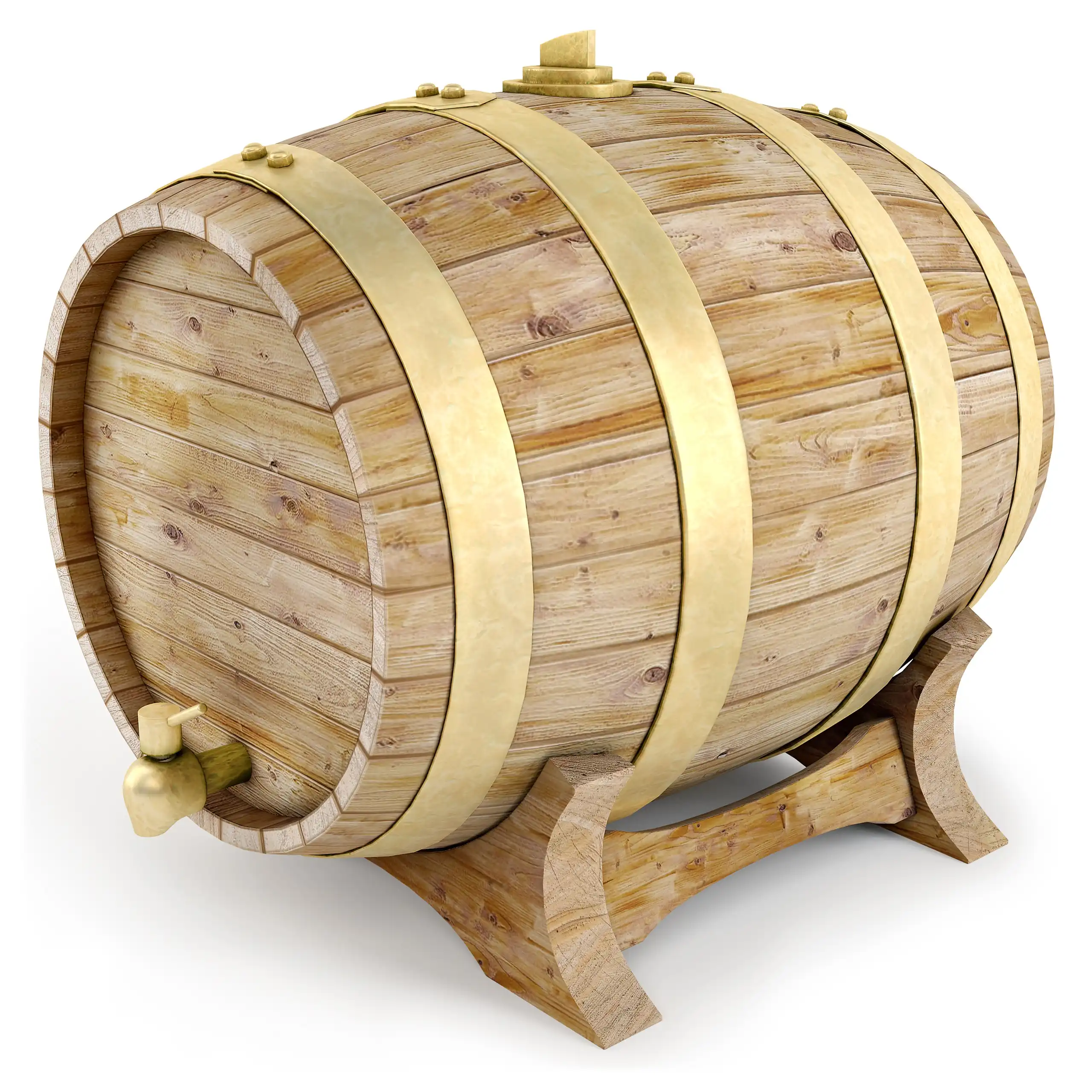 (Click on image to enlarge)
Price may be lower with market discounts
This is a realistic 3d model of a middle-sized oak barrel. The actual keg is tightened by forged copper hoops, which are fastened by nondetachable rivets. The feature of this barrel 3d model us a brass tap, cut in one of its heads. This, in real life of course, lets to pour out the contents to the glasses without tilting the barrel. The barrel is horizontal. To make such position completely stable, the barrel comes with original wooden stand with four legs. The actual keg is reusable.
3D Asset Details
The screwing brass bung on the top of the barrel is made for making possible to refill the keg with fresh portion of the drinks. The 3d model of this keg is quite versatile. It can be used as a antique souvenir of a nautical thematic and be a good practical attribute. It is a great container for storing, aging, and bottling beer, wine as well as strong whiskey and cognac. Nowadays, many drinks are contained in other type of containers, for example, the steel kegs under high pressure. However, the main advantage of the wooden barrel is not just aesthetic preference, as the burned wood gives the drink special, incomparable aroma. Even these days, in modern pubs and bars such keg can be found on the top of the counter. The feature of this whiskey barrel 3d model is that it's made mid-poly and can be additionally subdivided. This allows you to enable NURMS if you think that the number of segment of this 3d model needs to be raised. Besides that, this beer barrel 3d model has clean unwrapped UVs. This 3d model comes with two baked AO textures to improve the shading realism along with great 4096p px diffuse texture.
To learn more about this 3D asset, please visit its showcase on 3D stock. Сorresponding link you can find above & below on this page.