Chair Side Carved Upholstered With Cabriole Legs 3D Model
Aug 18, 2010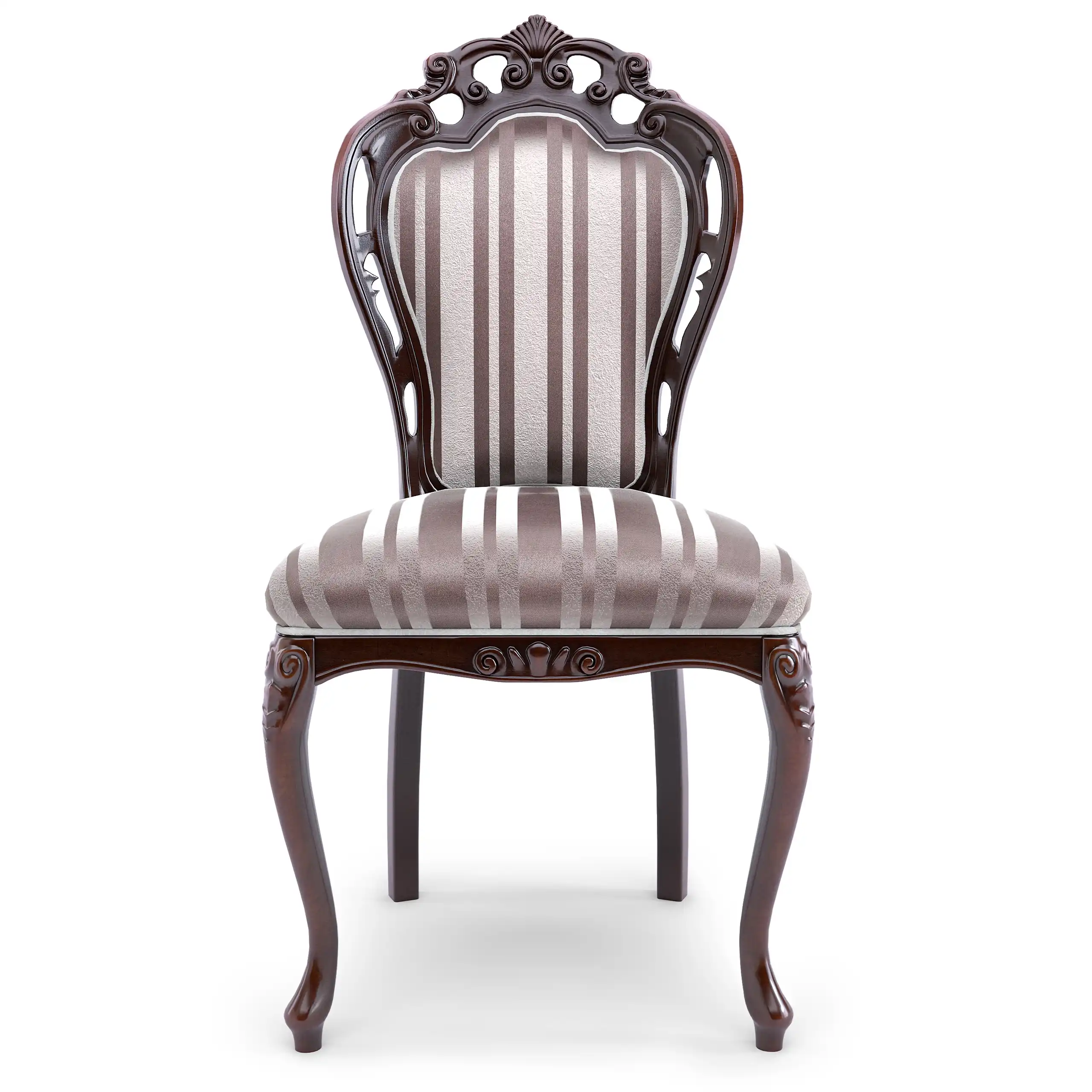 (Click on image to enlarge)
Price may be lower with market discounts
Realistic 3d model of traditional side chair of natural carved wood with soft silk upholstering. The chair head made in a rich style with a love of masters of the woodwork. Each curve made by hand accentuate the wealth and greatness of an interior, making one want to touch. The internal cavities of the carvings mesh in the 3d model the wood has a character darkening while other it's parts are one dark brown color. All wood is covered with lacquer what gives it the smoothness and glossiness.
3D Asset Details
The soft parts of the chair to seat and back upholstered with pearl silk fabric in a light and violet strips.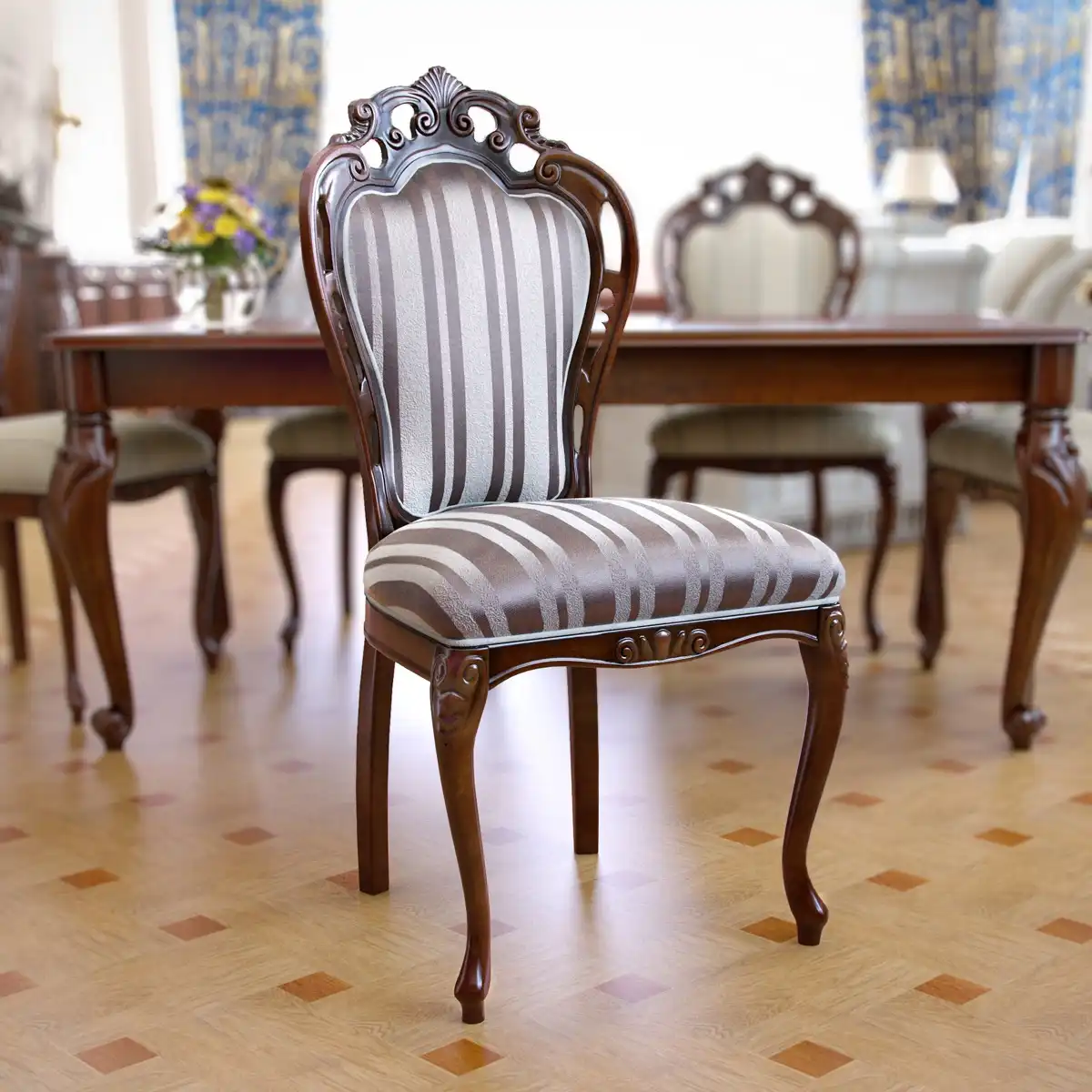 The upholstering is sewed with gray thick hem around the perimeter. The back legs of the chair are almost straight for more steadiness and the front cabriole legs have specific classic curves. The beautiful carved patterns are on the legs and the front part of the chair. This chair can be found in the decoration of the luxurious presence chambers, on the dignitaries receptions, and still it ideally fits the classic dining room area with the same style dining table. This 3d model has a multilevel materials with according raster maps, which are mapped using UVW Unwrap.