Red Cinema Chair 3D Model
Sep 4, 2012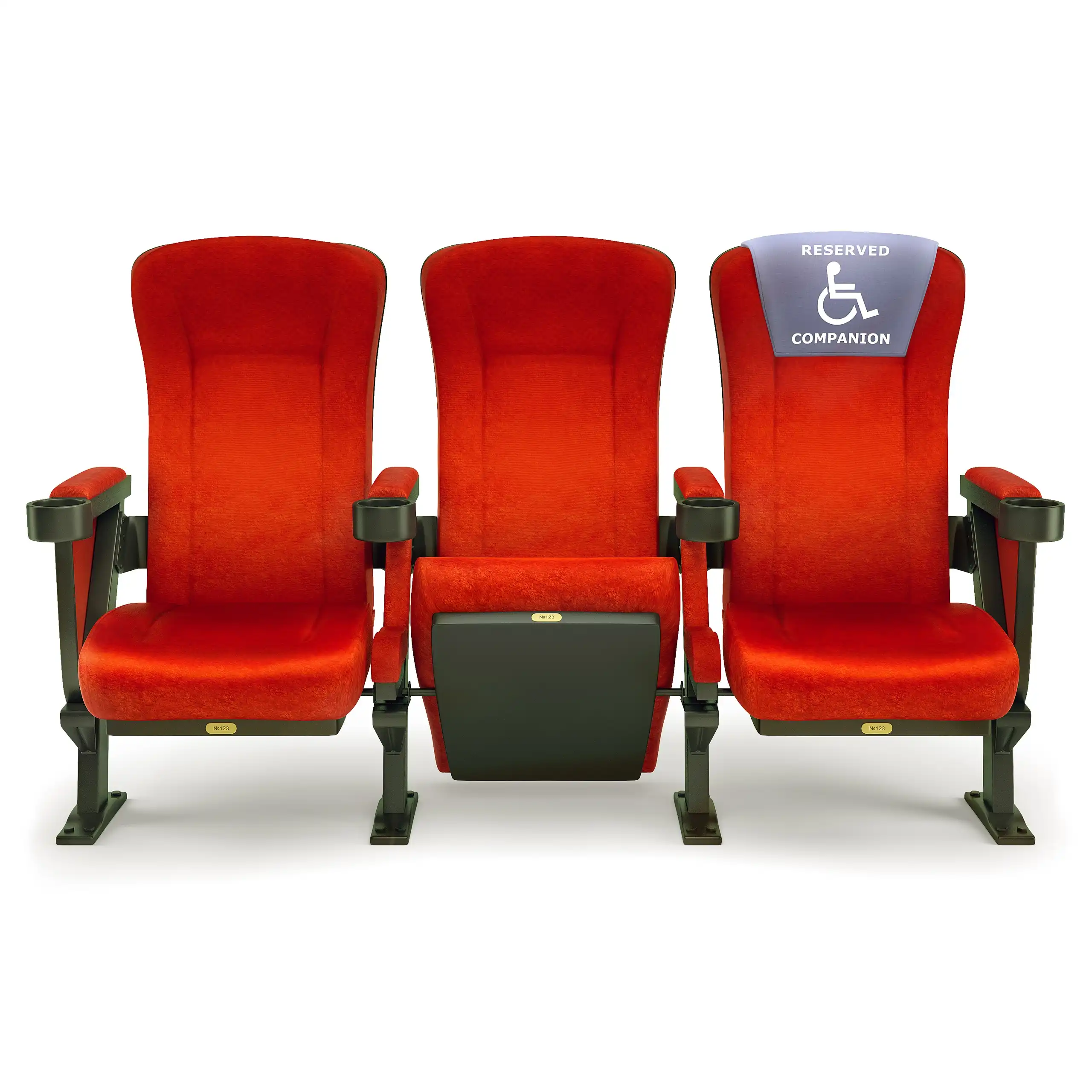 (Click on image to enlarge)
Price may be lower with market discounts
The photo-realistic 3d model of modern folding seat for cinema, made in typical red plush. It has special round caps in handles to rest the soda there. The seat is made as a comfortable armchair with big back and headrest. The headrest holds the 3d model of light-blue Reserved Companion sign. This sign means that this seat is reserved for the person companioning the viewer who is using wheelchair. Usually, such seat stands near the empty place for wheelchair user.
3D Asset Details
These like places are always situated at the front row in the showing room, in the lowest part of the theater. As for all other seat rows, as well as for internal seats, this sign is useless and it must be removed. This is done very easily as the 3d model of cinema chair is made in a form of construction set, where all key details are separated. This fact allows getting the entire rows of seats in a needed configuration. The construction set also contains the additional detail, the side panel. The aisle seats must be decorated with this panel. The folding theater seat is made in low-poly format and is ready for subdivision smoothing, so you can manually control the surface quality. For instance, you can decorate the movie room with low count polygon models and turn on the subdivision only for rendering. This approach significantly simplifies the task of filling the scene with props comparing to the same acts with the high-polygonal objects. The chair seat is folding and its 3d model has correct pivot point to make the rotation of the seat simpler. The plush details and soft cloth are manually textured using the high-res photographs and unwrap mapping. All this with the professionally adjusted plush material makes this cinema seat 3d model truly realistic.
To learn more about this 3D asset, please visit its showcase on 3D stock. Сorresponding link you can find above & below on this page.