Clapperboard 3D Model
Jul 7, 2013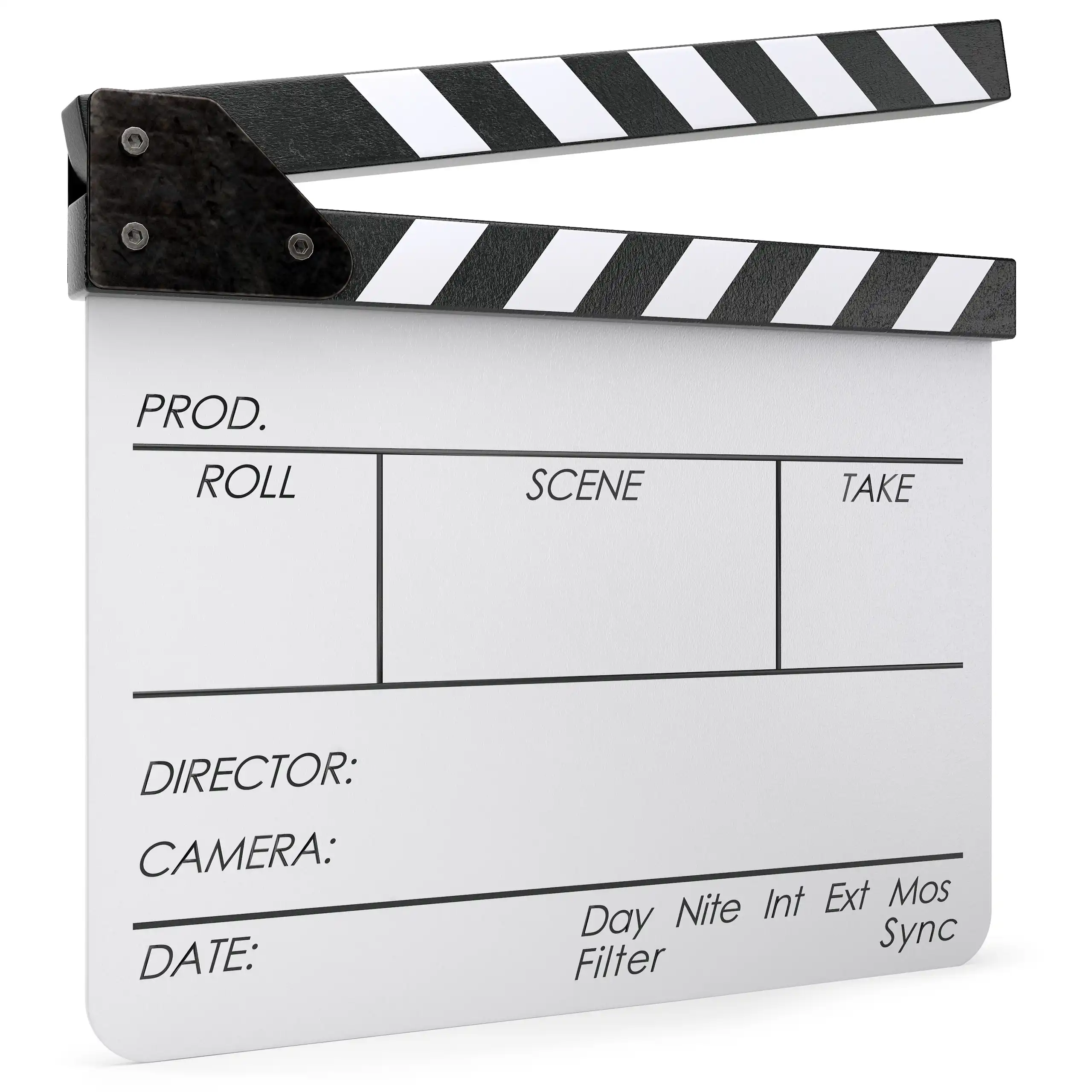 (Click on image to enlarge)
Price may be lower with market discounts
Realistic 3d model of the modern wooden non-digital film clapperboard, also known as clapper, clapboard, cue card, clacker, slate, slate board, slapperboard, sync slate, time slate, sticks, board, smart slate, dumb slate and sound marker or acrylic board. This is a very typical tool of both the classic and modern film-making, needed for marking the filmed material. The Clapper-Loader writes different information about currently filming scene, such as director's name, current date, takes count, scene number, lighting type and so on.
3D Asset Details
After having all those data on the board, slate is showed on camera and the clapper at the top of the clapper-board being hit down. Such marking helps the production engineers to synchronize the filmed video-materials with the sound. This 3d model fully resembles a real clapperboard and can be used in animation without any corrections. The board has the layout needed for markings, the clappers are painted black and white; the upper clapper has the correct rotation center and made as a separate object, so the clapping movement is very easy to perform in your 3d scene. The film slate 3d model is thoroughly modeled and textured. Having very basic topology, it at the same time is ready for close-up shots.
To learn more about this 3D asset, please visit its showcase on 3D stock. Сorresponding link you can find above & below on this page.