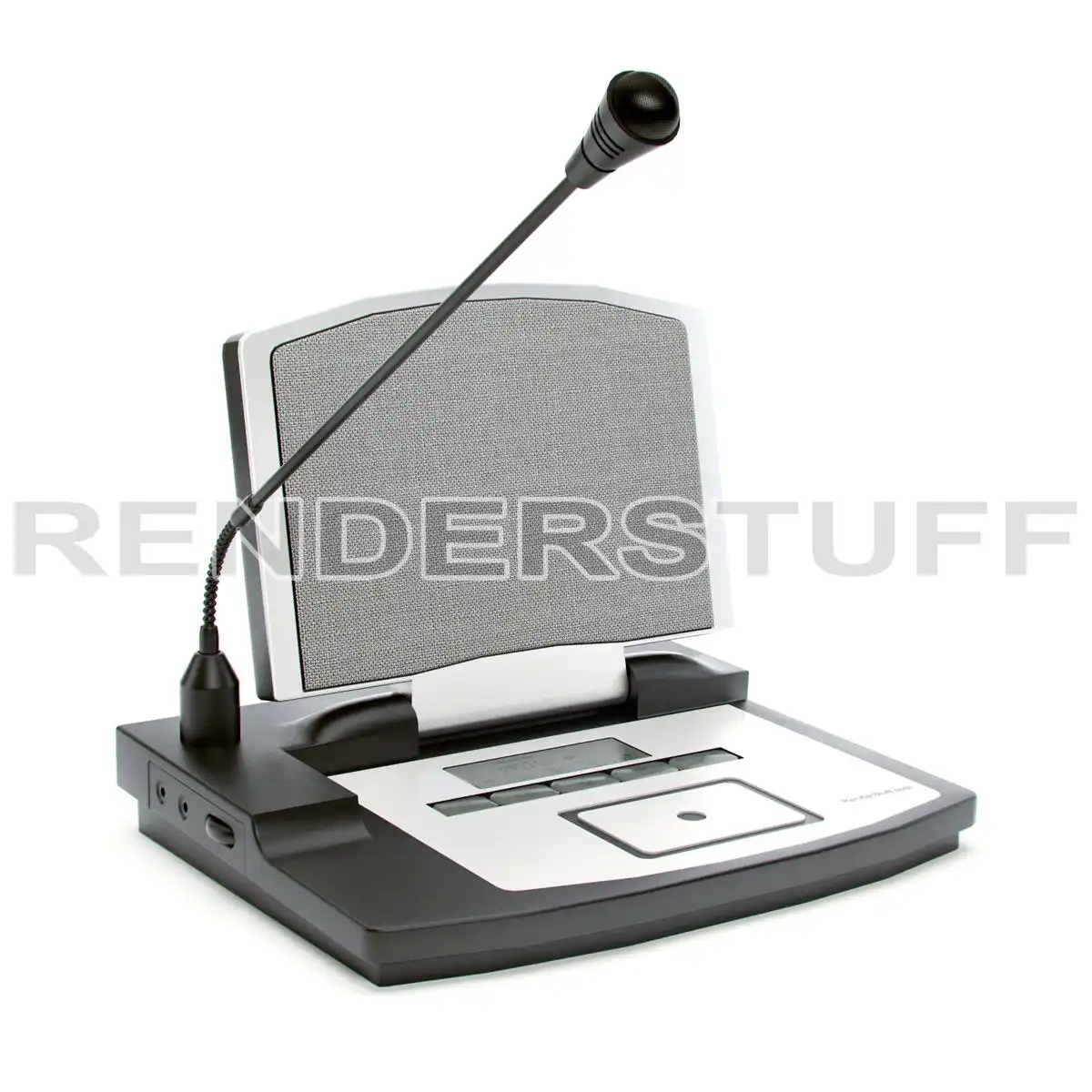 (Click on image to enlarge)
Modern fully-functional desktop conference system (congress-system) with language channels switch. Intended for speech communication in difficult acoustic conditions, at conferences, symposiums and business meetings. Placed on the table in close proximity to the speaker. It has a low sensitivity to mobile phones interferences. The 3d model has a built-in flat closing speaker with Pivot Point Center located exactly on the axis of rotation. This allows you to change the pitch of the dynamic, placing them in the most suitable position.
Modeled in 3ds Max 2008. Rendered with V-Ray.