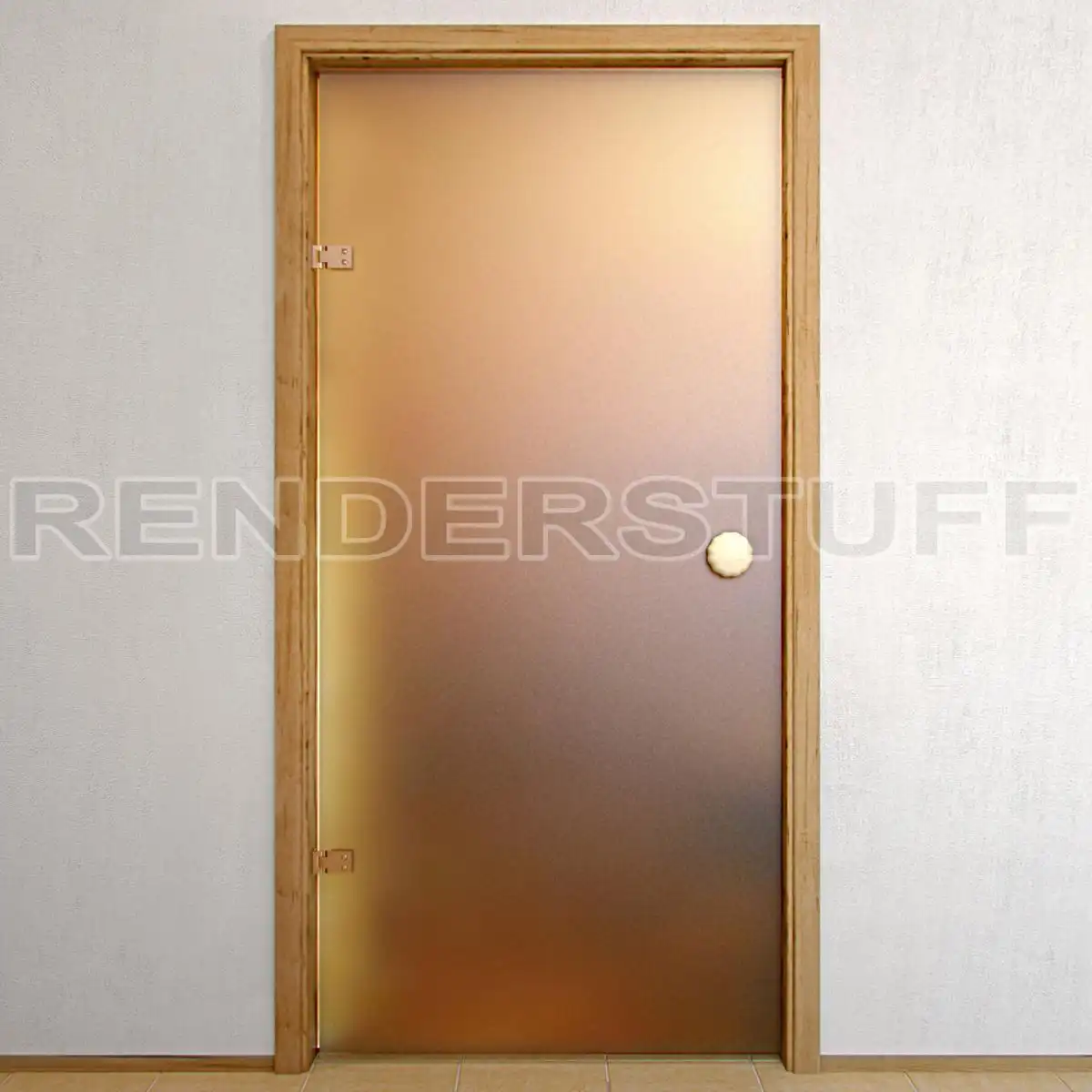 (Click on image to enlarge)
Frosted glass bath door 3d model. Door set contains plane with self-illuminated material and a texture of blurred bathroom photo. This allows to use translucent door in any kind of interior, without the necessity of making real geometry and lighting of room that may be visible through the door. You can use different photo that may fits to your interior better, or just remove self-illuminated plane and make the real geometry and lighting behind the door visible.
Modeled in 3ds Max 2008. Rendered with V-Ray.