High-end DVD Player 3D Model
Jan 30, 2009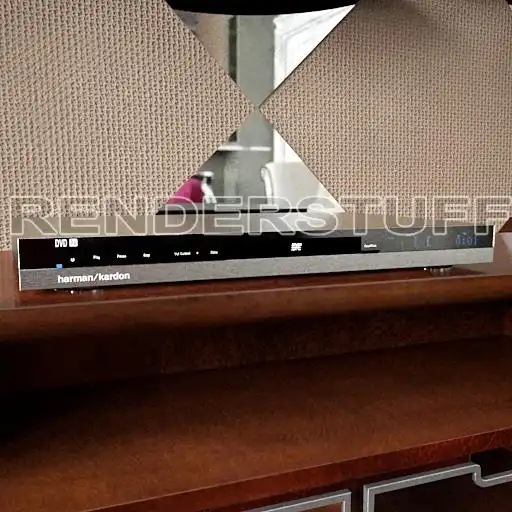 (Click on image to enlarge)
By downloading and using following assets, you accept
these terms
ZIP Archive Direct Download :
Precision stationary CD and DVD player of a High-end class. This is a free 3d model console to a TV or audio receiver, which allows optical reading of information by consumer laser, such as video and audio files from a CD or DVD compact discs of any format, except the information recorded in format of Blu-ray disks. Free 3d model of the player has a slim format and fits perfectly on the most elegant shelf or TV case.
3D Asset Details
Universal silver-black design aluminum housing with black translucent plastic front panel information of this 3d model set will complement any home and professional audio and video equipment, without distracting from the overall design of 3d scenes.
Modeled in 3ds Max 2008. Rendered with V-Ray.