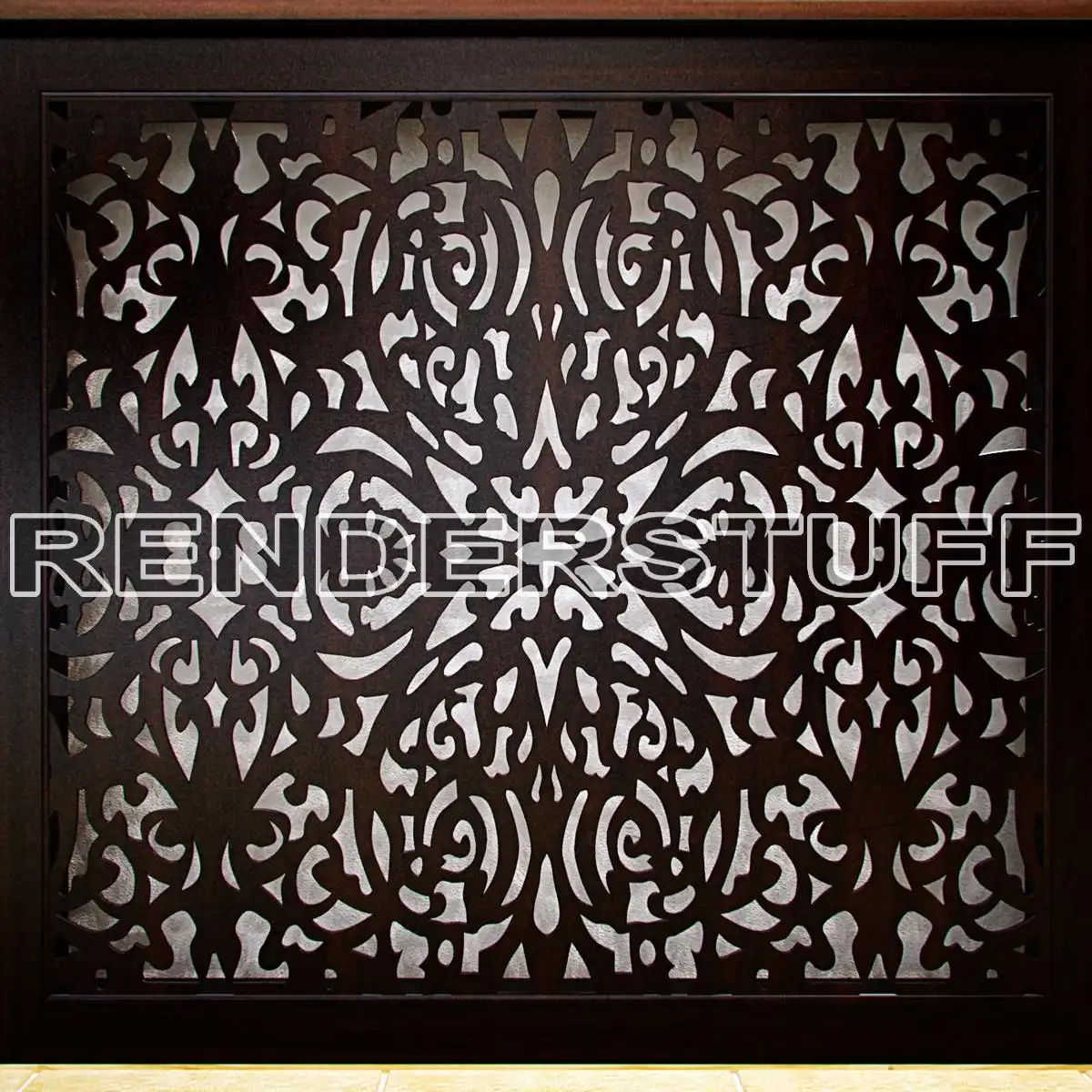 (Click on image to enlarge)
Wooden decorative grid 3d model. Mostly used for covering heating radiators for hiding unsuitable openings and for adding an elegant interior element. Model is fully geometrical and high-polygonal, made without using any transparency maps which gives the grid the volume so it looks more realistic on the final rendering than with using raster maps in the opacity or refraction slots.
Modeled in 3ds Max 2008. Rendered with V-Ray.