Police Handcuffs 3D Model
Mar 20, 2013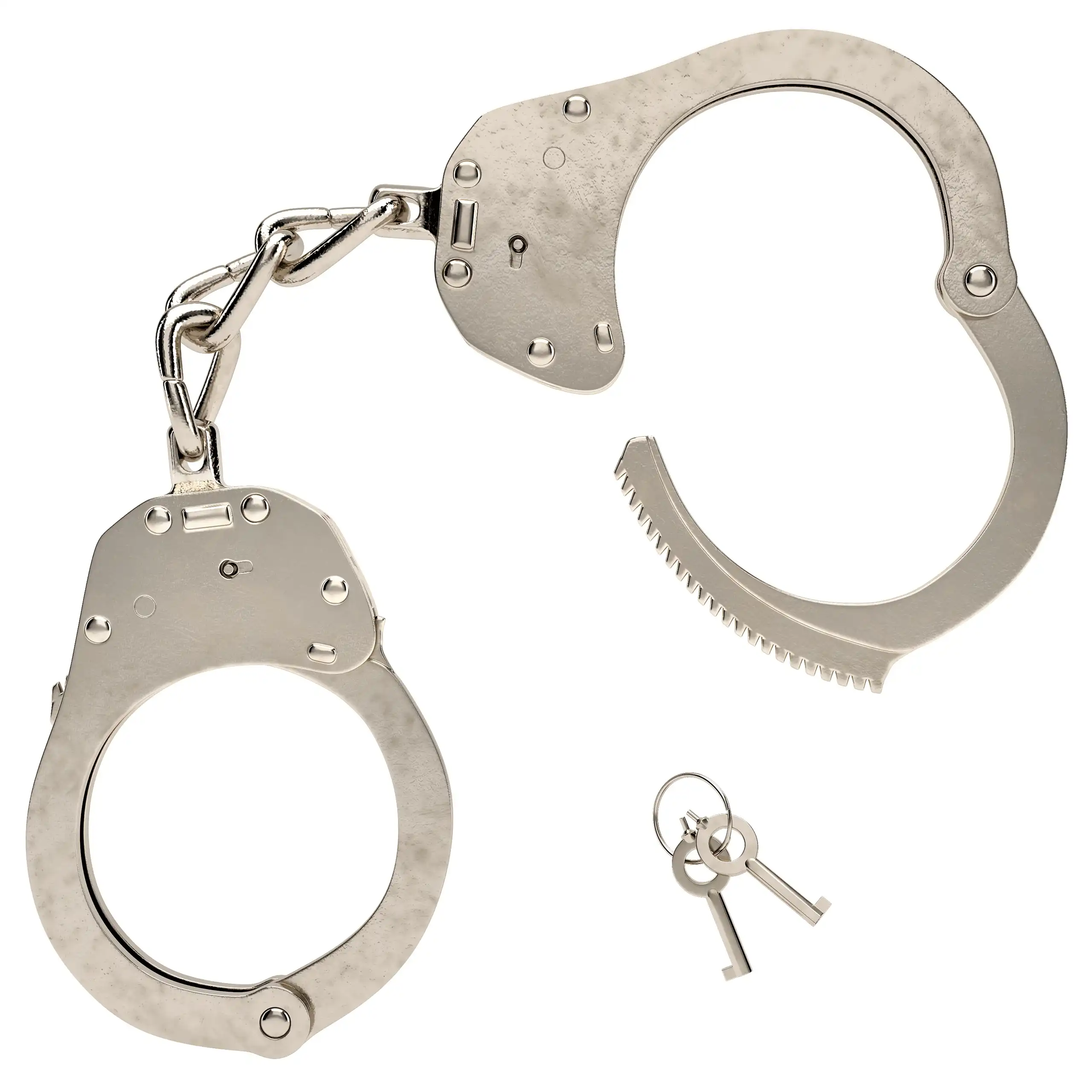 (Click on image to enlarge)
Price may be lower with market discounts
Realistic 3d model of universal police handcuffs linked by steel chain. The handcuffs has a double lock mechanism and consist of three main parts. They are the two actual handcuffs for both hands and the chain of three twisted links. All separate parts of 3d model has own helper with a correct pivot points. Such feature of a model allows of handling the handcuffs in any form, including locking and twisting thus giving them a realism.
3D Asset Details
Also there are two matching keys on a typical ring. Current handcuffs 3d model is very detailed and is intended for use in the close-up renderings. The entire model has a single well set photorealistic material that imitates the worn nickel steel. These handcuffs would not look flat or artificial, there is no unrealistic chrome glossiness. In a well-set scene they look like real cop handcuffs without a need to tune the material. The model is made using subdivision method so can has any level of quality in terms of segmentation by simple raising the iterations parameter in the NURMS Subdivision or TurboSmooth. At the same time, the 3d model can be very light in a viewport to make the work with your scene more comfortable. This handcuffs 3d model has a custom rigging and fully adjustable.
To learn more about this 3D asset, please visit its showcase on 3D stock. Сorresponding link you can find above & below on this page.