Beige Shade Desk Lamp Free 3D Model
Dec 14, 2011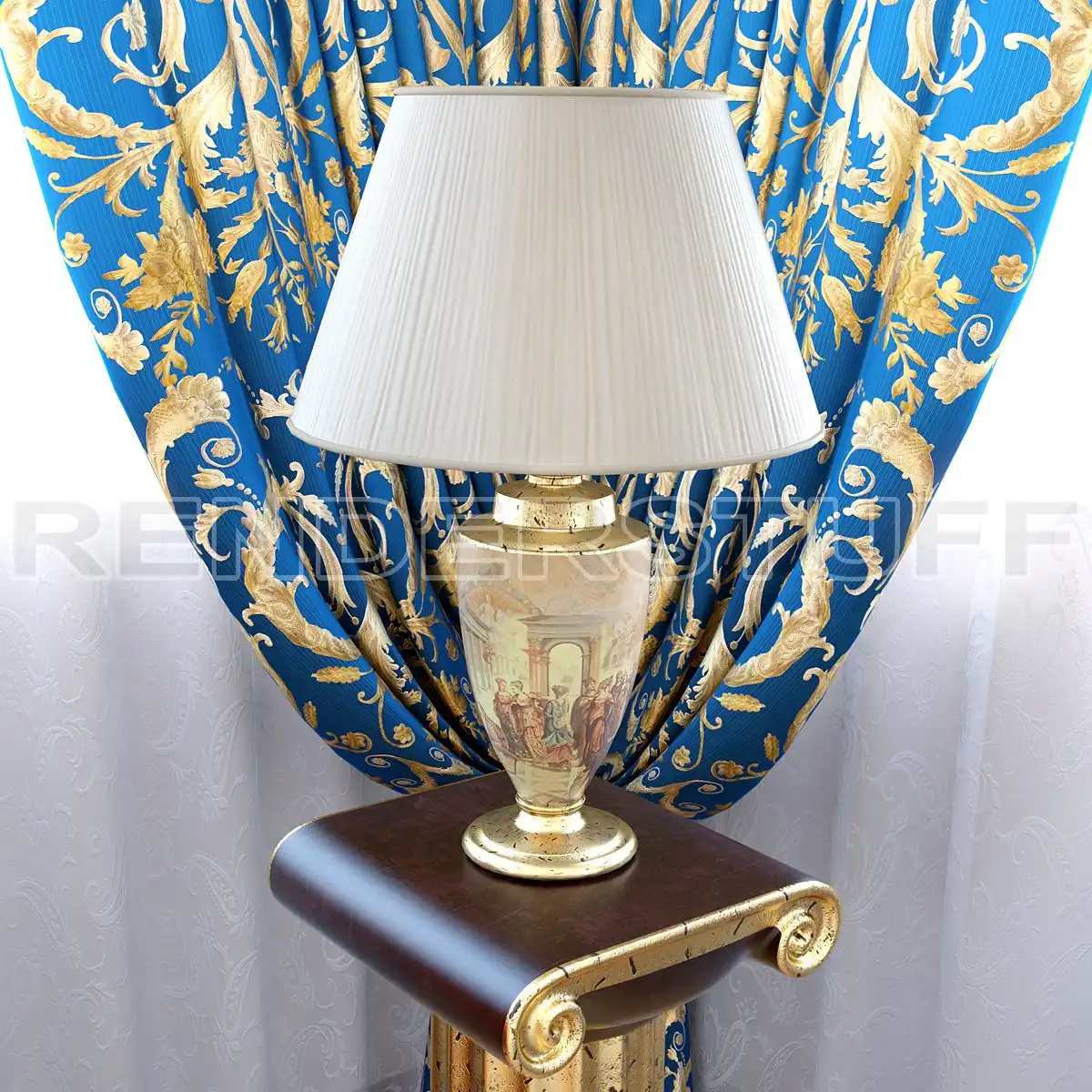 (Click on image to enlarge)
By downloading and using following assets, you accept
these terms
ZIP Archive Direct Download :
Free 3d model of an elegant desk lamp with the ceramic base, covered with gold. The gold covers the top and the bottom of the rest, which is the base of the whole lamp. The actual gold is matt and has the significant abrasions, which imitate the oldness. The dark-brown prime coating covering the ceramic vase show through these abrasions and this overall composition becomes very elegant. The rest of the ceramic vase area holds the beautiful picture.
3D Asset Details
At the top of the real lamp's base there is a light bulb socket. However, in this free 3d model, this place is empty for 3d light source placing. This feature lets you turn on the lamp's light on the 3d rendering with ease. The top of the whole construction is decorated with the main attribute, usual for this kind of light fixtures, the big beige lampshade. The top and bottom edges of this shade lined with the band of light-brown color. It gathers the cut borders of the actual shade material. Additionally, the fabric is goffered, which is seen on the preview of this free desk lamp 3d model.
Modeled in 3ds Max 2008. Rendered with V-Ray.