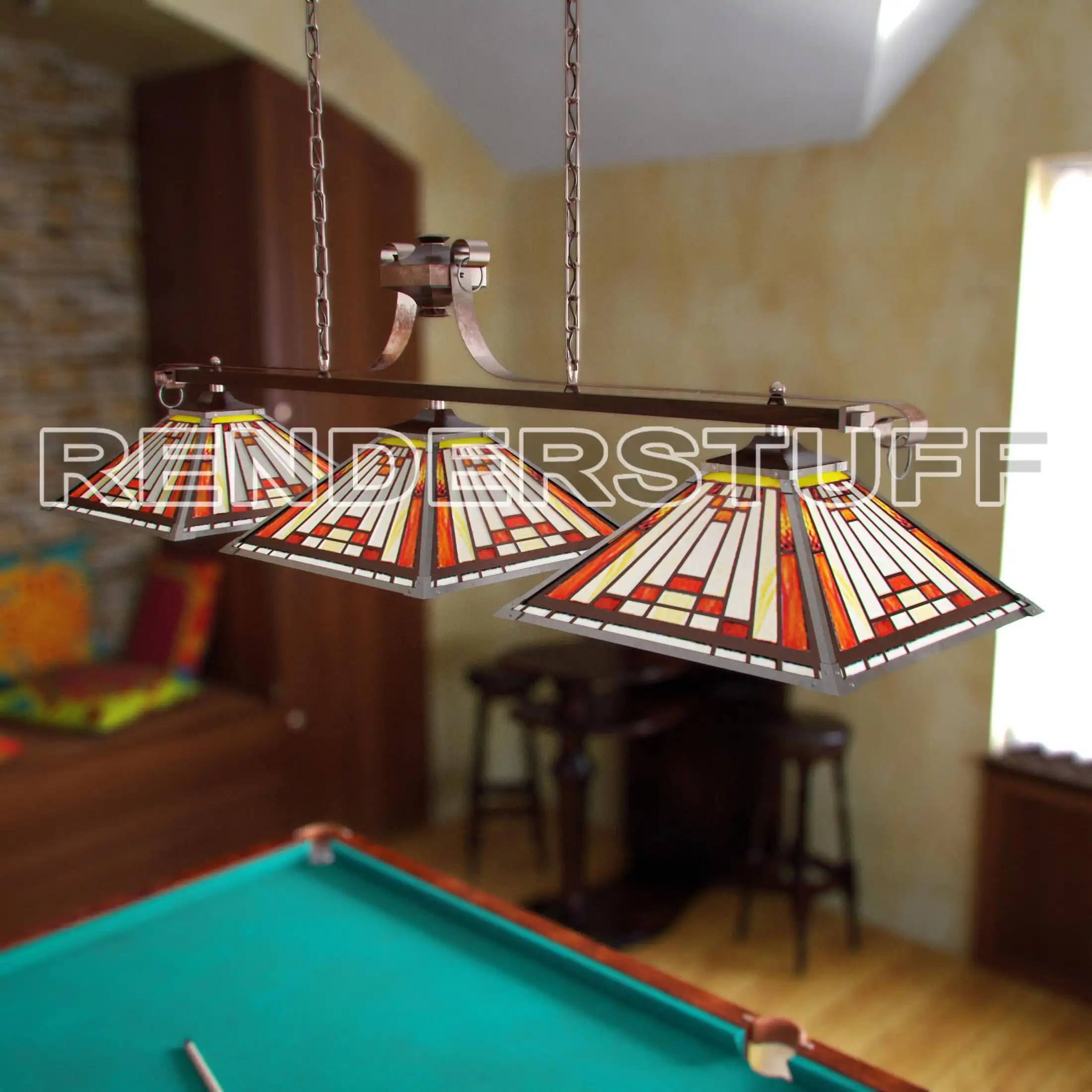 (Click on image to enlarge)
3d model of a billiard lamp for lightening the playing surface of a billiard table. Fastened to the ceiling with long forged chain and lowered to a height of 100 cm to the green table cloth. General dimensions of the hanging assembly are H 386.0 mm. x L 1372.0 mm x D 381,0 mm. Each plafond is equipped with a separate 100-watt bulb.
Modeled in 3ds Max 2008. Rendered with V-Ray.