Red Water Float Lifebelt 3D Model
Nov 9, 2011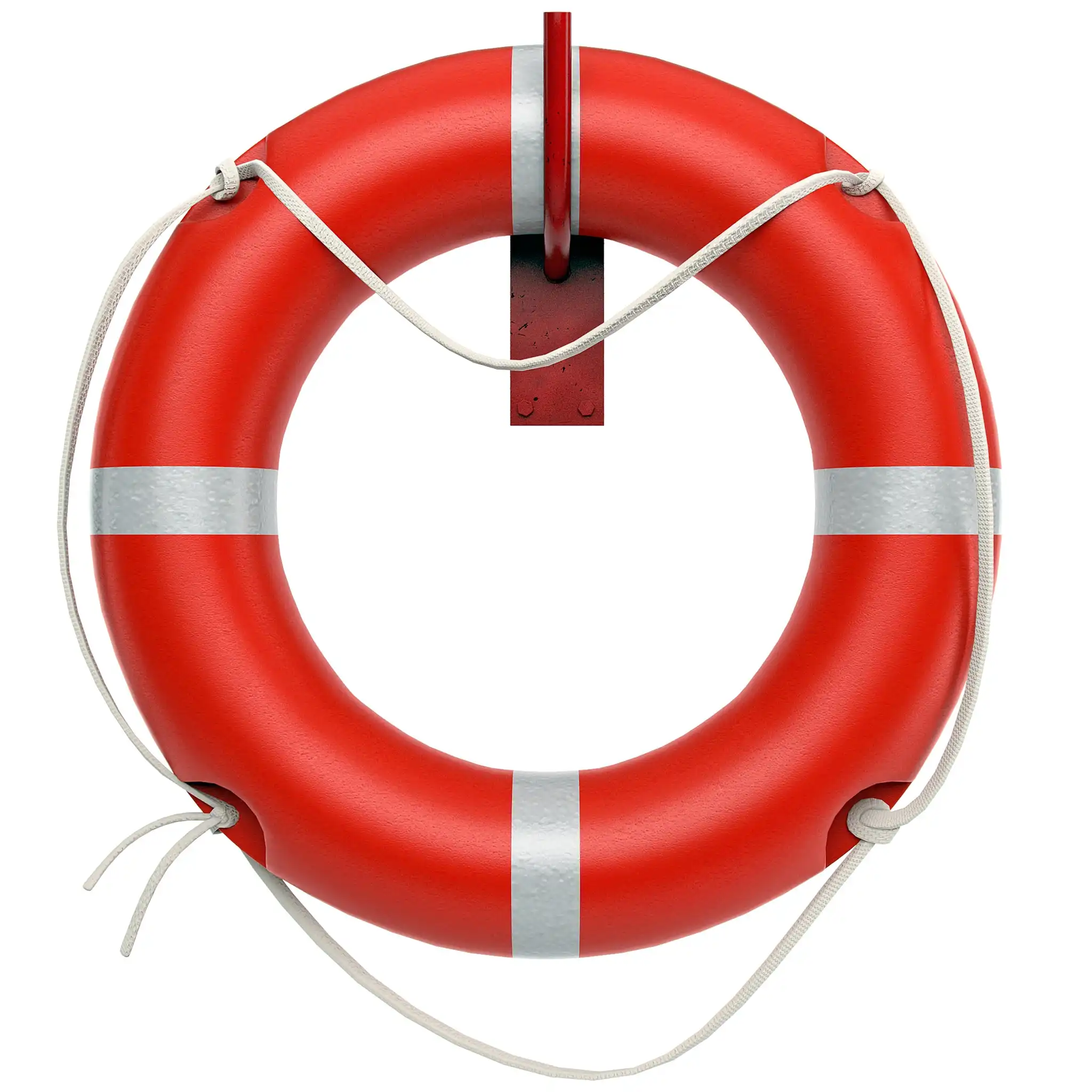 (Click on image to enlarge)
Price may be lower with market discounts
Photorealistic 3d model of typical plastic lifesaver. Also known as lifebuoy, water wheely, ring buoy, lifering, life donut, life preserver, "kisby ring" or "perry buoy". A characteristic feature of the 3d model of this flattened life ring is the presence of four special recesses with holes for fixing a rail, which goes through all of them. Rail is a waterproof flat braided rope stretched across ears of ring buoy, both ends of which form a knot.
3D Asset Details
In addition, the entire rail is tied into knots on the all lugs to improve the reliability of fastening and to prevent its movement. The actual rescue ring is made of red plastic and holds on all four sides the reflecting film. To make this individual floating craft handy in case of emergency, its fixing must be both reliable and extremely simple. Such a fixing is a simple mounting hook on which life saver 3d model hangs. Mounting hook comes with this 3d model of a life buoy as a separate object. In particular, you can look at the photo-realistic 3d rendering of the composition, in which this 3d model of a life buoy hangs on the dock, or, if you want, on a stone pier. How this ring buoy 3d model looks like in a studio environment, you can also see on the photo-realistic previews.
To learn more about this 3D asset, please visit its showcase on 3D stock. Сorresponding link you can find above & below on this page.