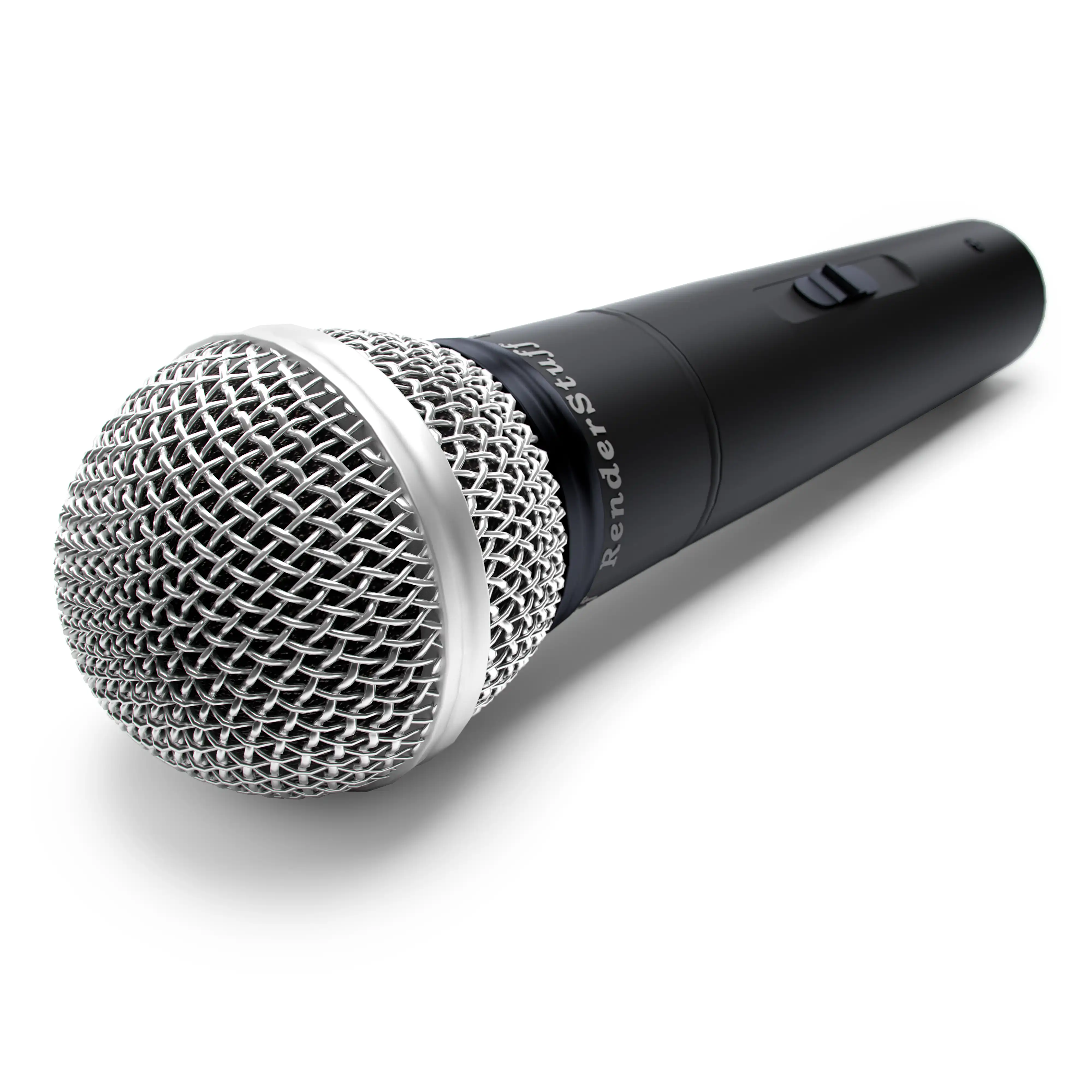 (Click on image to enlarge)
Realistic wireless karaoke vocal microphone 3d model. Equipped with the on-off switch to be able to disable the transmit-receive signal path. Designed for professional vocal sound in the recording studios and on concert stages. Has a built-in wind protection. Model has been fully implemented by geometry (Poly), without using transparency maps on the protective microphone grid, which makes this model very photorealistic. This allows you to use it even on the ultra close-ups.
Modeled in 3ds Max 2008. Rendered with V-Ray.