Milky Bedspread With Cushions Free 3D Model
Jul 3, 2014 Update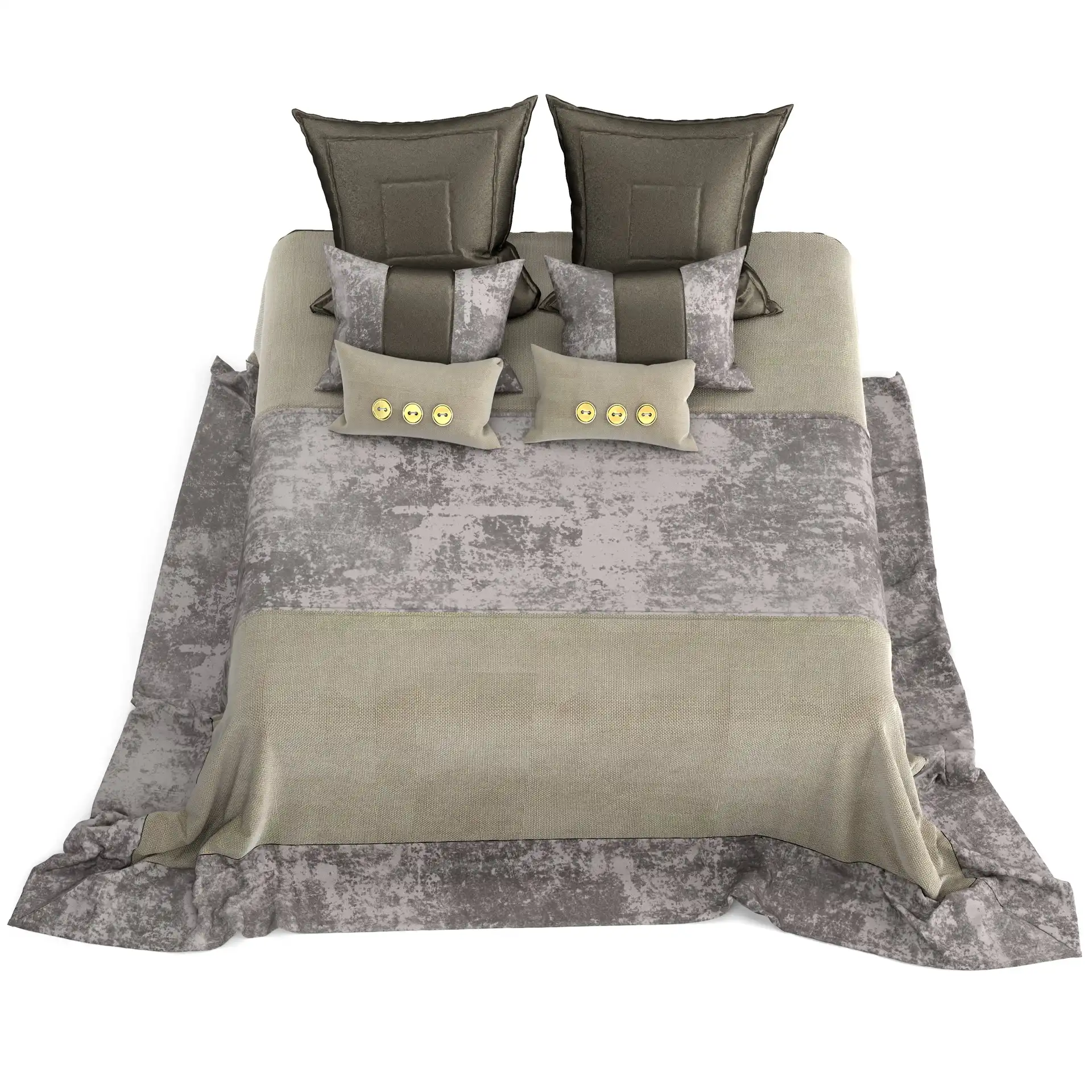 (Click on image to enlarge)
By downloading and using following assets, you accept
these terms
ZIP Archive Direct Download :
The 3d model of the bed fabric set of a luxury class made in silver-milky colors. It consist of 3d models of three pairs of different-sized cushions and a milky bedspread with gray velour insets. The first inset goes across whole bedcover; the second one forms the skirt, which gracefully runs down the floor around the bed. This feature of the model leaves the need to create the bed and mattress objects, as they are visually covered. At this time, the shape of 2000x1800 mm mattress silhouette can be seen.
3D Asset Details
This wonderful 3D model is kindly presented to all RenderStuff users by gus_ann. We want to thank gus_ann personally and on behalf of everyone who downloaded this 3D model for free!
This bedroom set must be set next to a free-standing headboard. It is intentionally absent to have the ability to choose and use the suitable headboard 3d model for your interior. The pair of the biggest pillows are made of silver silk. The two of smaller size have velour material with silk inset in the middle. The smallest ones have pillowcases of the same milky-colored fabric, decorated by three big buttons. If you are using V-Ray renderer, only thing you need to use this 3d model is to merge the model and position it near the headboard.
No any other setups, actions, or even materials tweaks needed. Textures are inside the archive, the model is fully ready to render. 3ds Max version 2010. Rendered with V-Ray.