Extendable Cosmetic Mirror 3D Model
Jan 30, 2011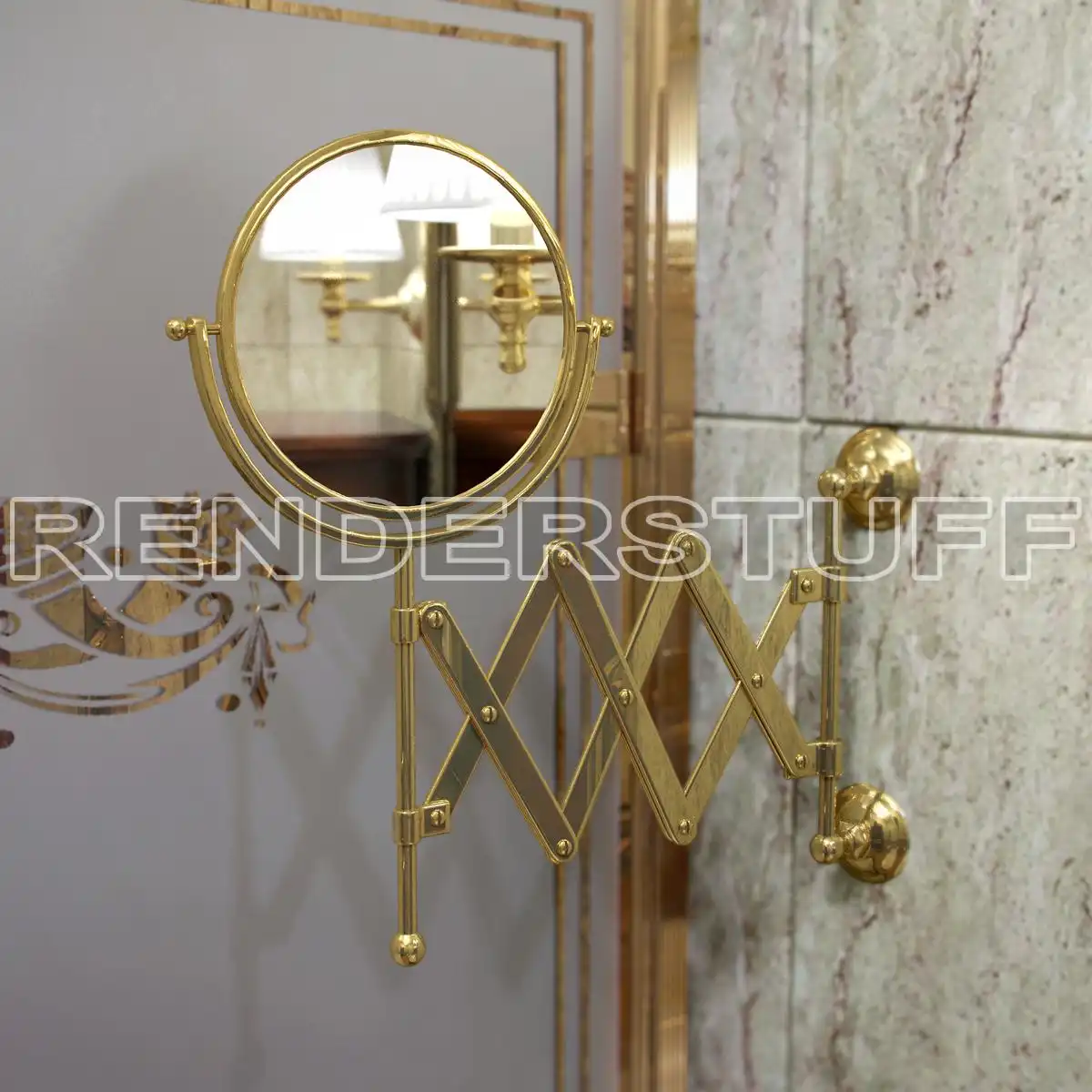 (Click on image to enlarge)
By downloading and using following assets, you accept
these terms
ZIP Archive Direct Download :
Free 3d model of a remarkable double-sided Italian mirrors in a circular frame. 3d model of a mirror attached to the arch with a handle, which from a distance resembles the slingshot. The mirror itself rotates freely in the fixture by 360 degrees on the horizontal axis. Feature of two-sided mirror is the fact that one side of it is quite normal mirror, while another is magnifying. The second side of the mirror has a five times magnifying, thanks to the special curvature of the surface.
3D Asset Details
This allows user to perform easily a professional make-up right in his apartment or just to get rid of small speck in the eye. This woman's make-up mirror, with a bright light directed at a person, allows her to perform daily facial care, eliminating all even the tiniest flaws on skin. However, it would be useful in clean shave for most men, attentive sensitive to their appearance. Such a mirror greatly simplifies the procedure of putting on contact lenses. Arc, holding the mirror frame is attached to the slide mounts. 3d model of the holder consists of a six flat-connected strips, fastened with rivets. Rivets on the straps are not fastened tightly. They have enough clamps to hold the sliding design in a fixed position. At the same time, they allow its unhindered flexion and extension on telescopic principle, depending on the individual needs to use. This flexibility allows user to precisely position the mirror at the desired distance, increasing the comfort of use, as in this case it obviates the need to stretch oneself to the mirror and balance in front of its face. Sliding mirror holder mounted to the wall. Despite its mobile telescopic design, strict wall-mount makes sliding glass a decorative stationary element of the interior. Everything except the actual reflecting mirror surface is made of steel plated in gold. The most appropriate position of this mirror is the zone on the wall to the right or left of the main bathroom mirror. That is, the mirror is not the main bathroom mirror, it merely complements it. This 3d model of a mirror with a sliding mechanism and rod fastened to the wall, are made separately. This allows you to rotate the mirror, positioning its 3d model in the best perspective on the 3d visualization.
Modeled in 3ds Max 2008. Rendered with V-Ray.