Mirror Forged Big Golden Free 3D Model
May 15, 2011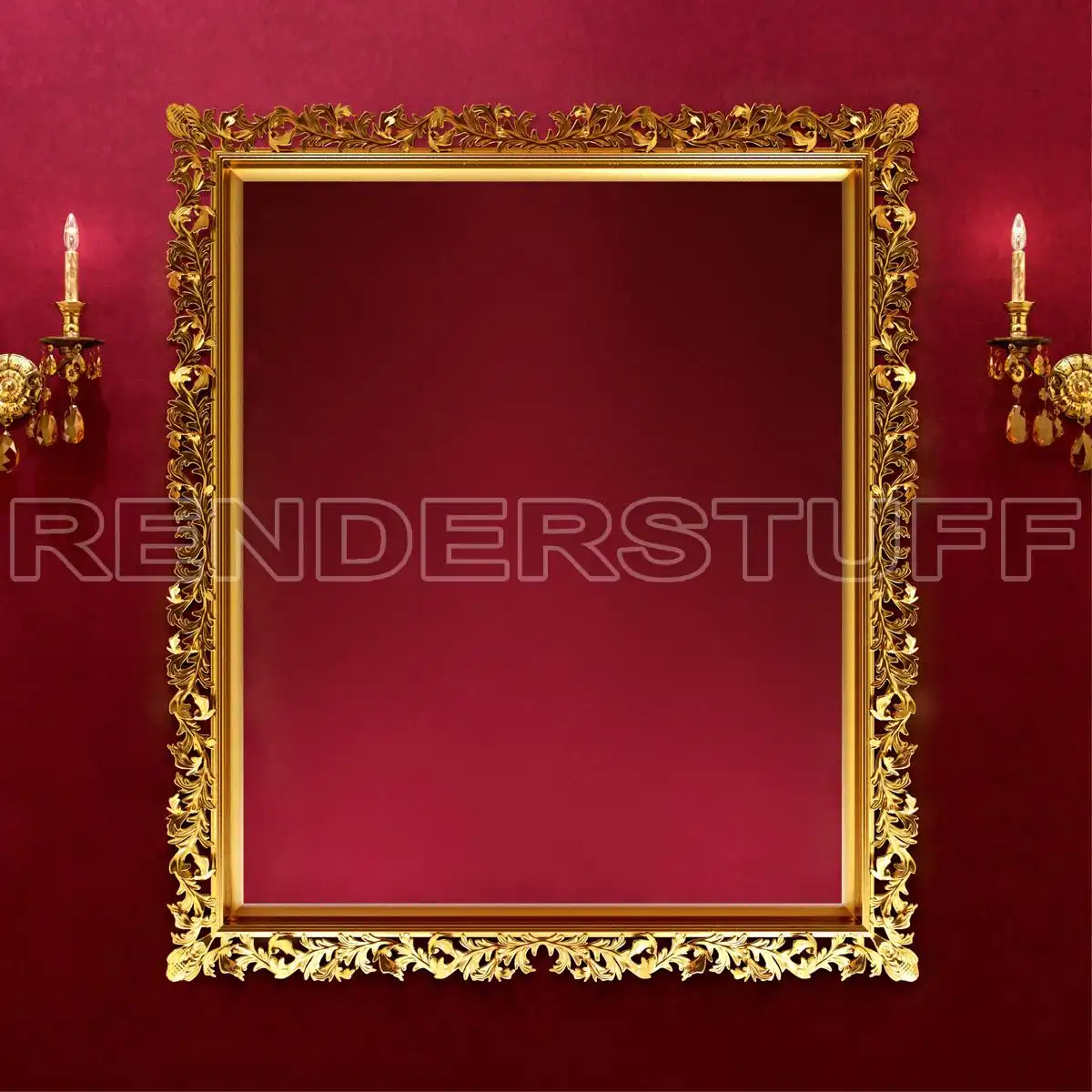 (Click on image to enlarge)
By downloading and using following assets, you accept
these terms
ZIP Archive Direct Download :
Free 3d model of wrought wall mirror. Mirror is made in the form of a massive metal frame adorned with decorative art forging. All forged parts of this free 3d model represent a bizarre plexus of petals of an author's work, collected on the curving branches. Itself is a rectangular frame and, besides the forged outside, it has a small decorative groove around the perimeter. Near to the inner edge, the frame smoothly transforms into reflecting mirror panel.
3D Asset Details
Panel of a mirror plane has sandblasting surface, matt with blurred reflections. This allows us to focus on the oblique boundaries of the mirror facet and on the fact that the reflecting mirror surface is slightly pushed forward relative to its mounting in the frame. This design gives not only visual, but literally physical massiveness to this mirror. Thanks to this performance, it is even richer and more luxurious. Such a mirror is appropriate in virtually any room of any classic interior 3d rendering. It perfectly complements the classic atmosphere of interior styles, such as Baroque, Empire, Rococo. Such a mirror is a spectacular room decoration. Real forged mirrors are distinguished by their longevity, because they frame made entirely from forged steel and top coated with a protective layer of solid gold, which is not only spectacularly decorate forging, but also a practical protection against oxidation. You may also like the large wall mirror 3d model with gold frame and a wooden carved mirror 3d model.
Modeled in 3ds Max 2008. Rendered with V-Ray.