USSR Sidecar Dnepr K-650 Motorcycle 3D Model
Feb 10, 2012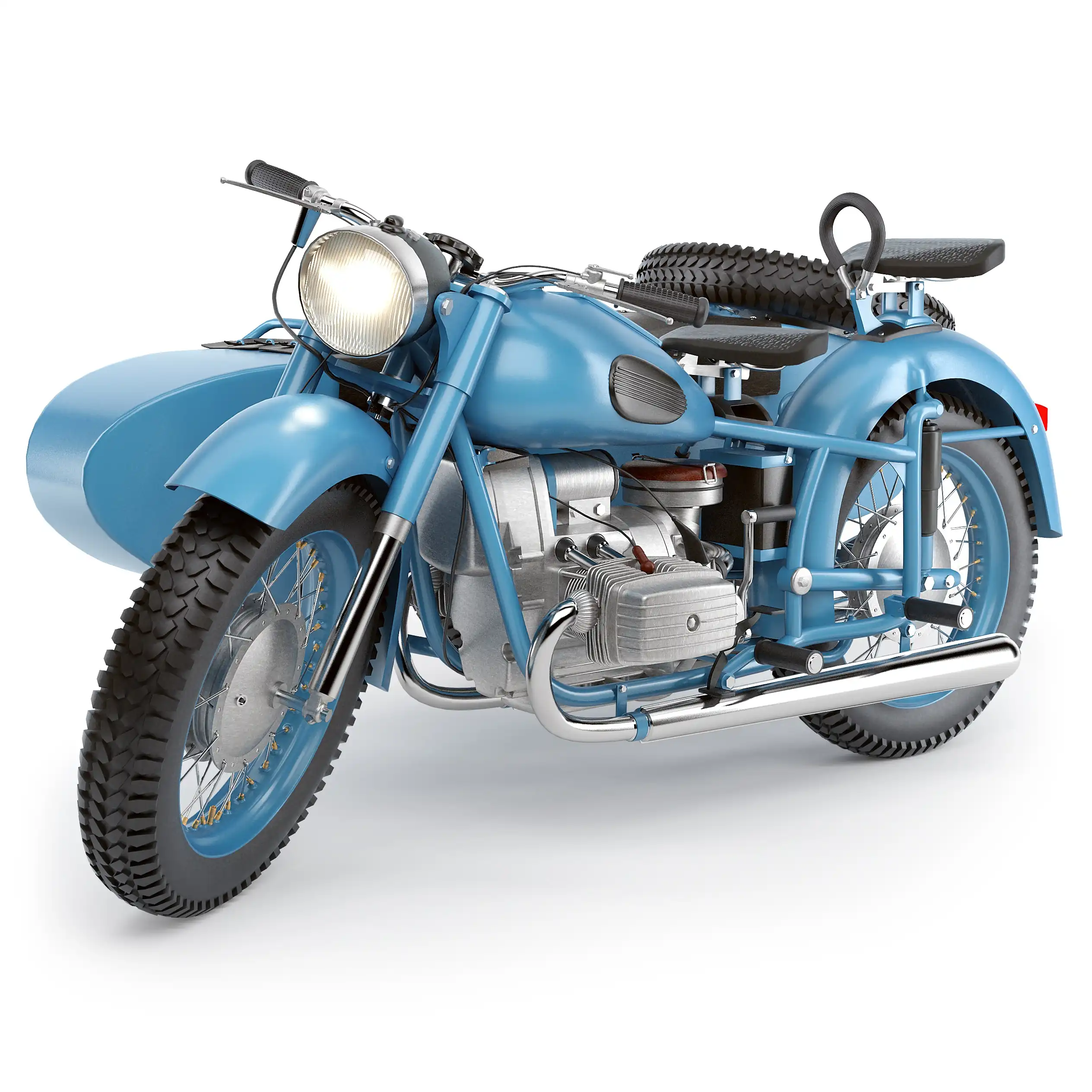 (Click on image to enlarge)
Price may be lower with market discounts
Photo-realistic 3d model of the legendary war motorcycle. The ancestor of this powerful heavy bike was released on the German BMW factory in 1938. The original model was called the BMW R71. This relentless hard worker went through the whole World War II as the main striking force of motorized infantry troops of military Germany. It served not only as a transport, but it was also the basis for the heavy machine gun, which was mounted on the front of sidecar. The operator of a machine gun was a shooter, comfortably situated on a soft leather seat. BMW R71 bike has been so successful, that it was later copied by the Soviet Union and China. The Chinese version is called the Chang Jiang 750, and Soviet version released by the Russian and Ukrainian factories, called M-72 Ural and Dnepr K-750.
3D Asset Details
This 3d model is an upgraded, more modern version of this bike with an improved engine. It is a Dnepr K-650, assembled in 1967. Current motorcycle is beautiful and charismatic; it has become a classic in the workshops to create a custom bikes. Skillful masters not only restoring these bikes, but also make an excellent choppers based on K-750. By the appearance, they can easily give a head start to modern serial motorcycles of famous brands. When doing custom bike from this model, almost everything could be redesigned. But only one of its detail always remains the same, the powerful overhead valve engine with opposed cylinders. Sometimes, engine is the only distinction of a true origin of one or another custom chopper. Different versions of this classic motorcycle are popular nowadays even among movie stars. This 3d model of a motorcycle is made in the seven basic colors. Nominally, the model has the material with a blue body paint having a navy color. The scene with a 3d model of a motorcycle also contains other materials and paint colors. They are black ink color; the wine red color; bright yellow, the color of egg yolk; the color of beige lightly brushed paint; military mat green; and shining pearl metallic. All materials are tuned for photorealistic close-up rendering. However, if you need to use the 3d model as an object of the second plan, it is better to lower the setting of materials, for example, enable the interpolation of reflection and refraction for the highlight glass and paint materials. It would affect the appearance of the materials insignificantly, but will speed up the rendering. 3d model of the motorcycle itself consists of several parts with a correct anchor points, which are linked to the corresponding helpers. This allows turning the steering wheel or folding back the kickstand for a single version of a motorcycle, if you decide to use it on you renderings without a sidecar.
To learn more about this 3D asset, please visit its showcase on 3D stock. Сorresponding link you can find above & below on this page.