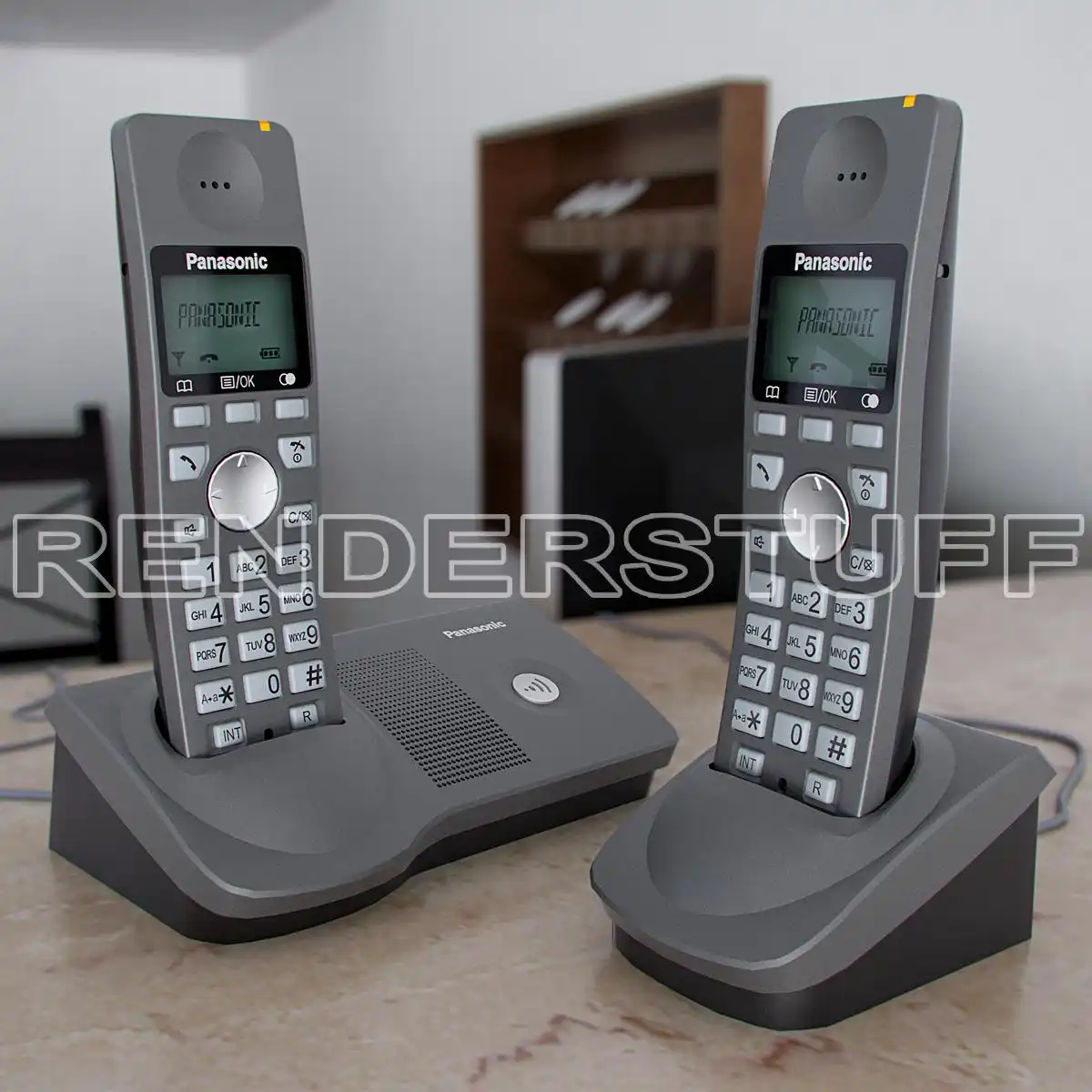 (Click on image to enlarge)
Wireless stationary telephone Panasonic 3d model. Includes base and charger docks with two liquid-crystal display receivers. Digits and letters made using blend-map. The receivers are instanced. For better surfaces displaying convert the models into Editable Poly before rendering.
Modeled in 3ds Max 2008. Rendered with V-Ray.