Pier Glass White With Drawers Free 3D Model
Aug 25, 2010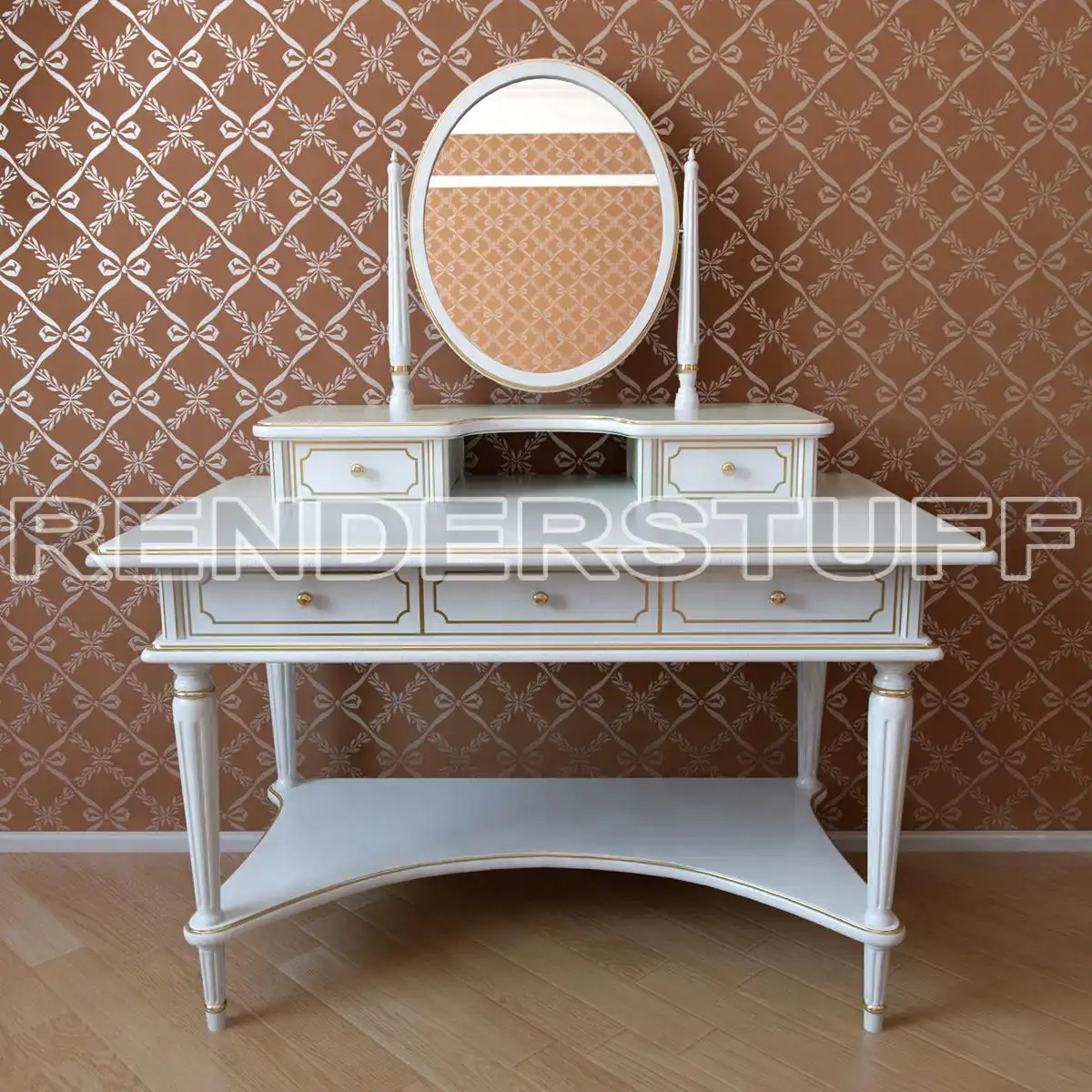 (Click on image to enlarge)
By downloading and using following assets, you accept
these terms
ZIP Archive Direct Download :
The classic pier-glass for storing ladies items and cosmetics. The base for this pier-glass is the middle-sized vanity table with a thin decorative legs. At the bottom the legs are connected by a curved horizontal architrave making the table more steady and creating a comfortable footrest. The legs hold the tabletop with a three sliding-out drawers. There is the one more level with the sliding boxes that are connected with a figure cap which is also a shelf on the main tabletop.
3D Asset Details
Specially for the makeup there is an ellipse rotating mirror in a frame. It supported by two standing balusters that are on the figure cap of the table top. The wood of the table is covered with a white artificially patined paint to make an old style effect. The decorative frame made with the dark gold leaf. All drawers of the pier-glass are equipped with a gilded spherical handles. This interior element can be a perfect beauty corner in any woman's bedroom. Having no character age-dependent design elements, it greatly fits to a austere classic bedroom and at the same time to a quite modern interior in a youth style. The patina in the 3d model's material made with a corresponding raster map in a Bump and Diffuse slots. To make more or less evident the effect of the oldness, it is needed to simply increase or decrease the applying percent of those map slots.
Modeled in 3ds Max 2008. Rendered with V-Ray.