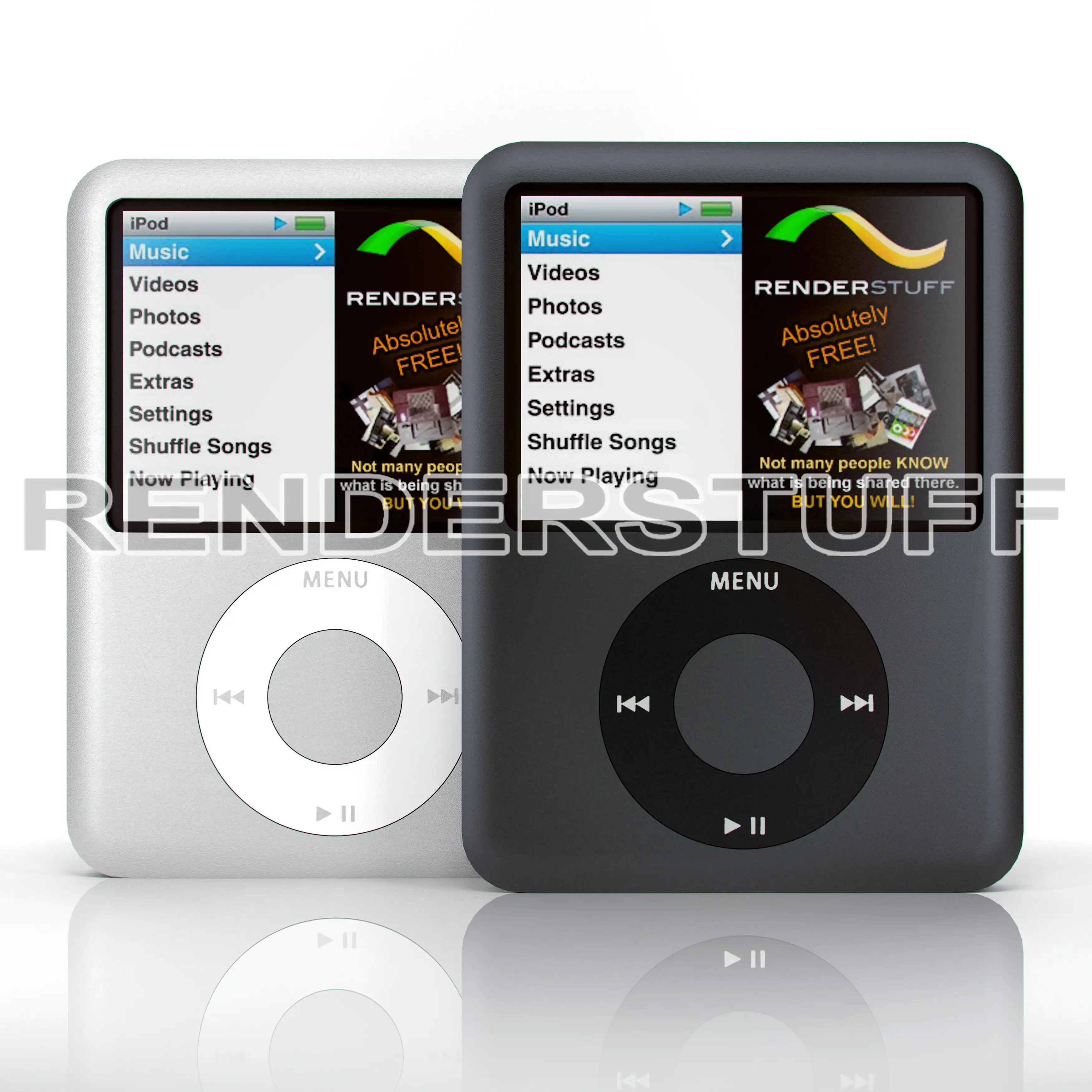 (Click on image to enlarge)
Compact and portable audio-video ipod player. Comfortable and stylish device for listening audio files in mp3 format, mov video playback, as well as viewing static jpg images. Navigation through the menus of the device is performed by using the universal joystick in the form of wheel called the Click Wheel. 3d model of the player brought in 2 colors, silver and black. To select the color you want, simply open the Material editor and assign the right color material to the model (the default player silver).
Modeled in 3ds Max 2008. Rendered with V-Ray.