Old Used Lifebuoy 3D Model
Nov 8, 2011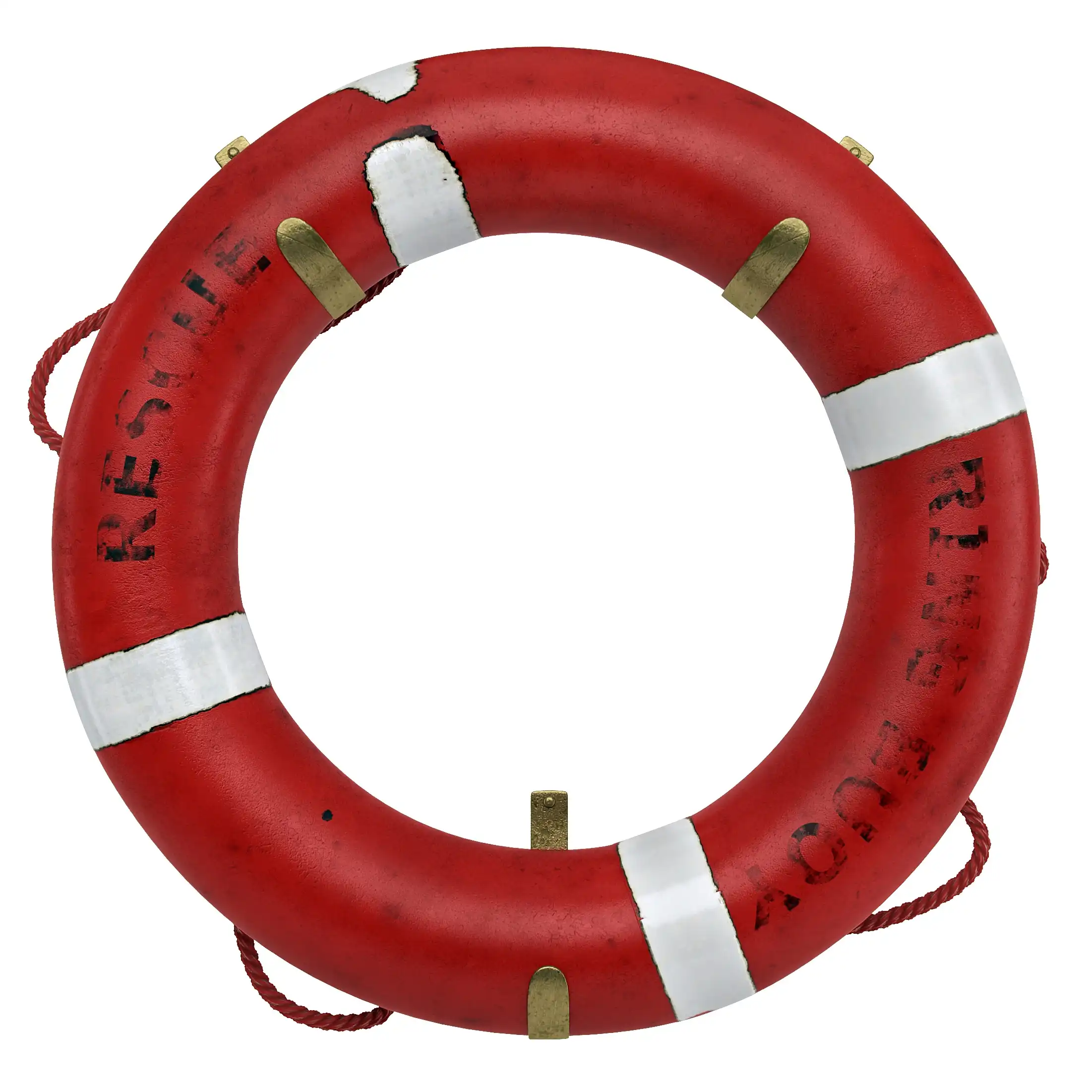 (Click on image to enlarge)
Price may be lower with market discounts
Realistic 3d model of the old rescue ring buoy with wall mounts. Also known as a lifebelt, lifebuoy, water wheely, lifering, lifesaver, life donut or life preserver, "kisby ring", "perry buoy" or life saving buoy. Lifebuoy is a large floating object in a shape of a donut, outside covered with a layer of dense frosted plastic of red-burgundy color that performs a protective function. Outside, the life buoy ring holds four shiny reflective light gray tape pieces.
3D Asset Details
This red and white coloring makes clear that this is a security tool, causing a direct association with brightly colored ambulances. In addition to the associative, these tapes perform quite practical function. They just like a bicycle reflectors reflect light, making it easily visible the life saver even in poor viewing conditions such as fog or at night. This subject will be hard to miss even in an emergency. In addition to white ribbons, the 3d model of a life buoy has a «RESCUE RING BUOY» inscription, clearly giving to understand what is this subject. The material on 3d model of a life buoy is a very realistic and simulates the wear and tear, giving the impression of a very useful and practical thing, battered by time. In particular, the surface of the plastic sheathing is purposefully old, and a label stamped in black, barely noticeable because of the deterioration of paint. On the reverse side of the rescue ring, there are eight lugs for mounting a rail, which is also present in the 3d model. Note that only the basic form of a rail is made with geometry, while the small details that show the structure of the woven fiber cable made by the displacement. In addition to actually circle with a rope, this 3d model includes wall mount, which is made as three hooks on which a ring buoy 3d model hangs. They are made of brass, like the rings that support the rail. This buoy is designed to equip river and sea vessels, as well as to equip the beaches and recreational areas. Front and rear side of the life buoy 3d model in studio lighting and semi-exterior on-ship composition, you can see in photo-realistic 3d rendered thumbnails.
To learn more about this 3D asset, please visit its showcase on 3D stock. Сorresponding link you can find above & below on this page.