Decorative White Wall Ring Buoy 3D Model
Nov 8, 2011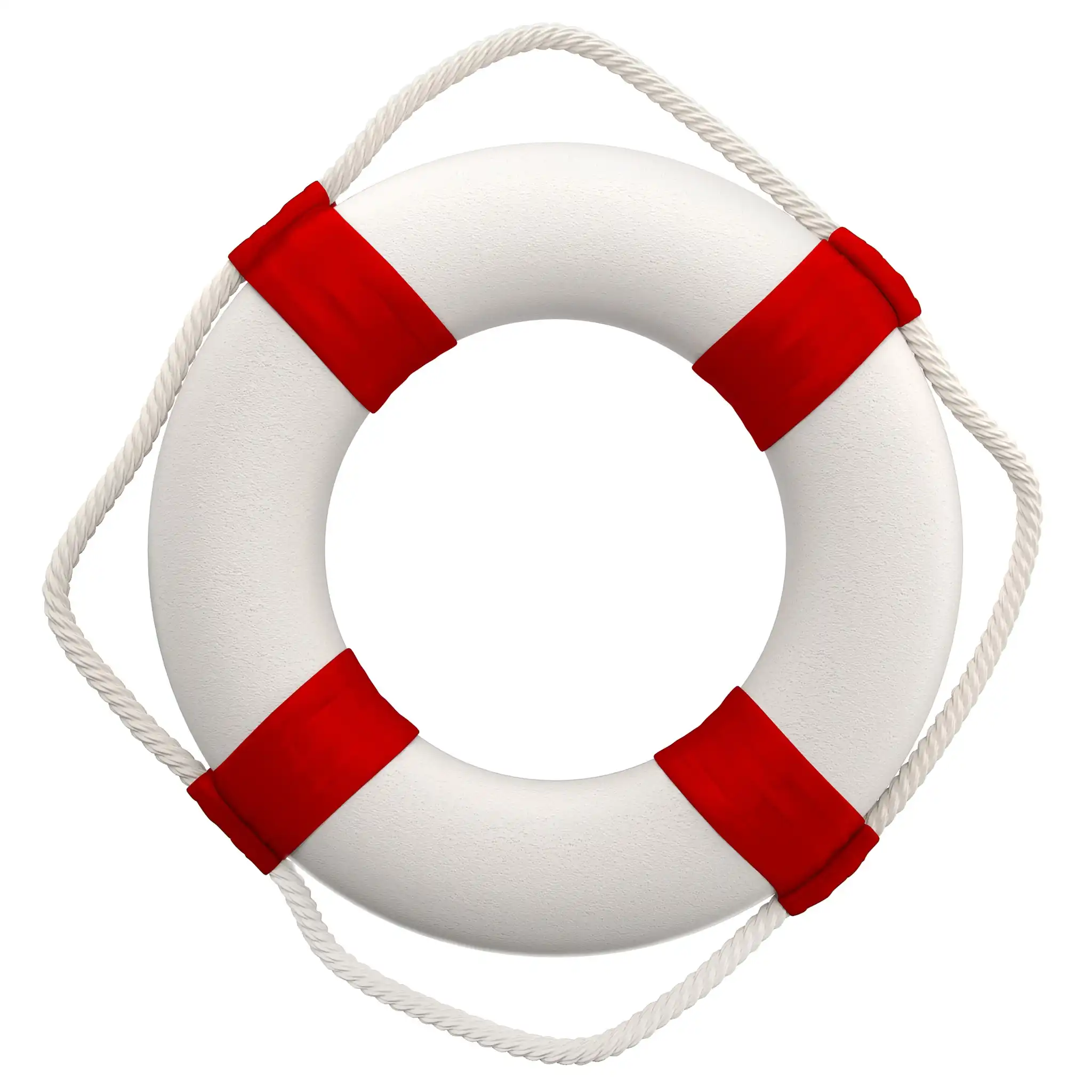 (Click on image to enlarge)
Price may be lower with market discounts
Realistic 3d model of decorative white life buoy with a red cloth bands. This iconic device is also called a lifebelt, lifebuoy, water wheely, ring buoy, lifering, lifesaver, life donut or life preserver. 3d model itself is a life belt made with molded foam plastic in a form resembling a flattened donut. The buoy's perimeter holds the support fabric cable rail with four bands of thick red cloth. The main purpose of the white floating circle is to maintain the floatage of the human body on the water surface what often can be life saving for a drowning man.
3D Asset Details
Rail is needed to make sure that the several people can use it at the same time. Typically, these lifebuoys, lifejackets, along with boats equip emergency and safety corners on pleasure boats. After all, this life ring along a safety function, looks very nice and festive. Unlike the classic lifesavers, which design is usually very strict and plain, the white circle is always hanging in a prominent position, carrying not only practical but also decorative features. It is so flavorful and is a stereotype that it is the perfect decoration on board the ship and as an inner decoration of interior spaces decorated in marine style. Life ring will take its rightful place on the wall next to the picture of the sea or near a clock in the form of antique schooner rudder. Note that the base mesh of the rope around a 3d model of a life buoy implemented by geometry, but the texture of the rope is made with high quality displacement tiling texture. Above all, interior or marine use it is not an exhaustive list of situations where this saving belt may be appropriate for the use. It can be used to decorate interior or exterior of the pool 3d rendering, letting this ring buoy 3d model float on the water.
To learn more about this 3D asset, please visit its showcase on 3D stock. Сorresponding link you can find above & below on this page.