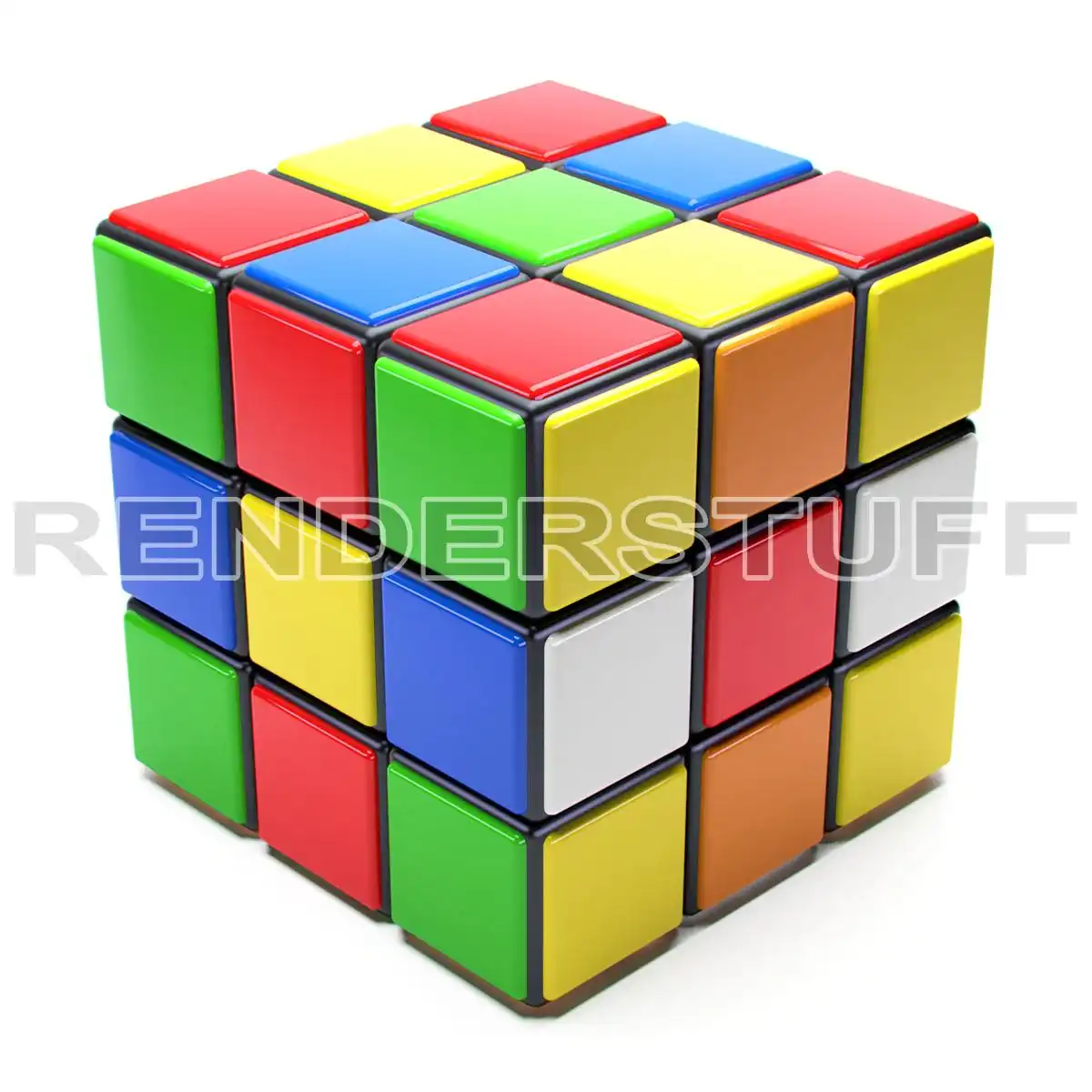 (Click on image to enlarge)
Magic cube, the 3D mechanical puzzle invented by Hungarian sculptor and architect Erno Rubik. The 3d model of a cube consists of 26 models of individual blocks of smaller size, so you can easily add or lay out the cube in any combination. This model is an exact copy of the real toy, which can be used for creating clipart images for any purpose, whether it be rendering for the ad layouts or a photorealistic image for sale on the photo stocks.
Modeled in 3ds Max 2008. Rendered with V-Ray.