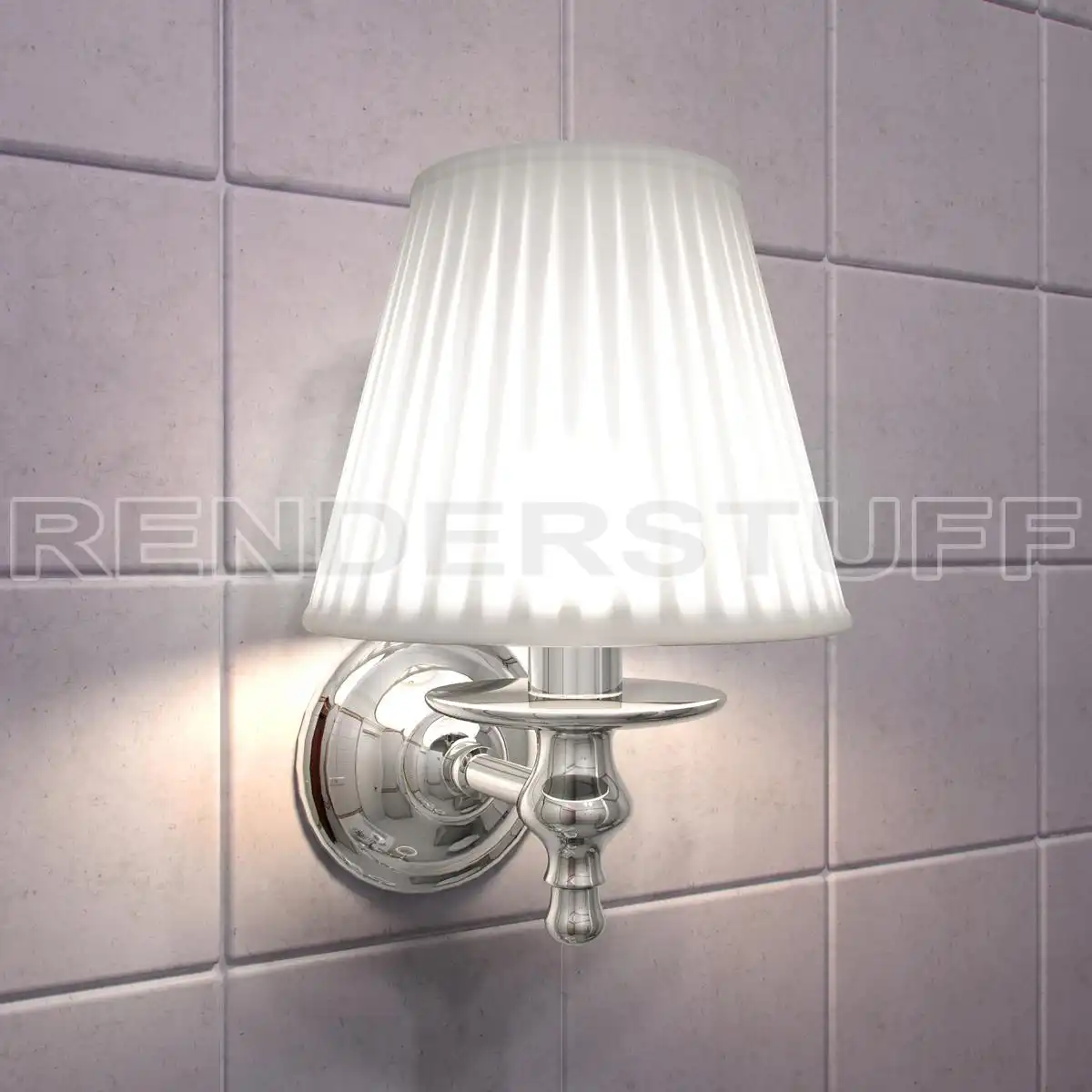 (Click on image to enlarge)
The modern light sconce for lighting a bathroom. Has the necessary level of moisture resistance, allowing the water to be on the light surface. The most successful is the placement of the lamp on the right, left or both sides of the mirror. Such a decision would not only be original in appearance, but also will be practically useful by illuminating the face of the viewer when looking at himself. Torchère in this 3d model has a translucent material that beautifully diffuses the rays from the source of light set into.
Modeled in 3ds Max 2008. Rendered with V-Ray.