Classic Golden Sconce Free 3D Model
Aug 3, 2011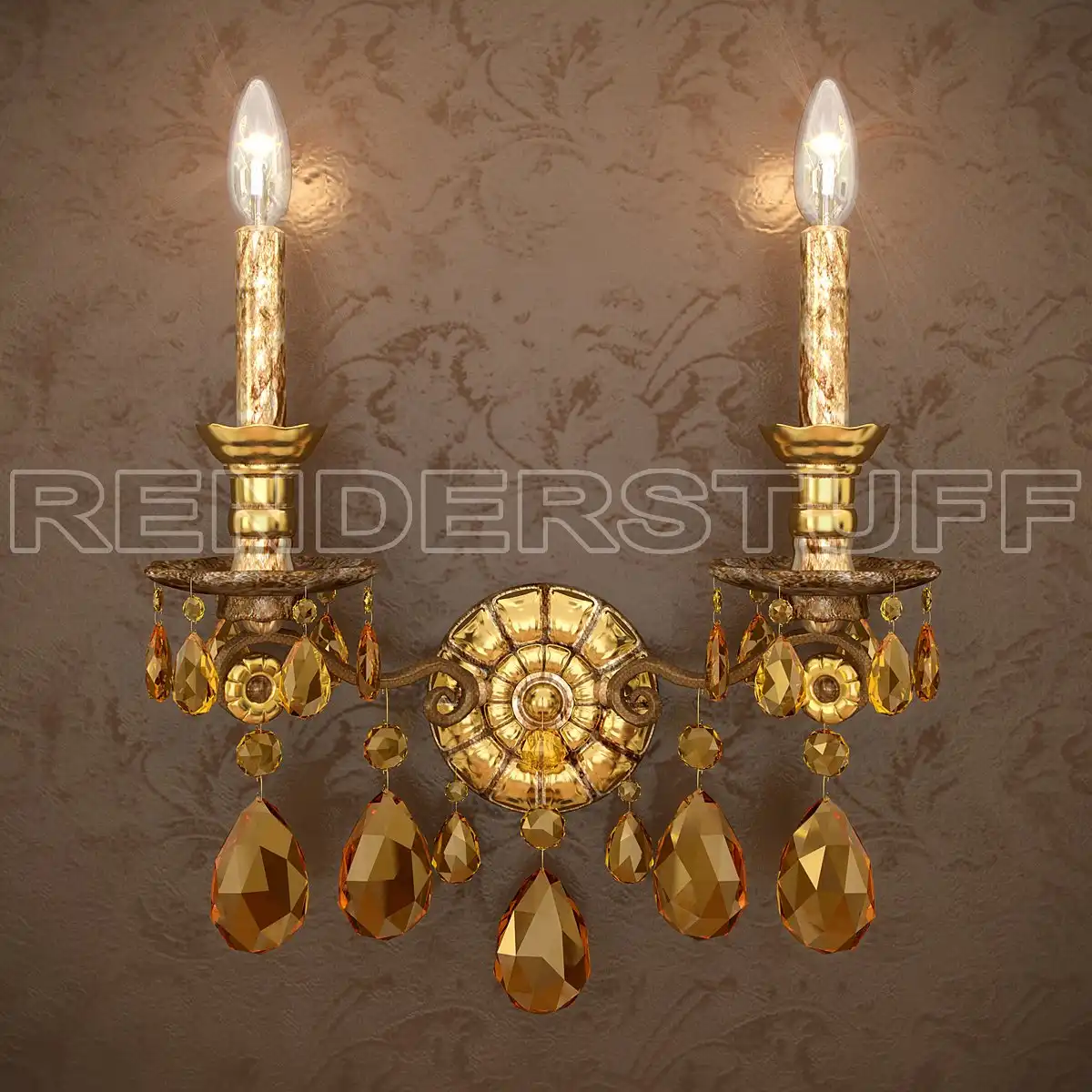 (Click on image to enlarge)
By downloading and using following assets, you accept
these terms
ZIP Archive Direct Download :
3d model of a classical forged gold wall sconce in the form of candlesticks pair. In this model, even the lamp bulbs elongated shape, when lights, reminiscent of the bright flames of real wax candle. The forged fixture frame is metal. The surface of the forged part is covered with smooth polished gold and partly it is antique old. Painted metal in its structure reminds of a rust. All 3d model of the sconce abundantly dotted with pendants of faceted massive crystals.
3D Asset Details
However, the crystal is not transparent and has an amber color of light brown tones. In the center of construction is a round decorative base, which is actually a sconce's wall-mounting. This 3d model of a sconce is from the single collection, as a luxurious ceiling chandelier free 3d model of caramel color. They both can be used in your interior design 3d rendering lighting without losing the overall style of light sources. 3d model has professionally-tuned material and is fully prepared to render. Also, in current free 3d model, elongated bulbs have an imitation of the glow of the filament, and you do not need to imitate this effect through the tedious post-processing after the final rendering. This 3d model will look great even without compositing. One thing to remember is that to light the room and lit the adjoining wall, it is necessary to install spherical light sources inside the glass bulbs. One light in each bulb. The most colorful effect can be achieved by giving the glow of the light sources not white, but a slightly orange tinge. Modeled in 3ds Max 2008. Rendered with V-Ray.