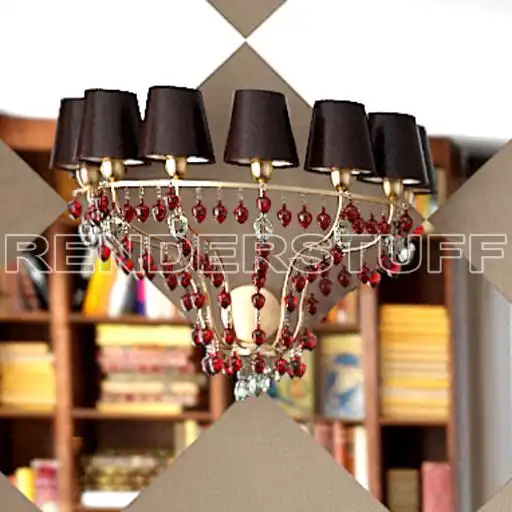 (Click on image to enlarge)
3D model of wall sconce with classic unusual style. Gilded carriage with a semi-color glass figures that look like strawberries. Multi-material contains last sub-material named "Additional". Drop it instead of first "gold" sub-material to get silver carriage. This is a wall-hanging variation of the already present Golden strawbs chandelier 3d model.
Modeled in 3ds Max 2008. Rendered with V-Ray.