Sink Cabinet Of Natural Wood Free 3D Model
Aug 28, 2010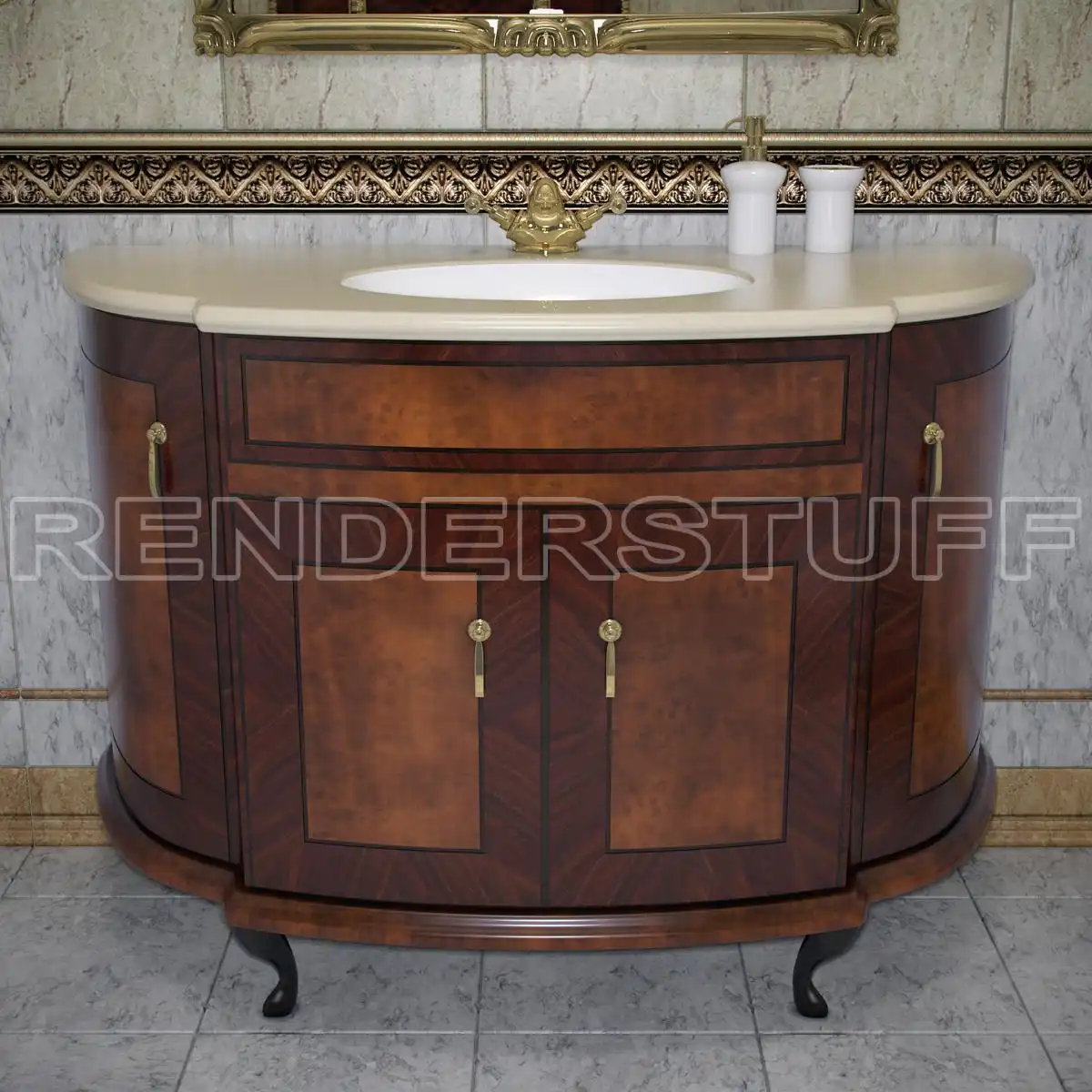 (Click on image to enlarge)
By downloading and using following assets, you accept
these terms
ZIP Archive Direct Download :
Big bathroom cabinet for sink in a classic style. Used for storing washing accessories and covering the sink pipeline and technical parts. There are the natural wood panel and the elegant legs in the base of the cabinet. The case and the facades decorated with the natural brown veneer sheets of the different structure. For the esthetic attractiveness the directions of the veneer structure has been positioned in different ways, making the completeness of the composition.
3D Asset Details
The cabinet has five main sections. The four of them are closed with a nice bent facade doors. The each door is opened with a handy gilt handle. The five section is a horizontal box. Its facade has the decorative function only and do not hide any drawer behind. All of the internal space of this section is occupied with a sink and technical utilities. The case and facades of the cabinet are covered with a water-resistant lacquer to protect the wood from the destructive water exposure. The top of the cabinet is equipped with the beige marble tabletop. There is a white ceramics sink in the center of the tabletop. For better comfort of the hygiene the big mirror is recommended to be present on the adjoining wall. This will let not only to make the more comfortable usage, but also will add an suitable decorative element for a bathroom. The mesh of the 3d model is optimized and any change of it may break the veneer mapping. For the freeness of the choice, the 3d model has no tap element. The mixing faucet should be merged separately.
Modeled in 3ds Max 2008. Rendered with V-Ray.