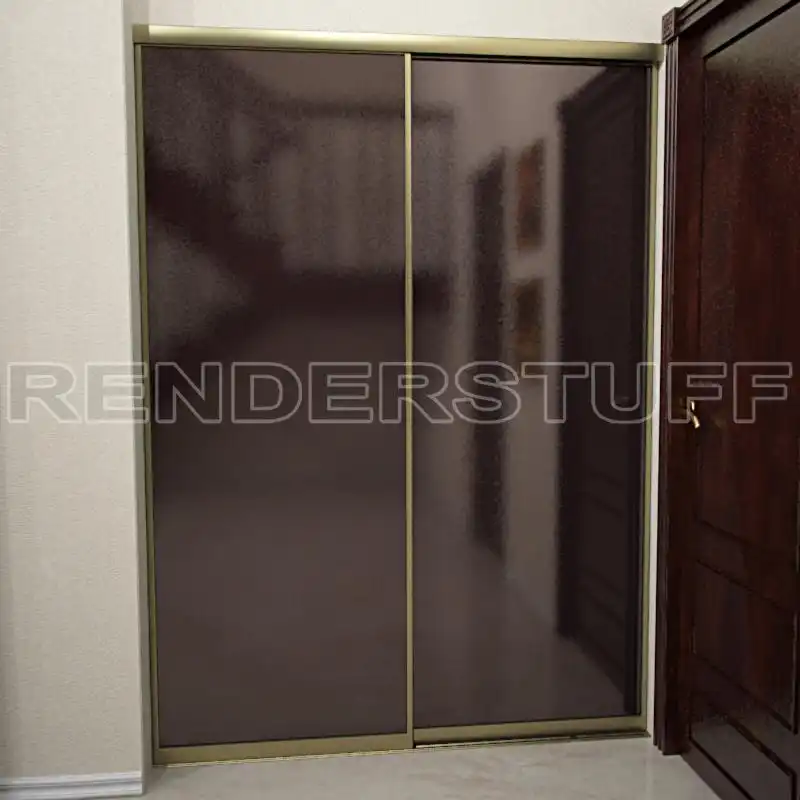 (Click on image to enlarge)
The bronze sliding door system performed with a smooth glass 3d model. A sliding door is a type of door which opens horizontally by sliding, whereby the door is either mounted on or suspended from a track. Types of sliding doors include pocket doors, Arcadia doors, and bypass doors. Sliding doors are commonly used for shower doors, glass doors and wardrobe doors.
Modeled in 3ds Max 2008. Rendered with V-Ray.