White Sofa w Brown Cushions Free 3D Model
Oct 18, 2011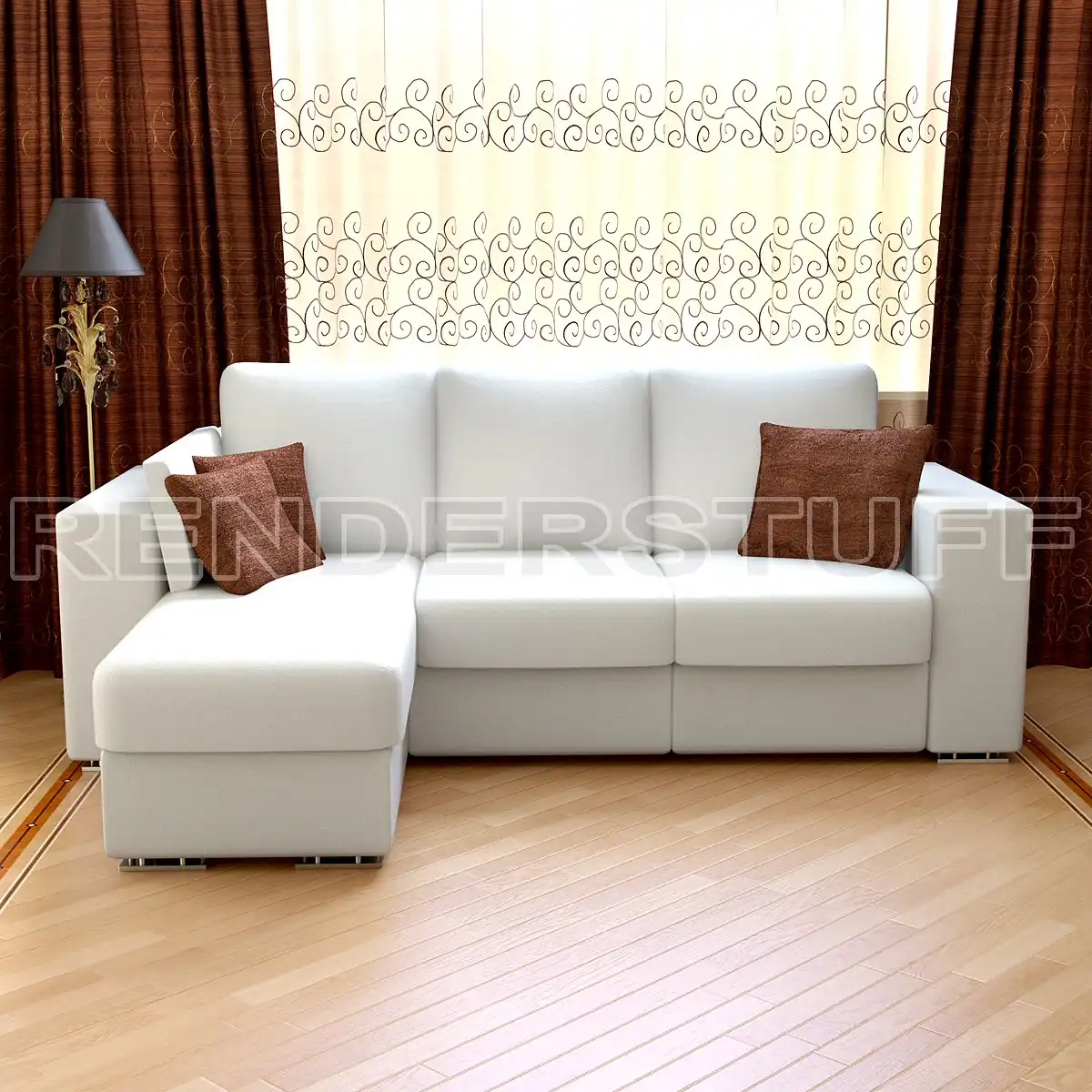 (Click on image to enlarge)
By downloading and using following assets, you accept
these terms
ZIP Archive Direct Download :
Free 3d model of white soft corner for the living room. In fact, it is just a big three seater sofa, one of the seats of which has an elongated shape. This soft corner part is very comfortable to lay on it with both legs and make oneself comfortable in front of TV screen. The base of the sofa is symmetrical. It holds placed three large soft back pieces. In addition, on the couch there are three cushions of light-brown color. Actual sofa is covered with white cloth, slightly reminiscent of velour with very short hair.
3D Asset Details
The main forms of the sofa are almost rectangular, but with characteristic rounding at the edges. It gives the visual comfort to the couch. Sofa stands on the floor with the flat high-tech plates, which are made of shiny chrome. This modern sofa have a future use as in a high-tech interior, as well as in the room with of classics style. Free 3d model of a white sofa will be an excellent complement to living room or as the home theater system basis. Many other beautiful 3d models of upholstered furniture can be found in 3d models section. The 3d model of stylish floor lamp Lamp With Golden Floor Stand, to the left of this white sofa 3d model, you can download for free from RenderStuff free 3d models collection.
Modeled in 3ds Max 2008. Rendered with V-Ray.