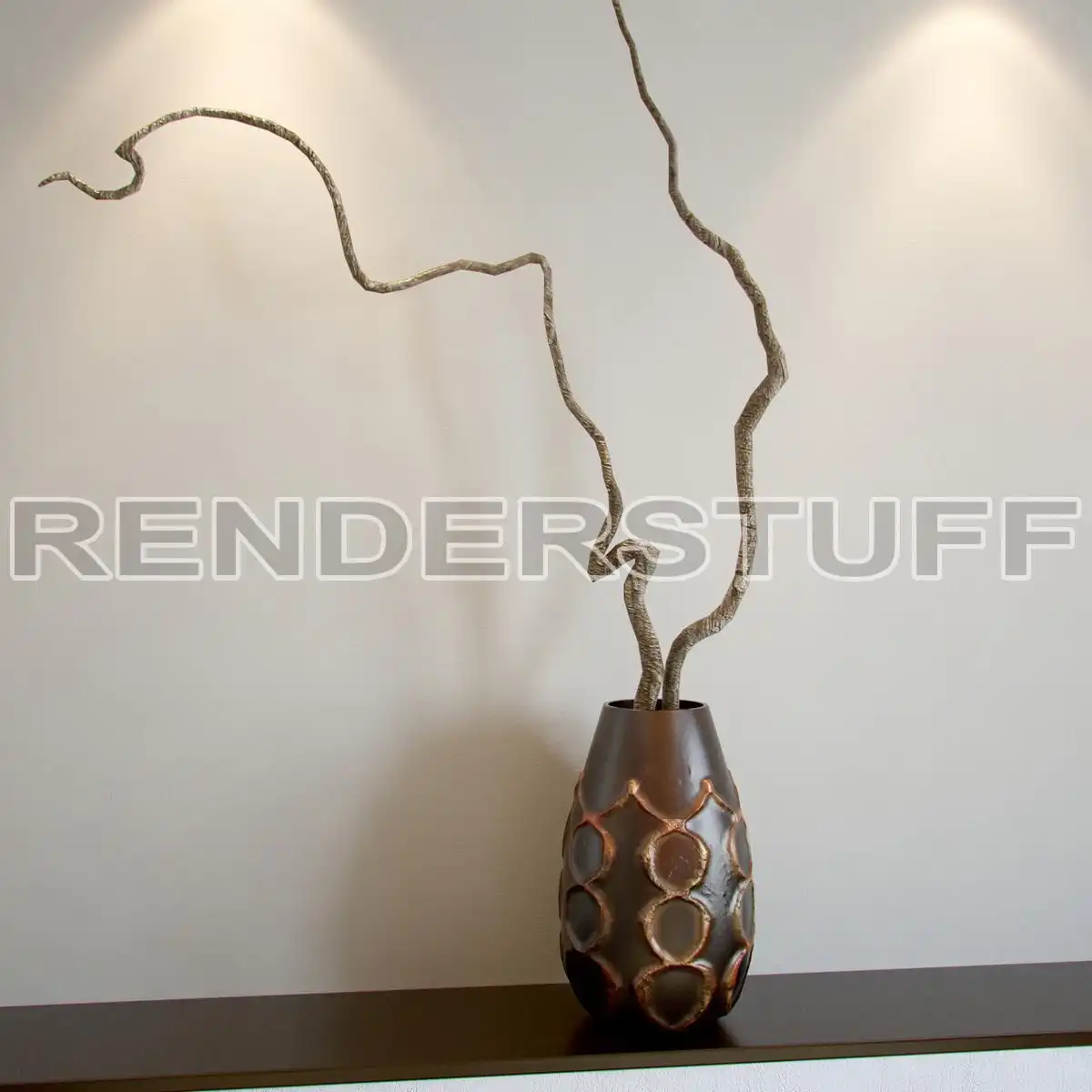 (Click on image to enlarge)
Brown earthenware vase with tree branch 3d model. Stylish decoration, which gives an unique flavor to the interior and creates a feeling of comfort and quiet. To give more realism to the embossed rings on the surface of the vase the VrayDisplacementMod with the corresponding displace-map in the Texmap slot is used.
Modeled in 3ds Max 2008. Rendered with V-Ray.