Windows Plastic Set Free 3D Model
Jan 31, 2009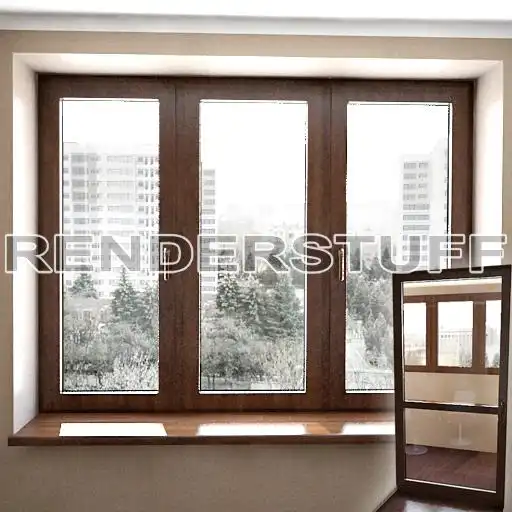 (Click on image to enlarge)
By downloading and using following assets, you accept
these terms
A set of plastic windows. The entire set consists of three 3d models. 3d model of a single single-window sill. 3d model of a triple tricuspid window sill. Also, free 3d model of a large plastic door to exit to the balcony or loggia. A feature of this set is that new windows are covered with laminitis, simulating wood. He has dark brown with a slightly pronounced structure of noble wood. However, we need only to remove material from the slot Diffuse 3d model of plastic windows bitmap texture of wood and you get new windows in white.
3D Asset Details
Those are the most classic windows that are installed in most homes and offices. This model is so versatile, that can arrange window portals 3d scenes of both classical and modern interior. All the 3d models of windows and doors are equipped with 3d models of rotary handles. To fit the windows 3d model at the geometry of the window portals, we should go to the level of sub-object 3d models and adjust the boundaries of the object by moving part of its vertices. Otherwise, for example, by using transformation tools, we can disrupt the proportion of thickness of the element 3d models, windows that may look incorrect on photo-realistic 3d rendering.
Modeled in 3ds Max 2008. Rendered with V-Ray.