2D Asset Details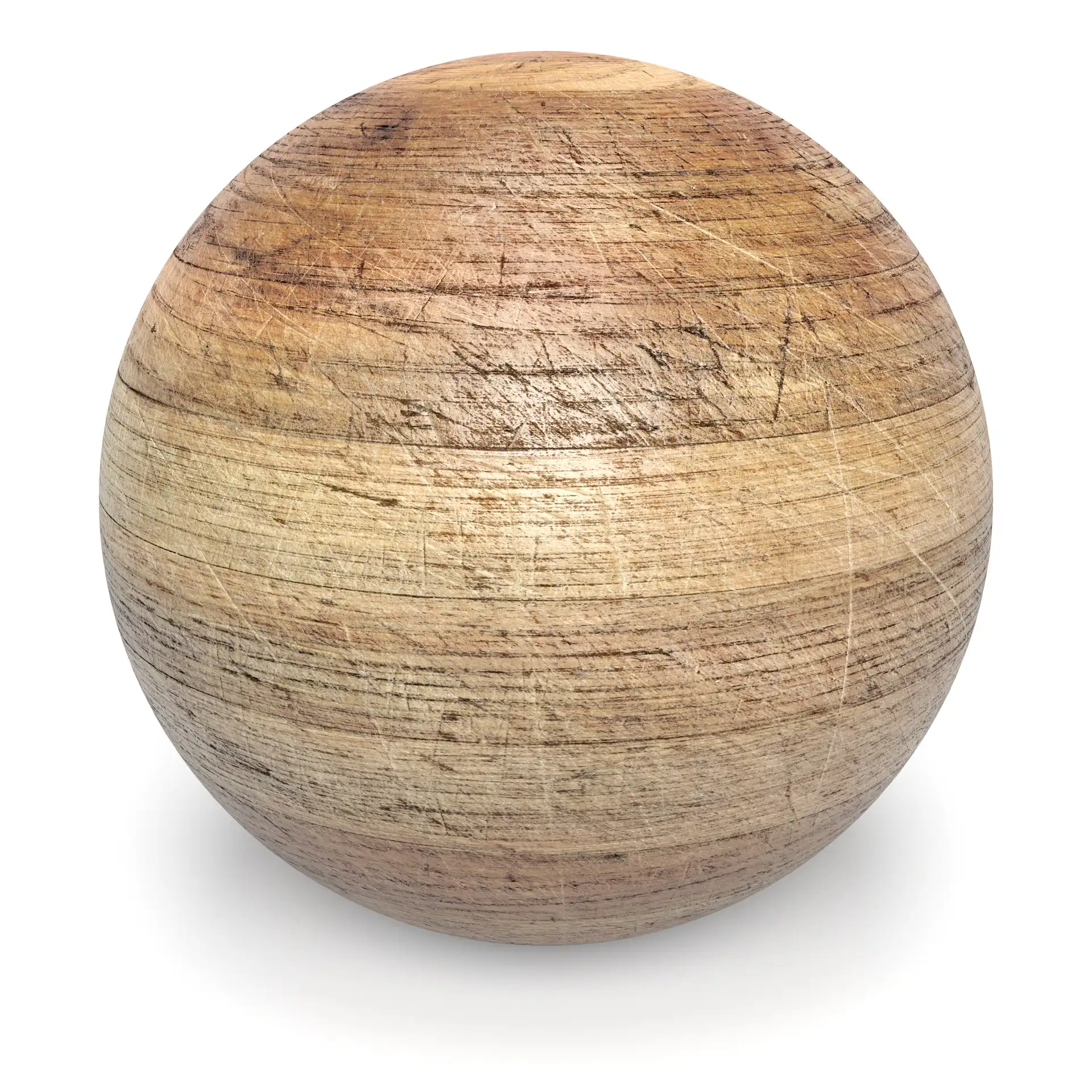 Above is the final render generated in our standard texture calibration studio (3ds Max + V-Ray). This white studio is used for fine tuning of the textures. VRayMtl is the base here. Only the PBR textures from this set are used, which you can download here for free. No additional corrections, such as texture color correction or post-processing, were used. It is the raw renderer output. Diffuse texture is in the Diffuse slot, Specular texture in the Reflection slot, Glossiness texture in RGlossiness slot and finally the Normal (DirectX) map, placed in Bump slot and additionally wrapped in VRayNormalMap.
Pro Tips
Pro Tip for Blender users
---
You can automatically assemble this set of textures into the finished material, as shown above. Make sure that Node Wrangler addon is enabled and do the following.
Unzip textures to any folder.
Create new material in Shader Editor.
Select the Principled BSDF node and press Ctrl + Shift + T hotkey.
In the Blender File View window that opens, go to the textures folder and select all images from this texture set.
Click Principled Texture Setup button.
Boom, it's done!
Realistic old wood material is ready for use. No extra tinkering with material is required.
DirectX vs OpenGL Normal maps
---
Keep in mind that in order for the material to look right, you need to know what type of normal mapping your software uses by default. There are two main options, either DirectX (Y- "top-down") or OpenGL (Y+ "bottom-up") tangent space Normal map formats. The only difference between is the opposite green channel of Normal map. If you are using DirectX Normal map with OpenGL application, you must invert its green channel and vise versa.
Here is some DirectX-style (Y-) 3d software examples: 3ds Max, Unreal engine 4, Substance Painter (default for input resources), ZBrush.
And Here is some OpenGL-style (Y+): Cinema 4D, Blender, Maya, Unity, Marmoset.
If you're not sure what Normal map style your application uses, don't worry. Just apply as it is and look for the result. If you are see pits, holes, gaps, cavities etc where you expected a deepening, simply invert a Normal map's green channel.
Tip: It's usually easy to distinguish a DirectX-style normal map from OpenGL-style normal map. DirectX-style maps look inverted. That is, the bumps on the DirectX-style maps look like dents, while the dents look like bumps. OpenGL-style maps look exactly as you'd expect. Therefore, if the normal map seems upside down, it is most likely a DirectX-style map.
Regardless of the renderer you use, where it is one of the production ones or any real-time render engine, you can get almost the same results with this scratched wooded texture set, thanks to the versatility of PBR.
Making-of
As follows from the title, the texture is taken from a real used cutting board. The cutting board itself is literally from my kitchen, which I use every day to chop non-meat products. Mostly vegetables. It is not the butcher board. Below is how it looks like in a real life.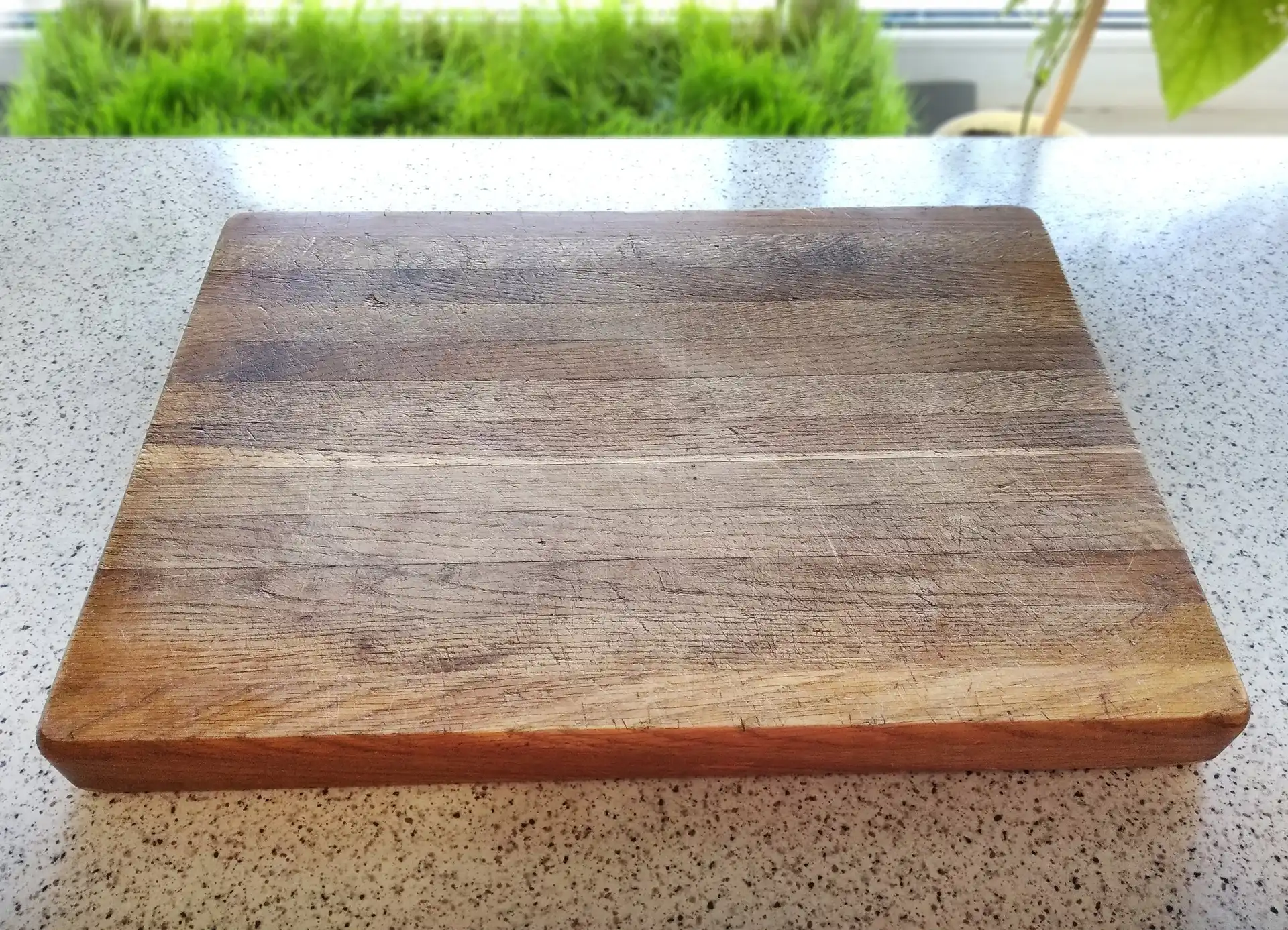 The size of its surface is 45 × 31 cm. It is actually a fairly large and heavy glued oak block. It is larger than a regular desktop scanner working surface, so I had to scan in portions to get the entire texture. When all four parts were scanned, I "stitched" them in Photoshop into a whole piece. Here it is: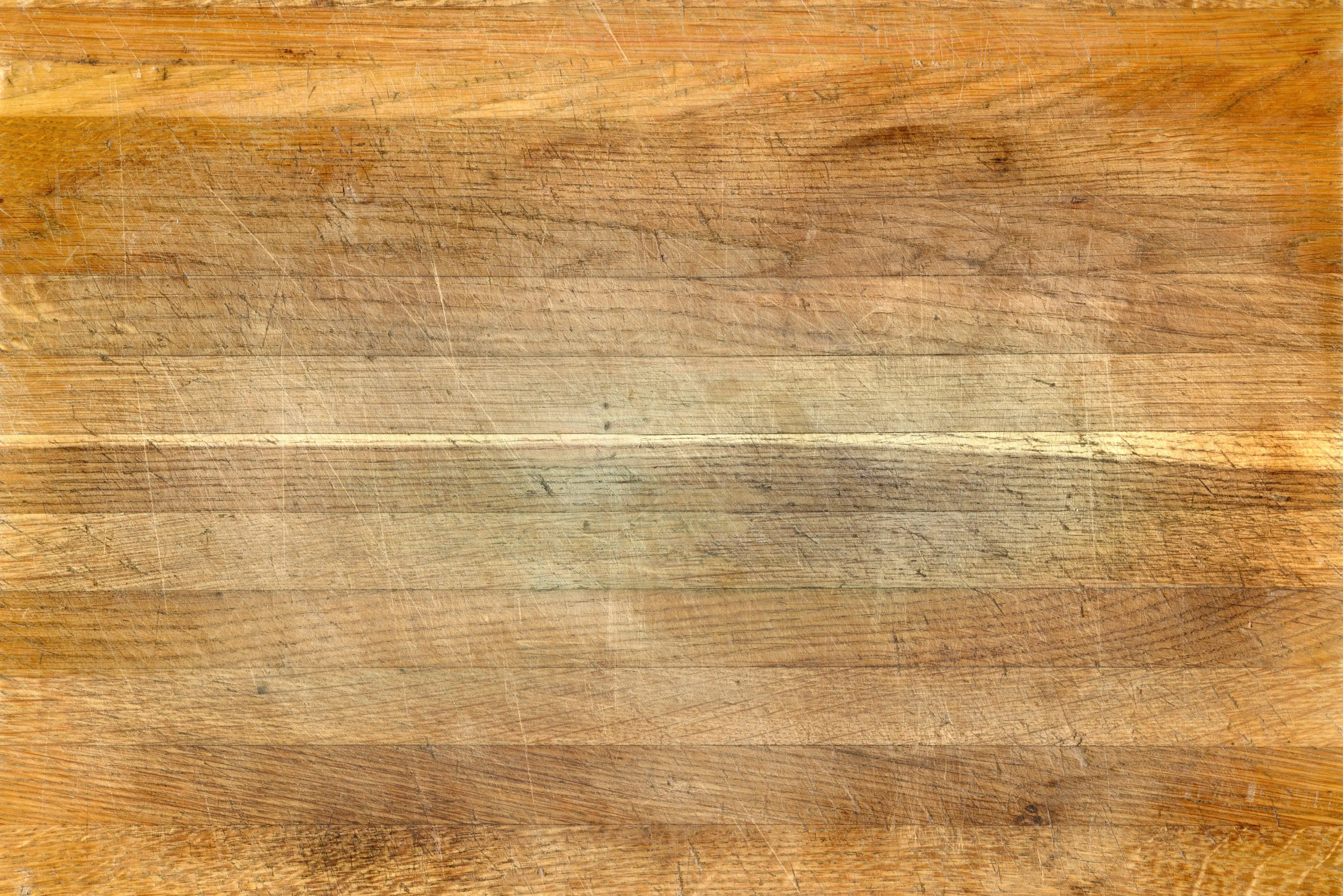 It is a stitched texture from a raw scans without color-correction yet. But it is already vertically tiled and in rectangular proportion, therefore contains a little bit more details as they have not yet been trimmed to fit into the square shape. This is a nice bonus for those who read further than the download button.
You can save this wood texture manually or use RefShelf to automatically download the largest available image directly from the browser by simple drag and drop.
The last thing to mention about this texture asset is that it is a true 4K. If you often download 4K textures from other websites, especially for free, you may notice that even "8K" textures have obscure and blurred details. This is because of fake interpolation of a small texture to a larger one. Just to reach the number of pixels, but not the details.
This is definitely not the case for this asset. The number of details in this 4K PBR texture set is outstanding.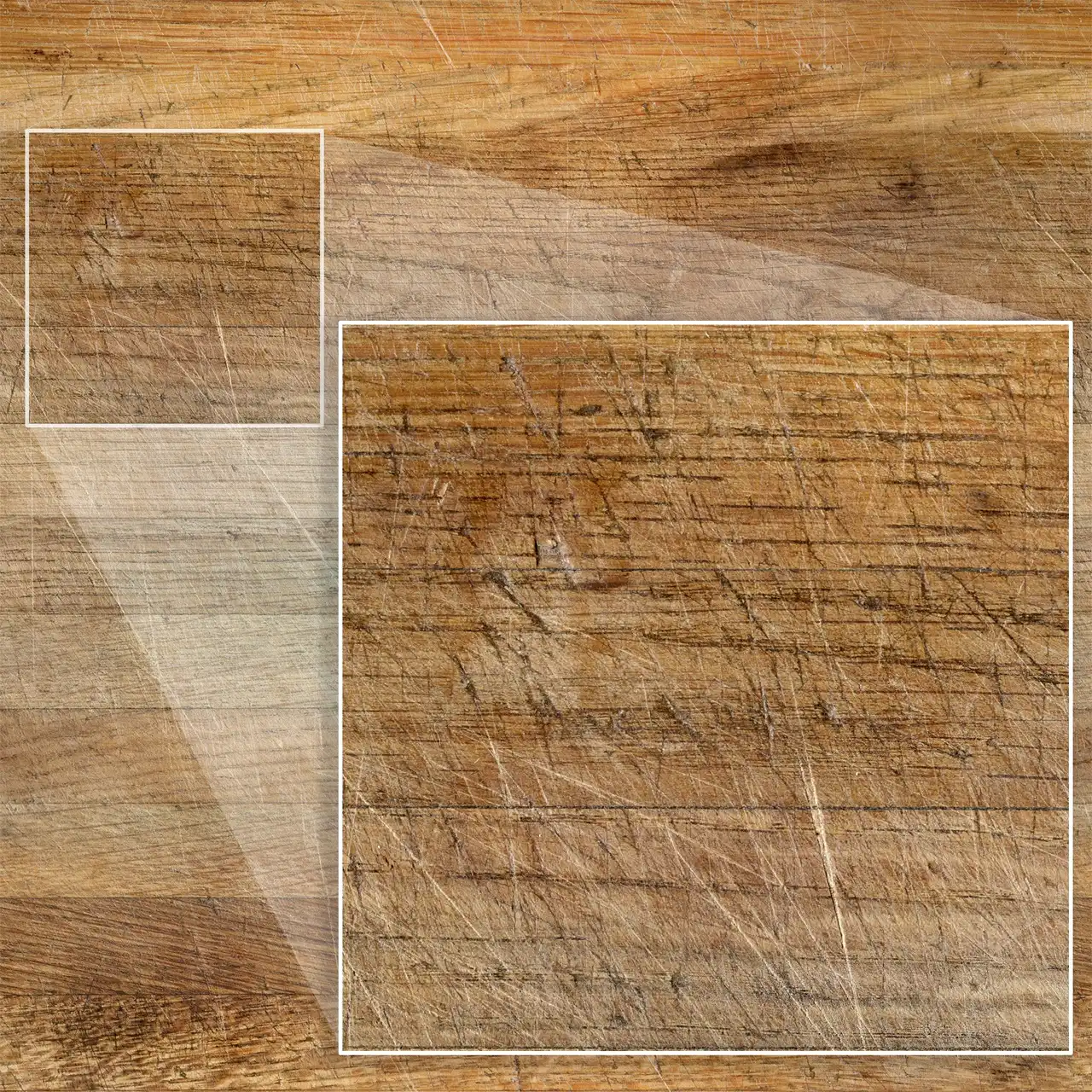 You can go back and review the material sample ball again. You can notice how succulent the details are.
I hope you find this set of textures useful. Enjoy the power of true 4K!