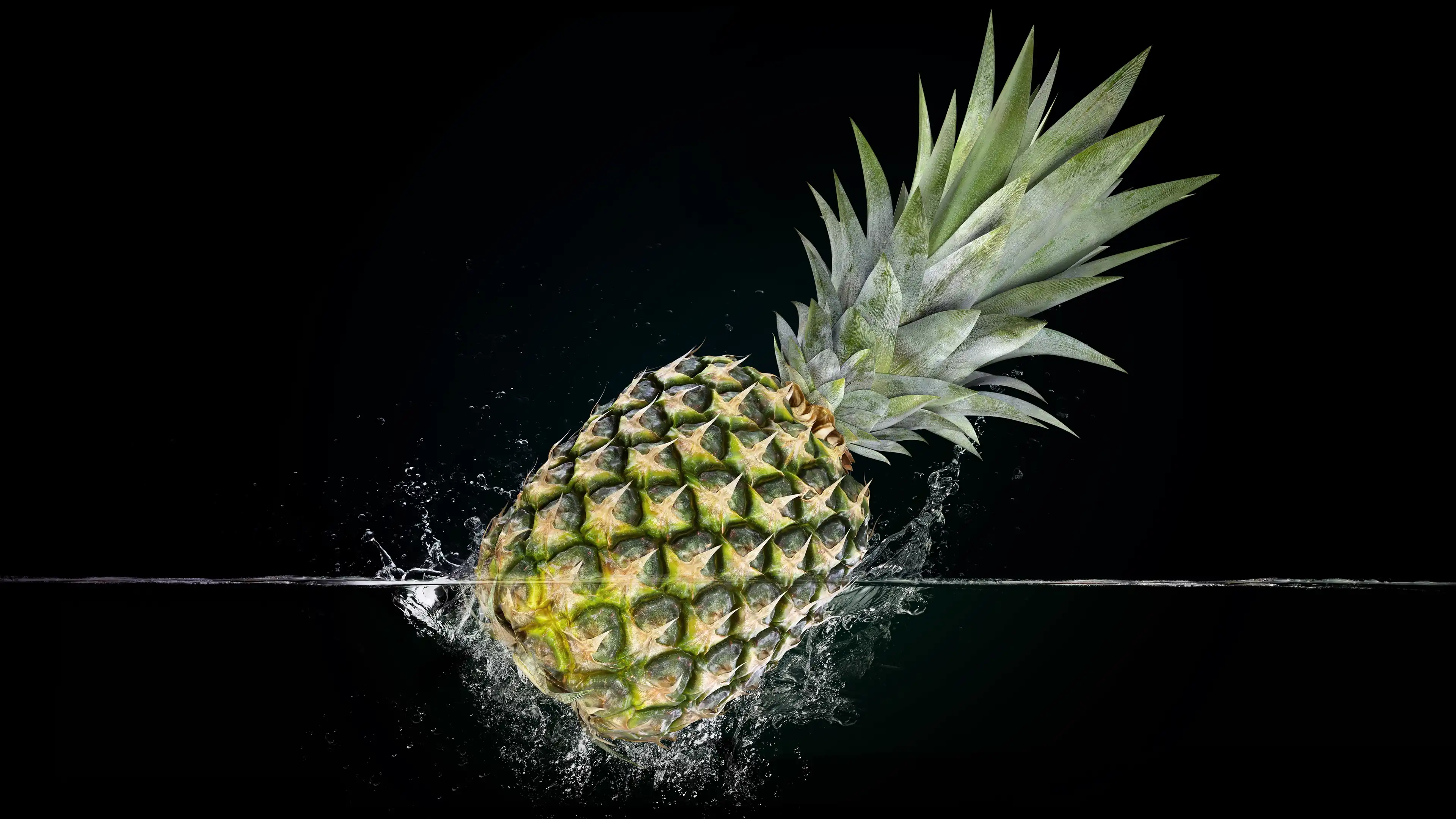 Description
This is not an average "one-click" auto-topology product. This asset is really qualitatively different from competitors. Most of pineapple 3D models on the market are automatically retopologized scans of senselessly dense and uneditable geometry with chaotically torn UV mapping islands generated by auto-unwrapping tools. And no wonder why.
You see, the pine (body) of typical real pineapple fruit on average consists of more than 240 not uniform individual fruitlets (pentagon-like sub-fruits, of which pineapples pine is actually made of). Each fruitlet, in turn, has a small pocket with a separate bract (dry leaf on each fruitlet), which extend the pocket, but protrudes separately from the body, while very close to it (to the body). See pineapple 3d model close-up render below for the reference. This makes things with "fruitlets, pockets and bracts" more clear.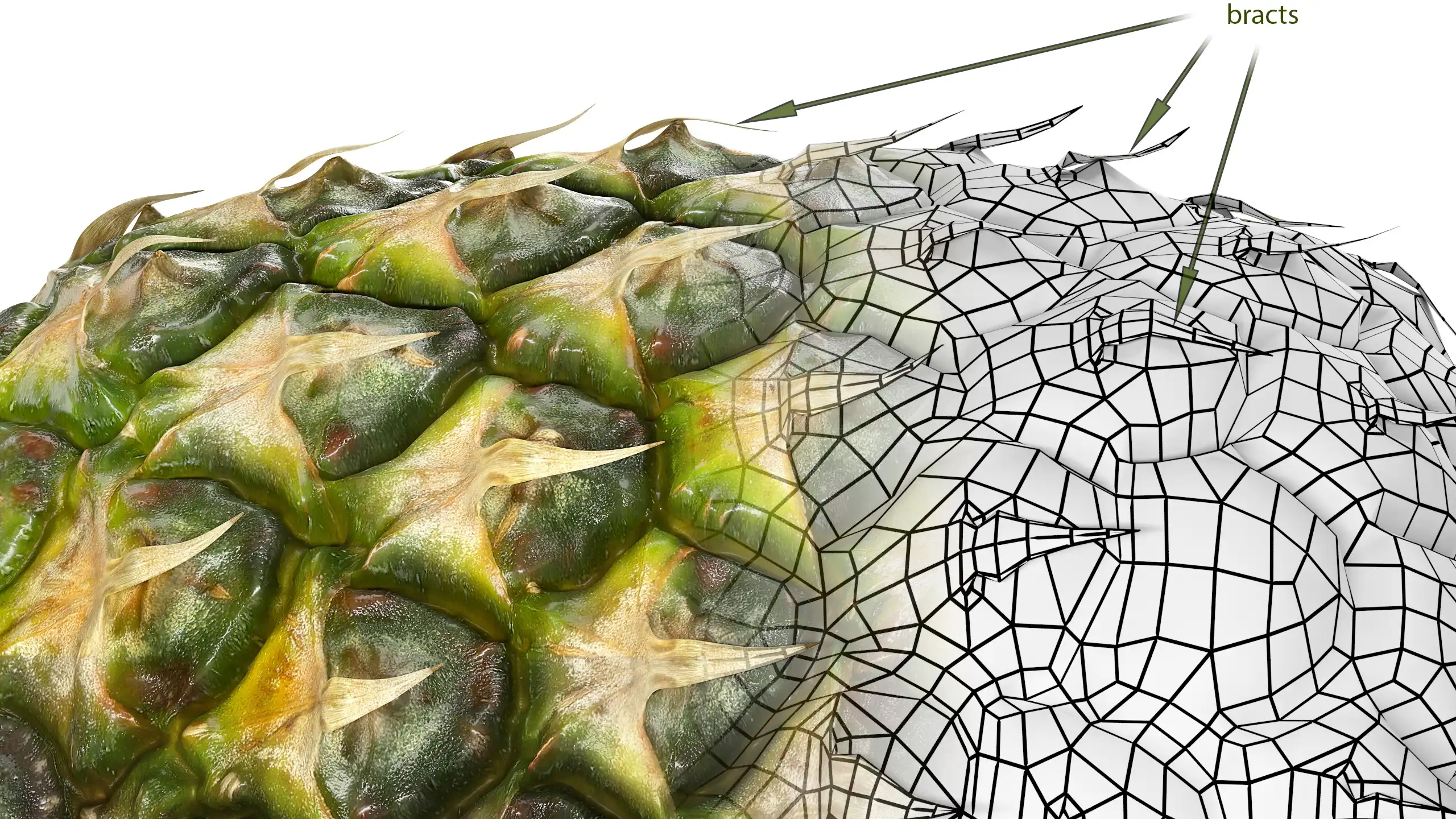 Nowadays, most photorealistic 3D models are based on a scannings of real objects. Primarily, photogrammetry technique is used. The photogrammetry technology itself has some limitations. For example, it unable to handle very small details. Also, it cannot reproduce what is invisible at any angle from outside, such as inside small holes, because the camera lens will not physically get there.
With myriads of small bracts we have exactly same situation. They are very tiny, and any camera lens cannot go behind them. Therefore, even high-quality hardware and scanning software will reproduce pineapple bracts very coarsely and with fused (bracts with body) geometry behind. In other words, just scanning to get the detailed geometry of individual bracts will not work.
That's why most photorealistic pineapple 3D models based on scans don't have real bracts geometry. For the most part, it's just a texture fakes that looks like all the bracts are glued to pineapple body. Therefore, the body of the pineapple must be scanned first, for texture and overall shape, and then each individual bract should be modeled by hand.
Not surprisingly, not everyone can handle so much accurate and, to be honest, very tedious work. Modeling such a complex shape and then texturing it with high-resolution photorealistic textures taken from a real pineapple is a really challenging task. Therefore, it is almost unreal to find another such a beautiful photorealistic 3D model of pineapple made by hand from quad-only polygons. Also, with a well thought out consistent and editable UVs, by the way.
This 3d model of whole pineapple is opposite to any quick scan retopo. Nominally, it intended for use in high-resolution photorealistic visualizations. Suitable for both background and macro close-ups. If you plan render it close to the camera, I highly recommend to use provided 8K PBR textures set for the best results.
The pineapple crown is a separate topic to discuss, but let the images speak for themselves. Either way, whether you want to buy this wonderful asset for your project or currently just perusing, do enjoy its renderings below. I hope you like it!
Renderings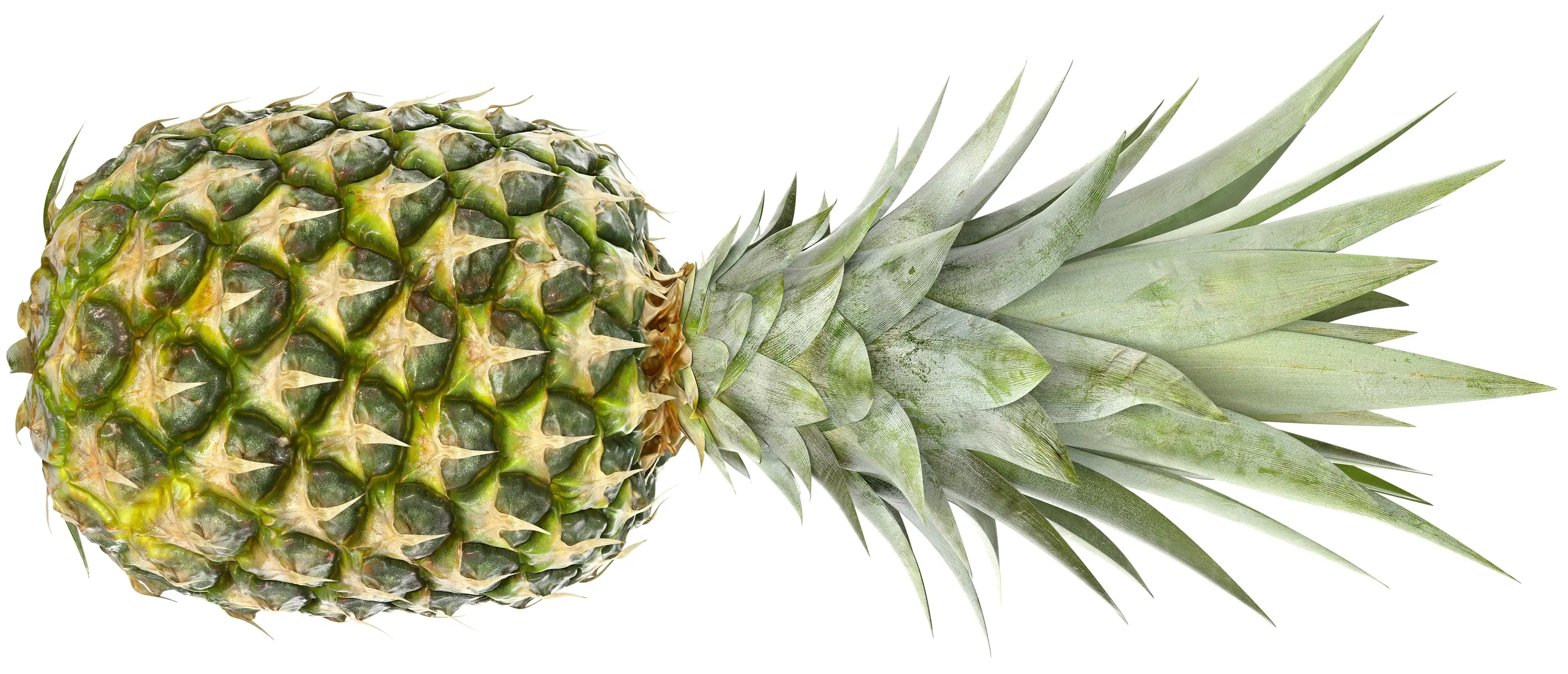 (Click on image to enlarge)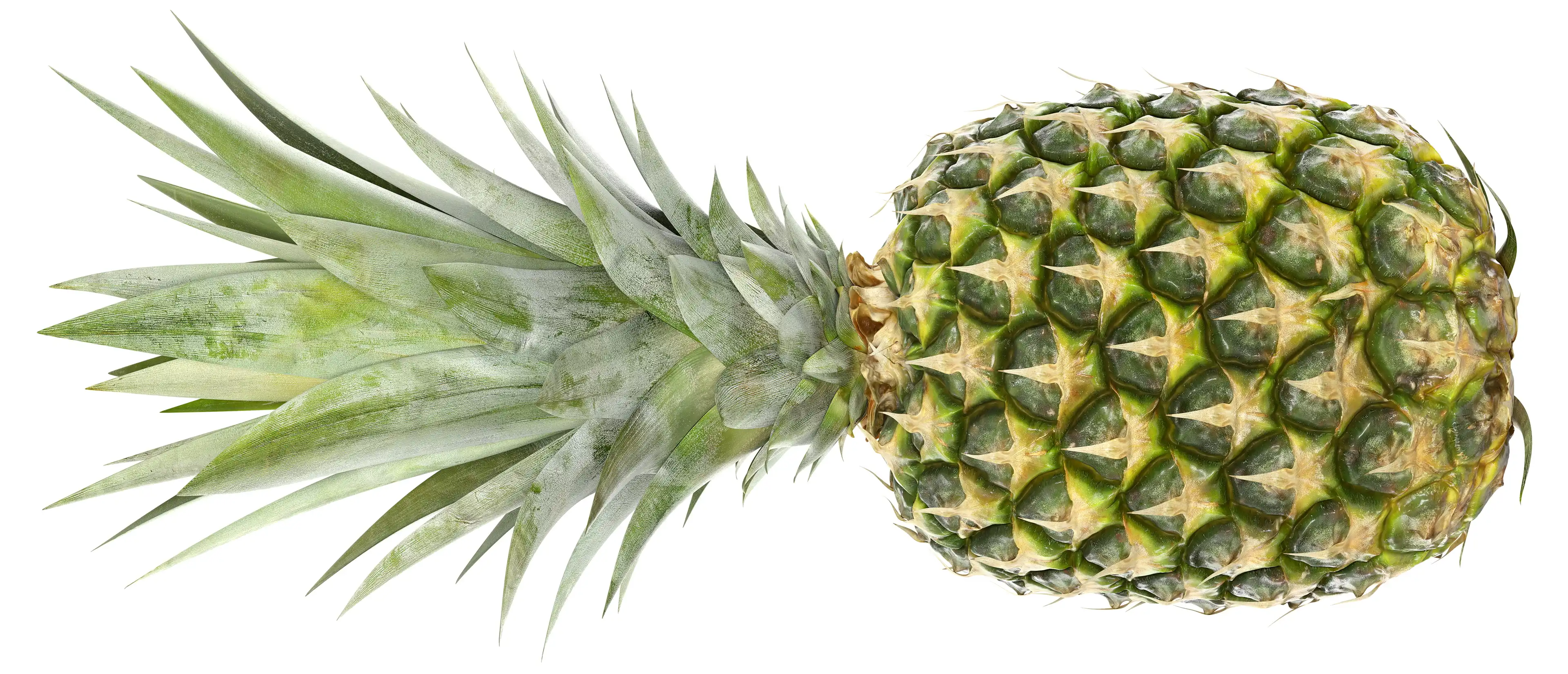 (Click on image to enlarge)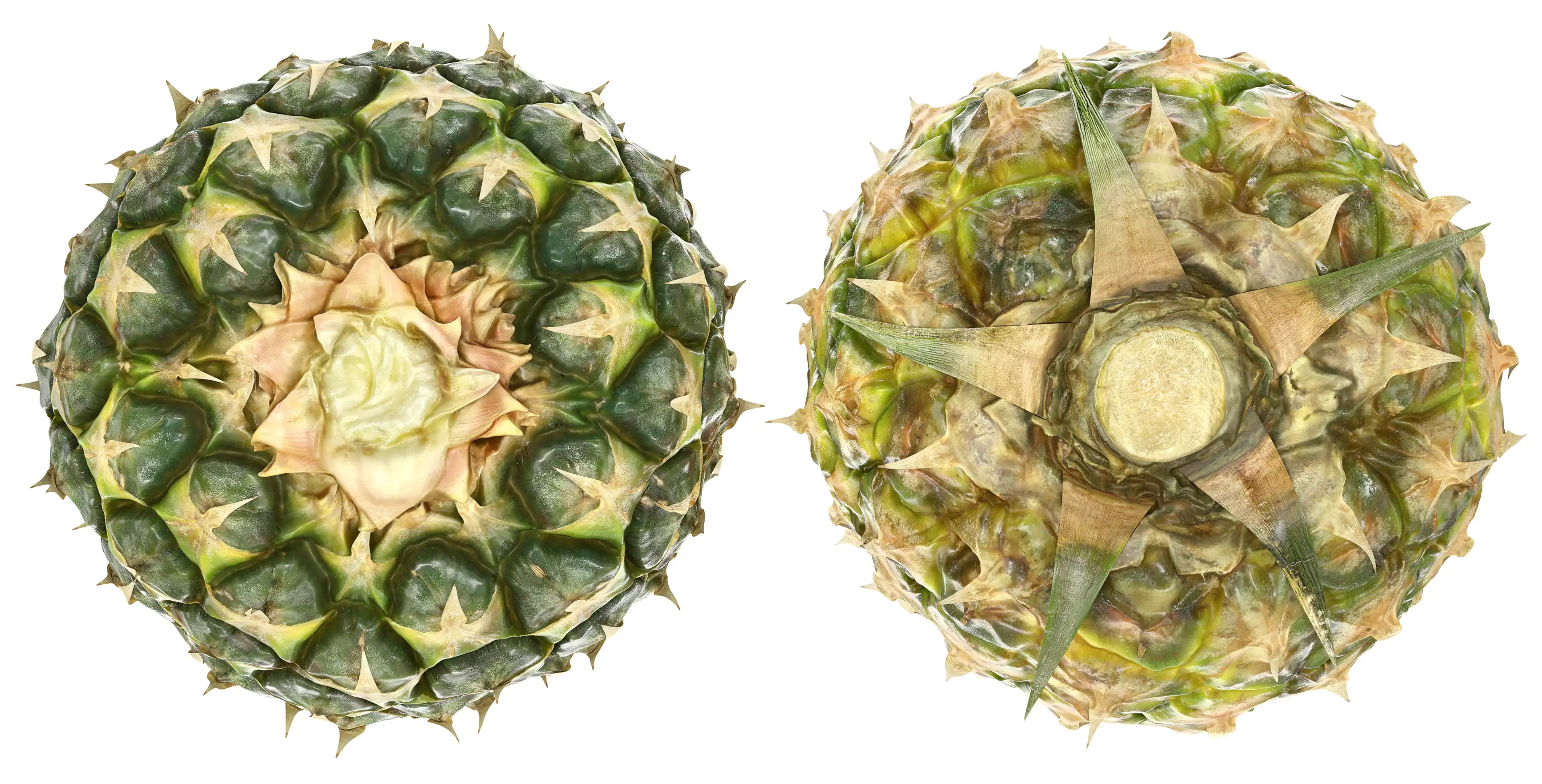 (Click on image to enlarge)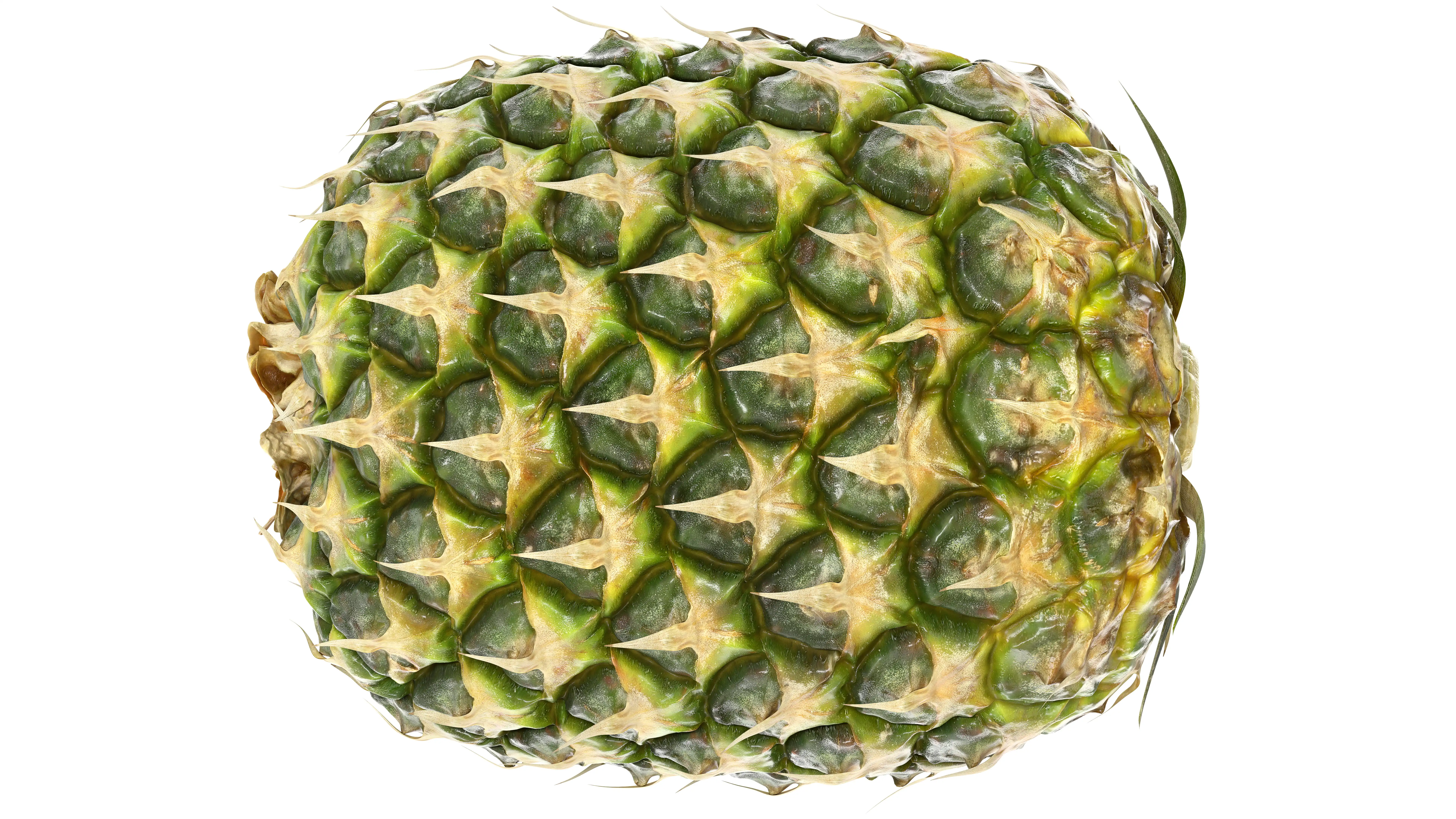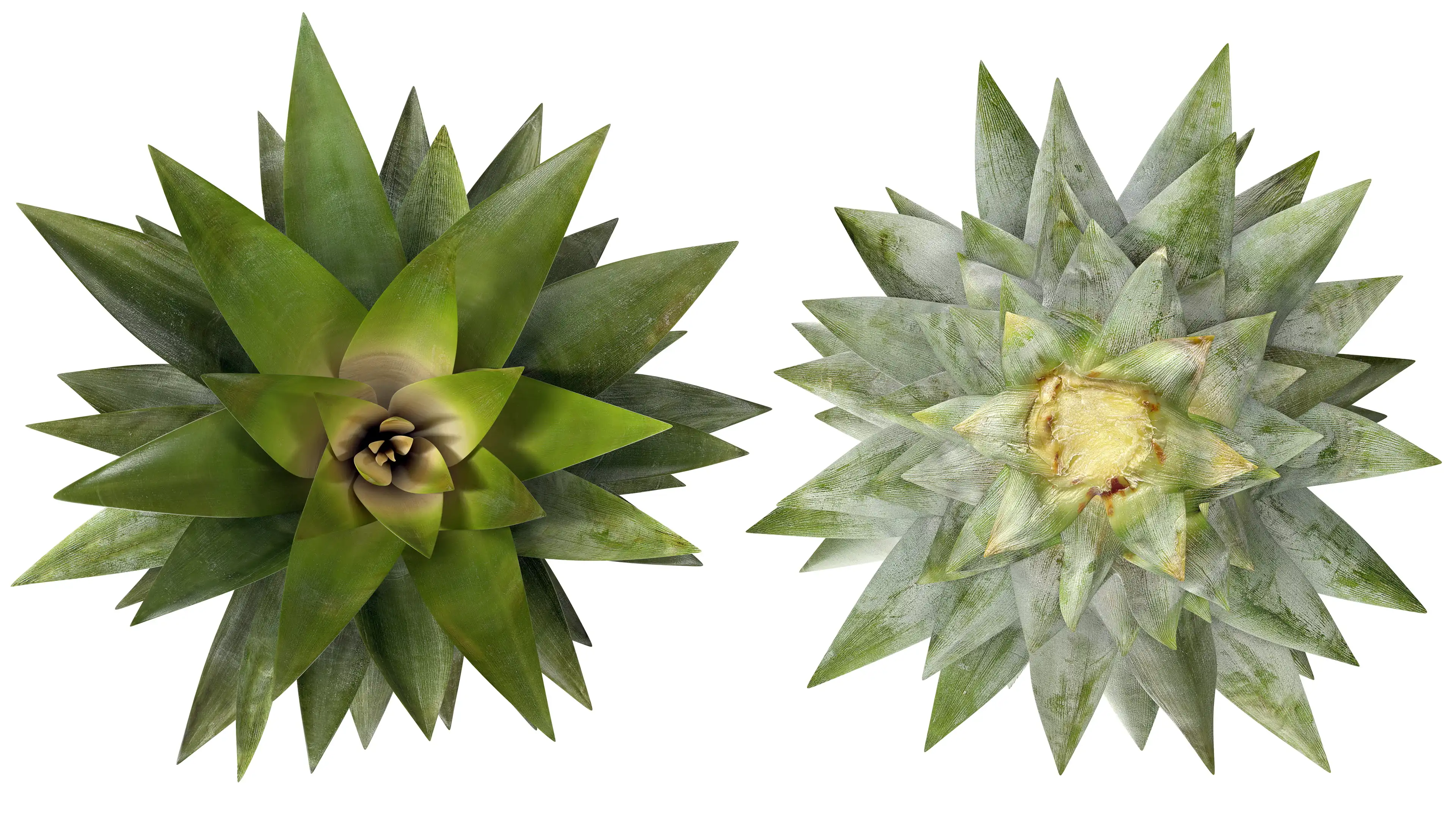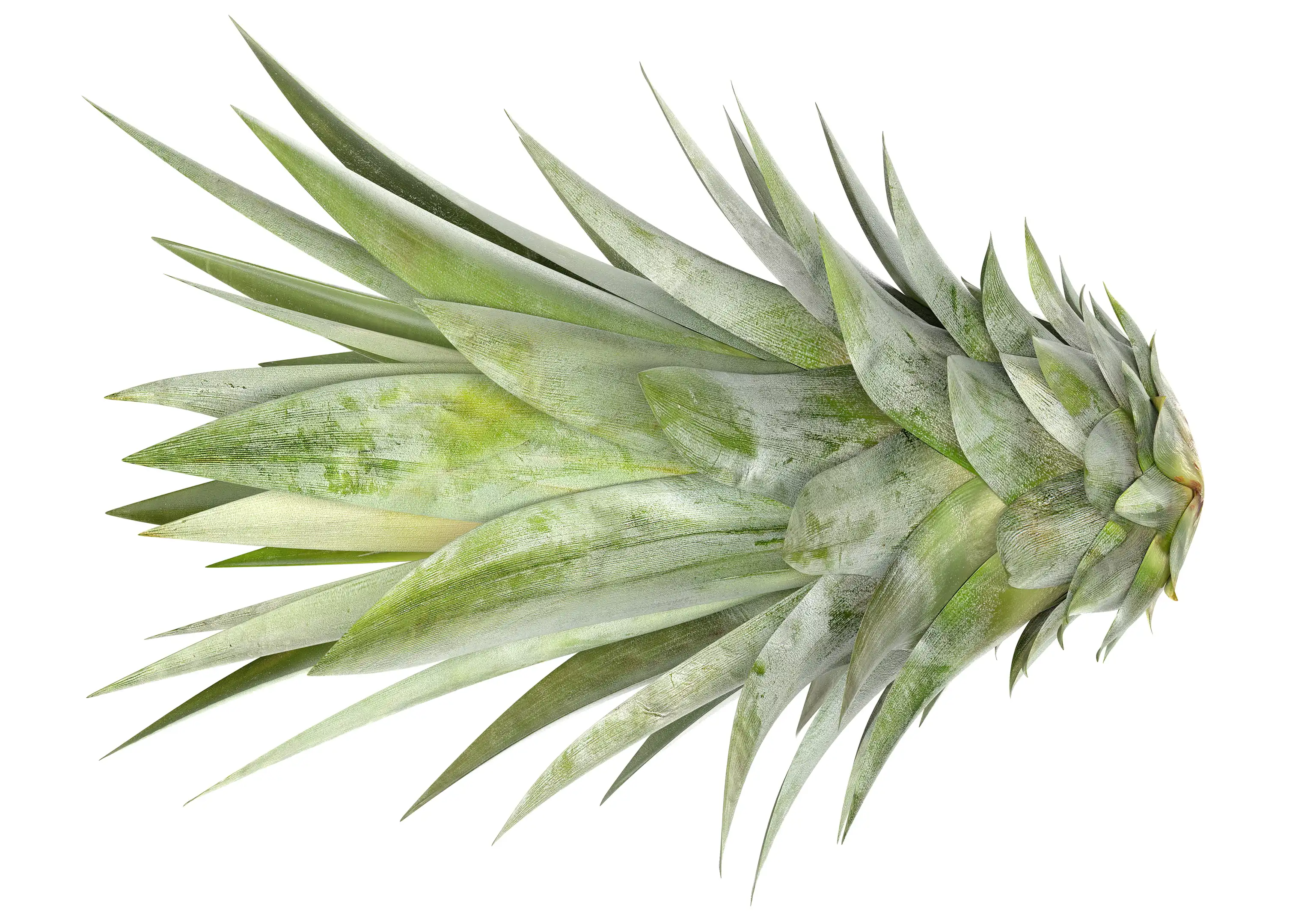 If you like free 3d models, this scene may interest you the most. Because here, to create usual kitchen atmosphere, tabletop is filled with kitchenware, that you can download absolutely free directly from RenderStuff in MAX & OBJ formats.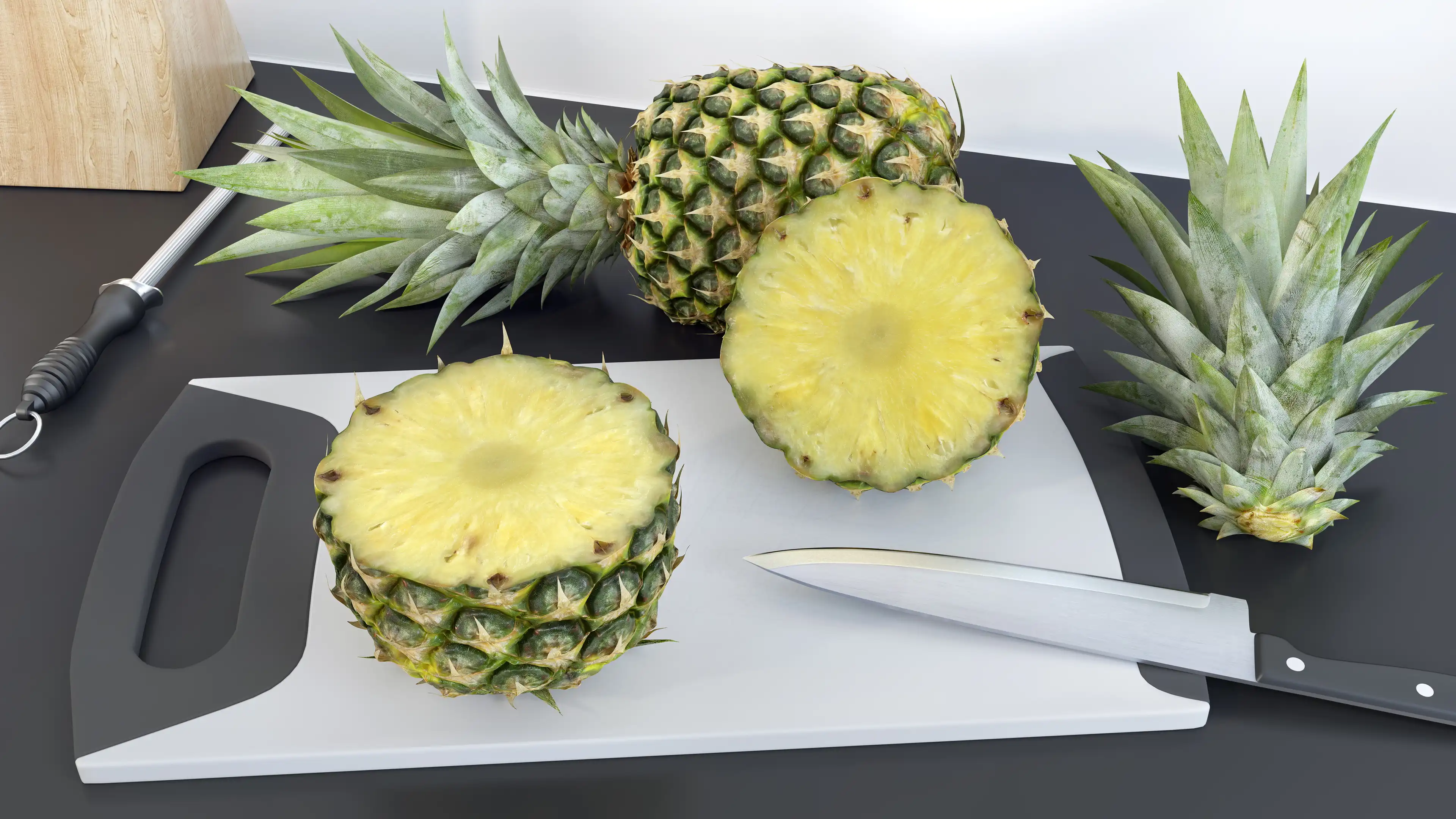 It is about early (2009) but fully relevant for today free 3d model, called Knife Set & Cutting Board. Chef's knife and cutting board have been slightly modified to make them more suitable for close-up shooting, but the honing rod and knife holder have been used as is.
For pineapple turntables, wireframe renderings and more technical information, please, visit its 3D market page using link down below.