Carved Legs Dining Table Free 3D Model
Aug 19, 2011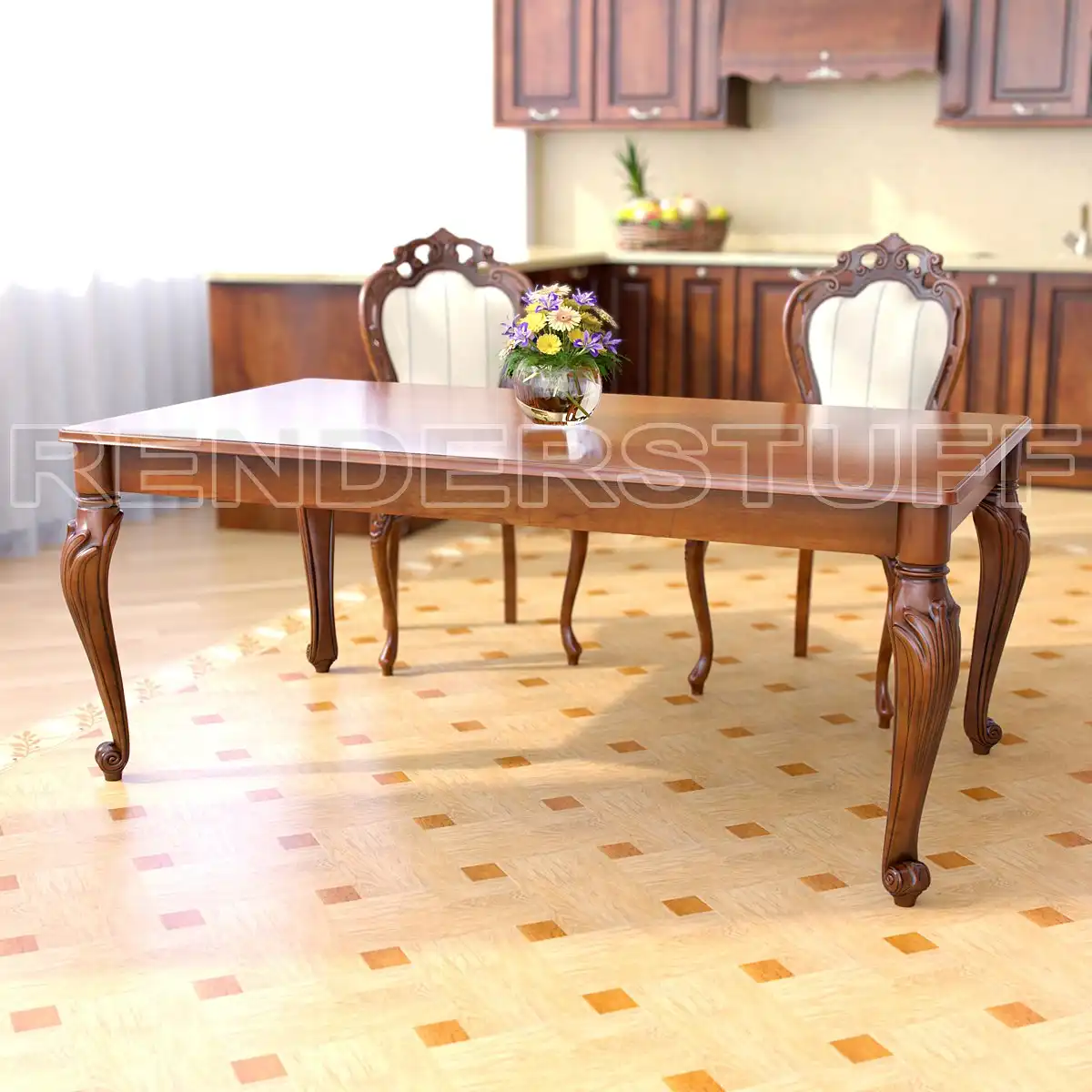 (Click on image to enlarge)
By downloading and using following assets, you accept
these terms
ZIP Archive Direct Download :
Free 3d model of a large dining table for six persons. The table is very beautiful and state. It stands on four carved legs, fretted by skilled carpenter. At first glance, carving looks like separate piece in a form of a big leaf glued to the leg itself, but in fact it is one-piece model, made of one non-braked continuous mesh. 3d material of table is quite complex that simulates a darkening in the pits and on small details, and a two-layer lacquering wood.
3D Asset Details
The map of the wood has a mixed texture, which has at the same time the texture of rich wood and scratches texture, mimicking table's old age. On the free table 3d model preview you can see how it looks in the entourage of classical kitchen. To be more precise it is a popular nowadays the so-called studio with a combined living room and kitchen areas. It is also easy to see how stylish and beautiful reflection on the tabletop surface is. It is enough to serve this table with Porcelain White Tea Set Tableware free 3d model, as its cover in a moment will be especially fascinating. This is clearly illustrated by the reflections from vase and backs of chairs, which stand near the kitchen. By the way, the 3d model of these cool classic chair you'll also can find here on RenderStuff 3d models library. This is exactly the same chair, for the only difference that the material of the soft part is even more complex and attractive. This table is perfect in the kitchen and the living room on your 3d renderings.
Modeled in 3ds Max 2008. Rendered with V-Ray.