2020 Update (read first)
---
This mini-article was originally written in 2009. Back then, the ColorCorrect plugin was very popular and, more importantly, has provided unique features at the time. But, in 3ds Max 2013 the new map, called Color Correction Map, was introduced. This map provides almost the same features as ColorCorrect, but it is already built-in into the standard package of 3ds Max. No additional plugins required. Now it became a standard 3ds Max map for a long time.
For me, as soon as saw it for the first time, the functionality of the new 3ds Max map seemed so similar to ColorCorrect that I even thought that Autodesk just included a slightly modified version of ColorCorrect into the standard 3ds Max package. But ColorCorrect still exists up until now as a plugin and even has the latest versions, including 3ds Max 2020.
Interesting fact, that the developer of ColorCorrect Cuneyt Ozdas, is a "Principal Software Developer, 3ds max at Autodesk" according to its LinkedIn profile. So maybe some relations between ColorCorrect and Color Correction Map even really exist. Who knows...
So, do you still need a ColorCorrect plugin in 2020 and beyond?
Of course yes, if you are used to using this plugin and do not want to change your workflow.
Or, if you get an error like this:
Missing Dlls FileName: ColorCorrect.dlm Class: ColorCorrect SuperClass: 0xC10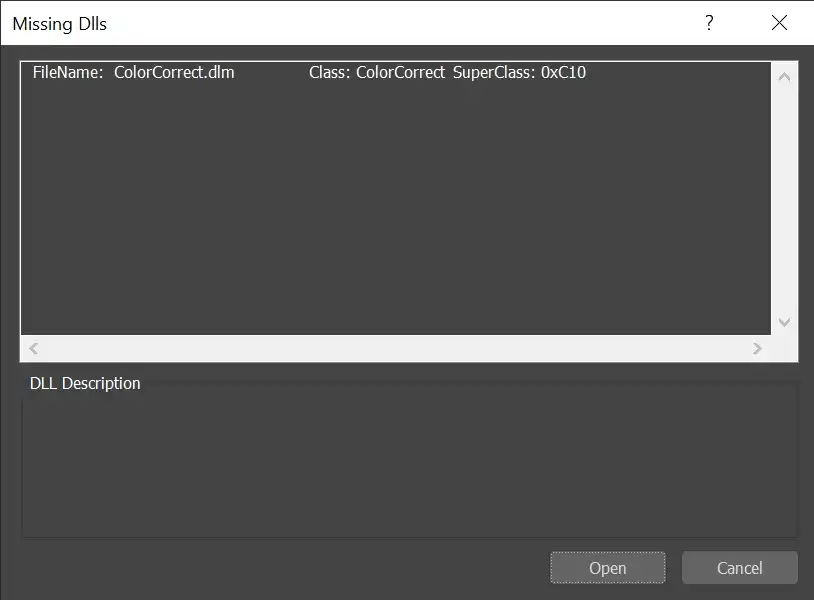 You may receive this specific error if you open a 3d asset that uses a ColorCorrect map but you don't have CololorCorrect installed yet. Then you will definitely need to install this plugin in order to open 3d model correctly. Therefore, in this case yes again.
In most of any other cases, the need to use ColorCorrect in 2020 seems rather unnecessary than convenient. A built-in Color Correction map still has a lack of direct gamma correction option, but you can use a Gamma Override directly from Bitmap map dialog: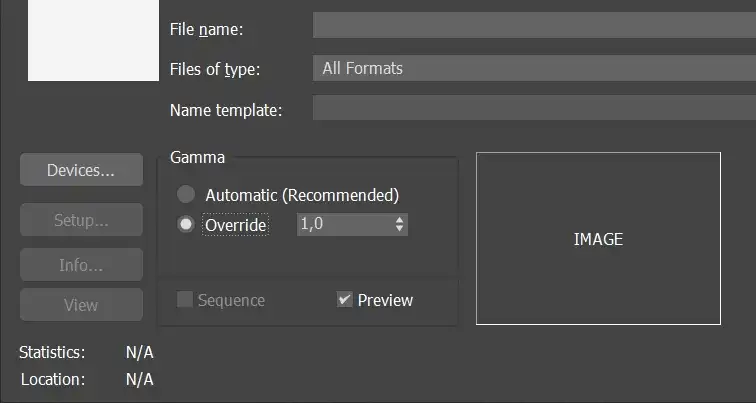 In case if you need to correct a parametric map, for instance, a Gradient Ramp map, you can wrap it in another 3ds Max build-in map - ColorMap: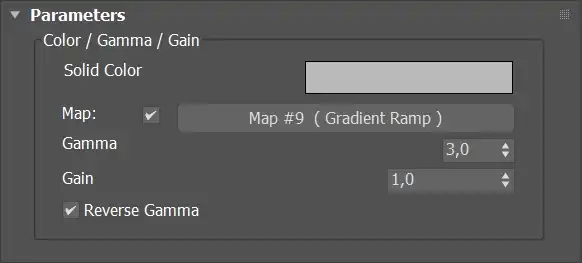 Nowadays, I use the 3ds Max embedded Color Correction map only, for the purposes of color-correct textures and procedural maps inside 3ds Max. I personally consider this as a more robust solution.
Either way, you'll never know for sure until you try!
Overview
The Color Correct plugin is quite simple, after installation, it adds a new map of the same name to the list of 3ds Max maps. The features and the interface of the recently added map a kind of mix from V-ray VRayColor and a standard 3ds Max Output map. If you are a V-ray person &#128516, you are familiar with both maps and will instantly understand how to use it. If you are a user of another renderer, just look at the explanation scheme below. The most interesting parts are the plugin's gamma correction and contrast (see under the Brightness (%)) abilities.
The ColorCorrect alters the colors of any map. This means that you can correct the colors of either a Bitmap or any of the procedural maps. This is very convenient and flexible tool. You can consider ColorCorrect as an improved analog of VRayColor and 3ds Max Output cards. It has the advantages of both and provides some additional features such as Brightness, Contrast, Saturation and also provides the ability to manage color in HSV, HSL color modes. It's like a piece of Photoshop built into 3ds Max.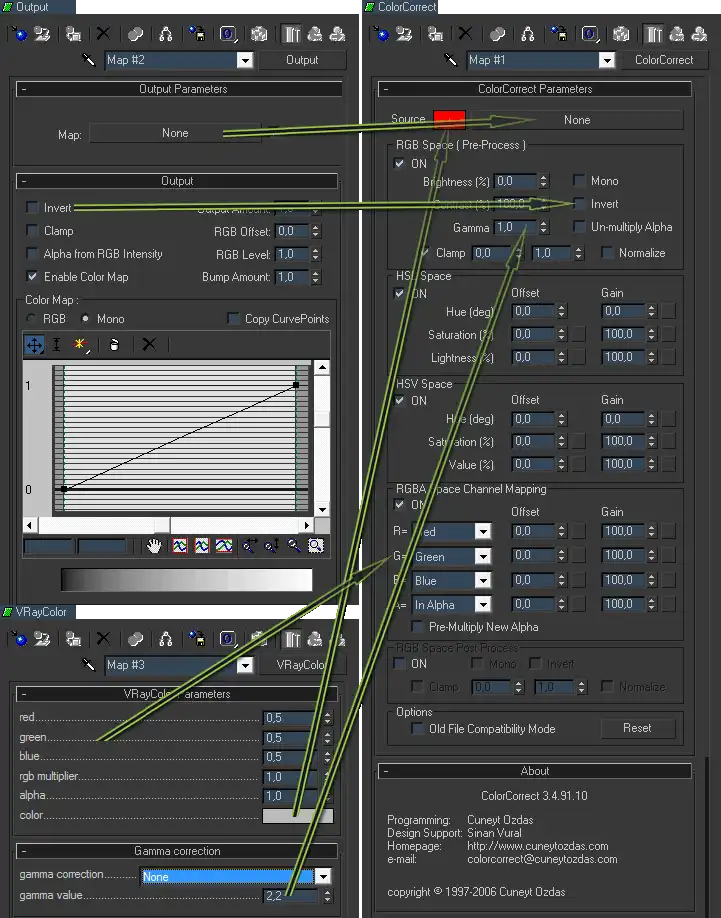 With ColorCorrect you can use the same map in different parts of the scene with different values of brightness, contrast, gamma and so on, what eliminates the need for editing the maps in raster editor such as Photoshop and creating different variations on your hard disk. Also this will reduce the total size of the scene and the consumption of memory by 3ds Max, because no longer need to have a lot of different copies of bitmaps in memory.
Where to Download ColorCorrect plugin for Free
To find and download, for free, a suitable version of a ColorCorrect plugin for 3ds Max you can visit the website of Cuneyt Ozdas, the author of ColorCorrect: cuneytozdas.com/3ds-max-plugins.
The plugin comes as an installer and will install itself directly to the 3ds Max plugin folder automatically.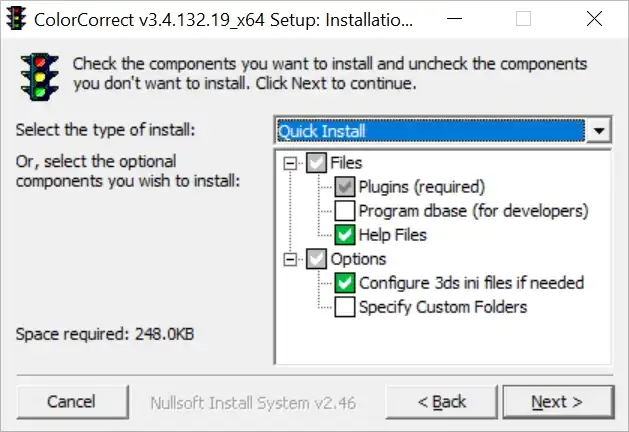 Conclusion
As you can see, ColorCorrect plugin has almost all necessary color correction tools, possibly with exception of exposure compensation. But it not a problem either, in case if you faced with this need, but you do not have professional 2d editor at hand, you can use Free Online HDR Image Converter tool for this purpose. It work with high resolution 32-bit HDR and EXR files and allows you to convert them into usual 8-bit images, as well as adjust their exposure.
Returning to ColorCorrect, we know cases when some 3d artists didn't want to get a new version of 3ds Max until ColorCorrect for new Max was published. This is how much 3dmaxers like ColorCorrect :) Maybe you will also love it and this plug-in will help you in your everyday work.
I hope you found this article useful. See you in a following publications.
Comments